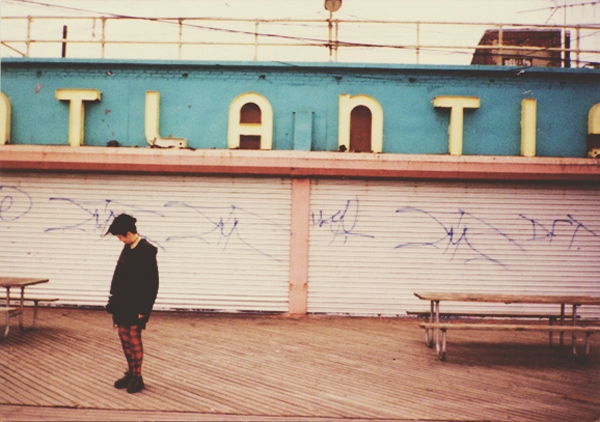 Here I am at Coney Island in 1996, when I was 21 years old. Back when I used to take photos of signs.
Looking at this photo got me wondering whether the sign behind me still exists (I was sure it doesn't, and I was right—it's long gone, replaced on one side with a Nathan's, and on the other with a joint called Cha Cha's that promises "Live Entertainment For The Hole Family"), and I was led to some other old photos of the Atlantis taken over the course of the past century…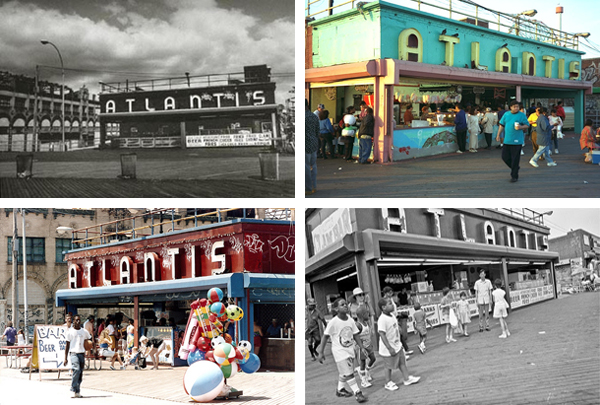 Top: Archival, via Coney Island; Photo by Philip Greenspun // Bottom: Photo by Verplanck; Archival, via Cha Cha's Club
I haven't been to Coney Island in years, mostly because I'm afraid it won't be as beautiful anymore. I don't say that to glamorize decay, but rather to mourn the loss of so many old and beautifully designed things (like the Atlantis sign!) that should really have been restored rather than thrown in the trash. I feel sad about the little pockets of New York City that aren't well protected by preservation boards…yes, even old signs on clam bars.