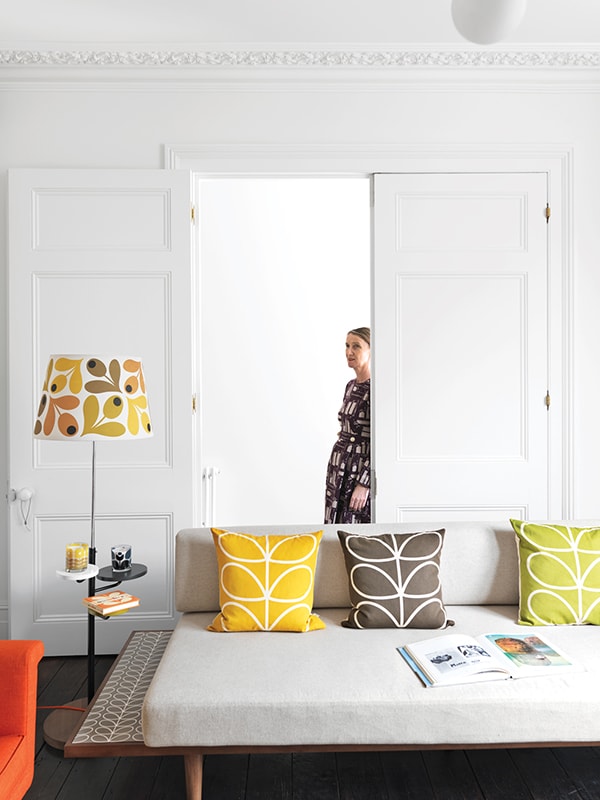 Photo by Chris Tubbs
Late last year, I read in a Times magazine article (subscription only, sorry) that Irish designer Orla Kiely and her family had moved to a new home in southwestern London. Having been an admirer of her patterns, textiles and housewares forever as well as being more than bit obsessive about the inside of her former house — particularly once I realized it had roughly the same floorplan as mine — I've been very eager to see more of this new home! I'm really, really excited to see it featured in the September issue of Dwell.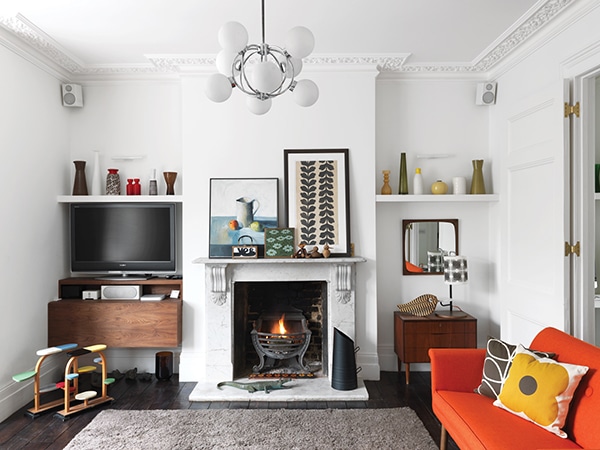 Photo by Chris Tubbs
Unsurprisingly, it's gorgeous. I love spotting things that I recognize from Orla's old house, like the light fixture, the print above the fireplace and the TV cabinet. I've always been impressed by the fact that she surrounds herself with her own work, too — she comments on that in Dwell: "Sometimes you have people who say, 'I don't want to live in my work,' but, in the end, I love what I do and how it looks — so I'm happy to have it."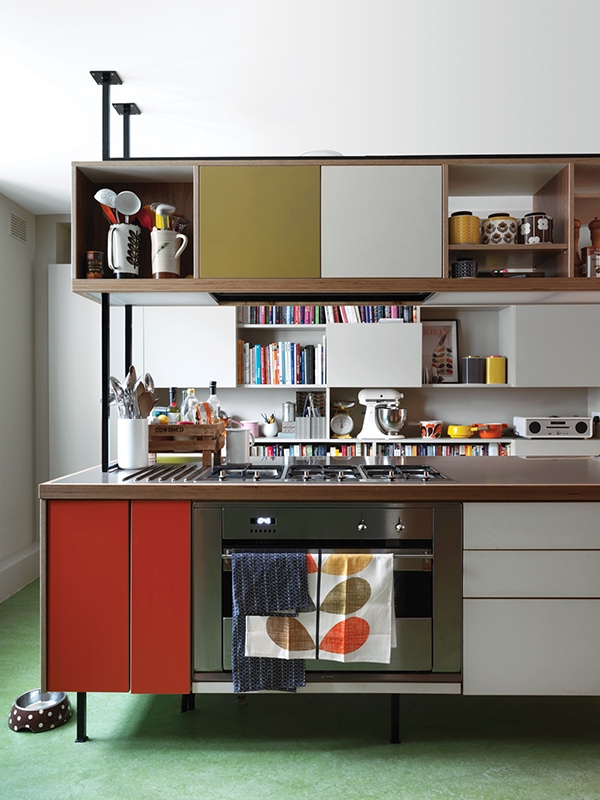 Photo by Chris Tubbs
THIS KITCHEN!! So cute. So bright! That center unit (designed by Orla and architect Maxim Laroussi) is so beautiful, with the colorful doors and the banded-edge cabinets. It reminds me of this Eichler kitchen, only fresher and happier. The green Marmoleum floor is particularly great.
You can see the full slideshow and read more about the house in Dwell. There's also a great article and slideshow (with different photos showing more of the house, also by Chris Tubbs) online at The London Magazine.
And now, one last farewell to Orla Kiely's old house, which I will always adore…especially those multi-colored tiles in the hearth. I hope the new homeowners love them as well!


Photos: (1, 2, 6) Chris Tubbs; (3, 4, 5) House and Home; (7) Roland Bello