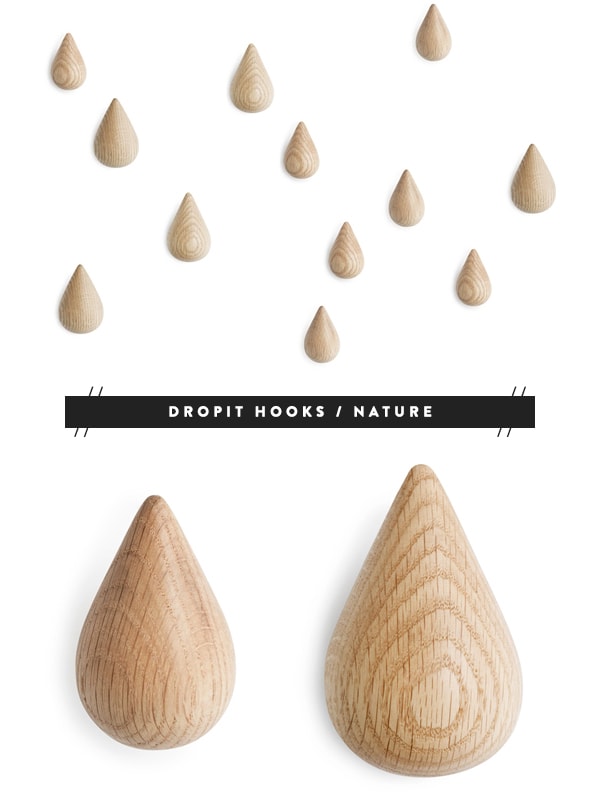 Normann Copenhagen has been making Dropit hooks in black (and a bunch of other colors!) for several years now, but they've just introduced them with a natural finish. I really, really don't need any more things in hang stuff on, but that's not stopping me from wishing I could cover a whole wall with these happy wooden raindrops!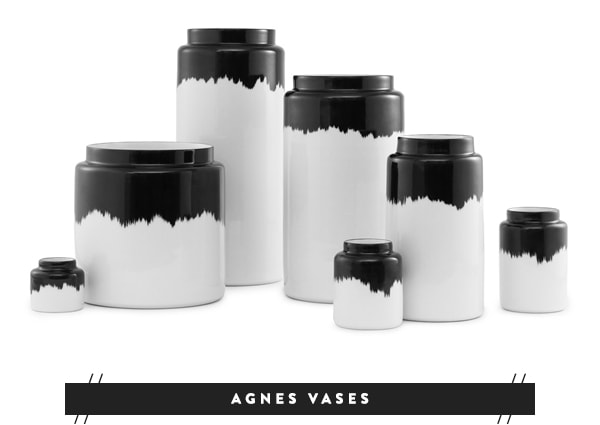 The sizes of the vases in the Agnes line range from a wee 6cm to a lanky 32cm (and everything in between). I'd love have the whole set arranged on the mantel in our master bedroom. Hmmm…I'm seeing a trend here where one or two items isn't enough and instead I need to have everything…
Question: Do you see this vases as white with black creeping down from the top, or as black with white climbing up from the bottom?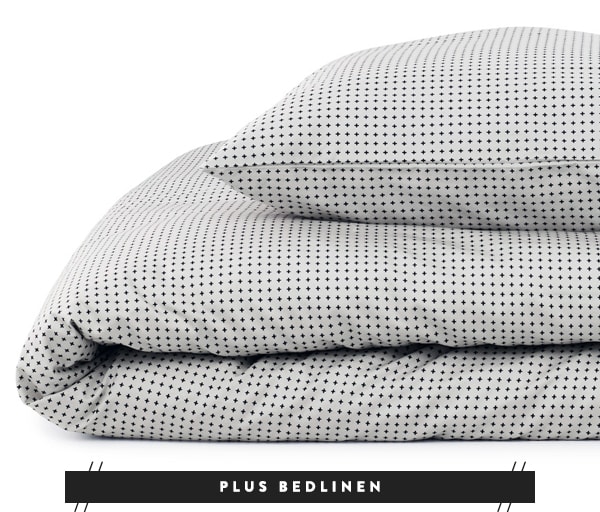 Oh, STOP. Obviously putting the Plus duvet and sham with my Pia Wallén cross blanket would totally be overkill and not in a good way, but still…I covet. I wonder if it could work in the bedroom at the house? I'm fine loving it from a distance, too.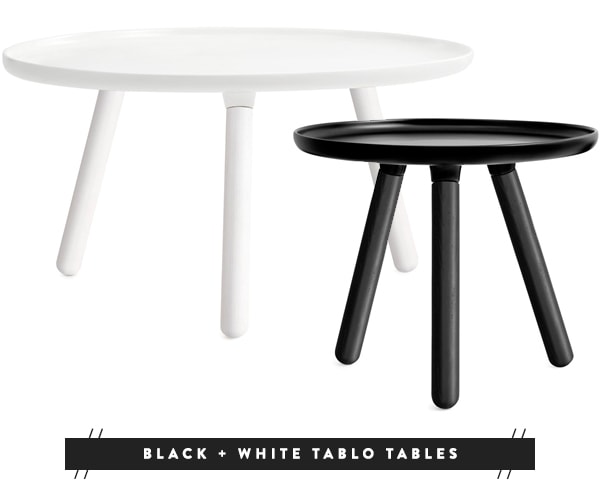 Okay, I'll be honest. I like the original Tablo tables with the wooden legs better than the new all-black and all-white ones, but this is a post about new things, and the old ones aren't new. That said, if someone wanted to give me one of the solid color ones, I wouldn't turn it down! Of course, if you're going to give me a table, you might as well make it the one I really want…in which case, I'll take the large black one with the wood legs. Thanks!!! It's going to look so good in my living room.