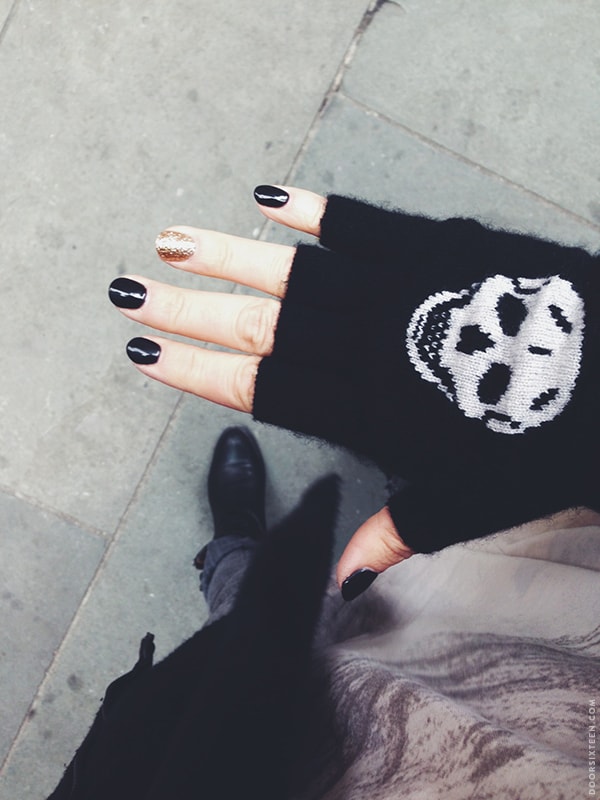 I have a few things to do in the city this weekend so the kitchen won't get my attention for a few days. The past couple of weeks have felt almost unbearably long and hectic. To cap thing off, I spent all day Thursday thinking it was Friday, so today felt like going to work on the weekend. I'm sure it's Friday for real now, though, and it's past 5:00pm, so…I'M FREE! I'M FREEEEEEEEE!!! I want to make the next couple of days as productive as possible since it's been ages since I've been at the apartment during daytime hours. Time for a list!
✚ Vacuum, including entry stairs
✚ Cut anti-slip pad for new kitchen rug
✚ Drop off laundry
✚ Bring winter coat to cleaners
✚ Scrub bathroom to death
✚ Put new locks on the windows
✚ Remove air conditioner from window
✚ Vet appointment for Fritz & Bruno
✚ JOHNNY MARR CONCERT AT WEBSTER HALL WOOHOO
✚ Paint the stairs (c'mon, Dorfman, you can do this…)
✚ Dye hair + trim bangs
✚ Pedicure
✚ Write a billion emails
✚ Learn how to properly set the thermostat, then set it properly
✚ Make a big pot of chili (it's that time of year again)
✚ Belated birthday lunch with Laura
Totally doable, provided I start tonight with the cleaning. I've been really lazy about thoroughly cleaning the apartment lately, and it's starting to weigh on me. I'm not as fastidious about cleaning as my reputation among my friends and family would have you believe, but I do like to be in relatively clean surroundings. Right now there are dustbunnies the size of grapefruits (and no, I'm not talking about Bruno) clustered in every corner, and I can write my name with my finger on any piece of glass in the apartment. Time for a real scrub-down!
Starting a pot of coffee and putting on The Messenger now!
p.s. Yes, those cashmere skull gloves are just as soft and warm as they look. Skull Cashmere very kindly sent me a pair after seeing their blanket in my skull-love post, and I have been waiting for months to wear them. Now I never want to take them off…