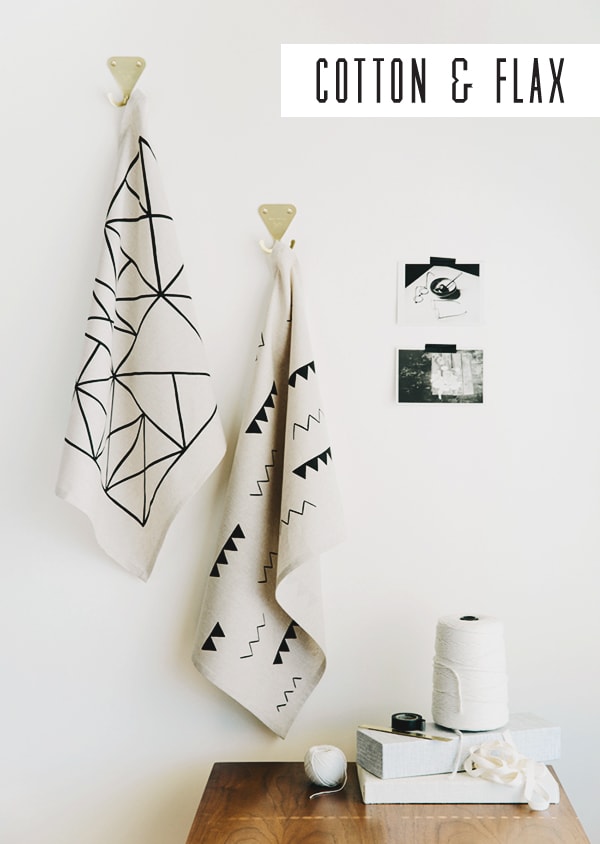 Without fail, every time Erin from Cotton & Flax releases a new design, I want it. I already own several Cotton & Flax tea towels (Brushstroke, Black Plus and this limited edition beauty), and now I'm going to have to add at one more to my collection! Or maybe two more. Gimme all the tea towels.
Like all of Erin's other textiles, Grid and Zig Zag (also available as a pillow—oh my) are cut, printed and sewn in her LA studio. They're made of a flax linen that is just the right softness, perfectly absorbent and durable. My Cotton & Flax tea towels have gone through the wash dozens of times (I air-dry mine, even though she says they can be tumbled dry), and they still have their shape and have held up beautifully. They look great in the background of baking photos, too!
p.s. Erin has been kind enough to offer free US shipping on all Cotton & Flax products to D16 readers through March 29th. Use the code DOORSIXTEEN at checkout. (Thanks, Erin!!)
p.p.s. There's a great interview with Erin about being a business owner over at Design*Sponge today. Woo hoo!