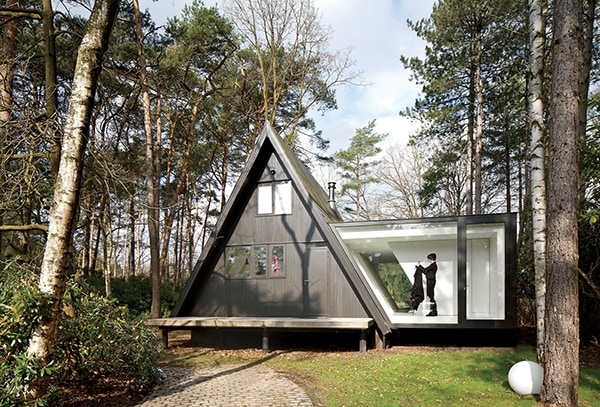 Photo by Frederik Vercruysse via Dwell
Yeah, I could live there is a D16 feature wherein I post pictures of homes I want to break into, kick out the inhabitants and move in. Today, we're heading 15 miles northeast of Antwerp to the Brecht, Belgium, home of Rini van Beek.
Despite the fact that they're not the most practical when it comes to usable living space, I've got a thing for A-frame houses. Between that an my affinity for black exteriors, when this little cutie turned up in Dwell a couple of years ago, I got major heart-eyes. They tweeted a link to the back issue a few days ago, and my adoration was renewed.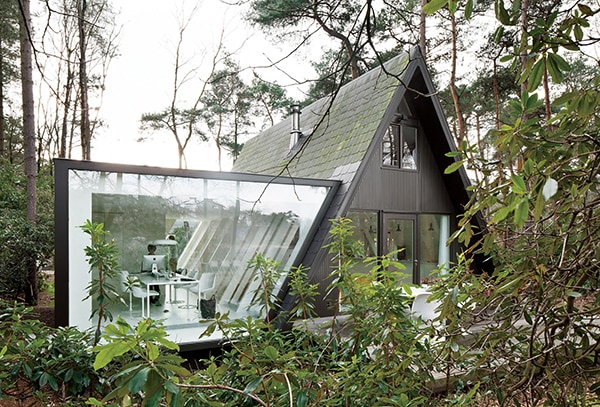 Photo by Frederik Vercruysse via Dwell
The office extension on the side of Van Beek's house was designed by a team from Belgium-based dmvA. Because of local building codes, only 290 square feet could be added to the original structure, but…all that glass! All that nature! All that white! I wish I could see before photos to compare, but the whole thing looks totally magical. What a lovely place to live and work.

Photo by Frederik Vercruysse via Dwell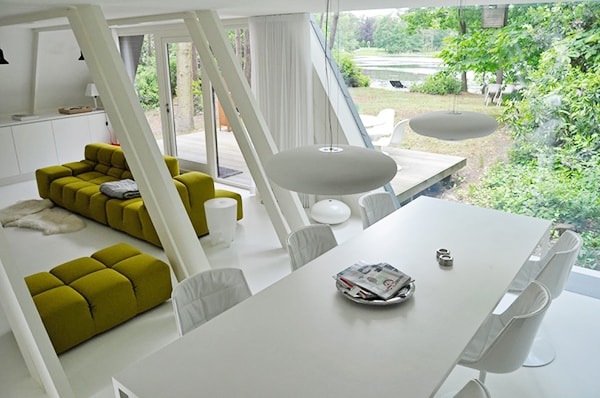 Photo by Mick Couwenbergh via Divisare
I looooooove that Tufty-Time sofa. I love the shape, the proportions, the color…and the fact that it's called "Tufty-Time." Someday, when I'm a billionaire, I'll line the walls of my entire home with Tufty-Time sofas.

Photo by Mick Couwenbergh via Divisare
What a nice little kitchen! I have no idea why someone would need two sinks in a kitchen this small, but I'm sure there's a reason I'm not considering. And I do kind of want to slide a vintage rug in there when I move in…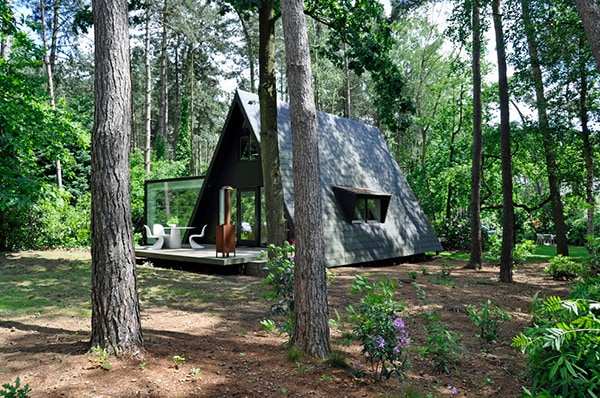 Photo by Mick Couwenbergh via Divisare