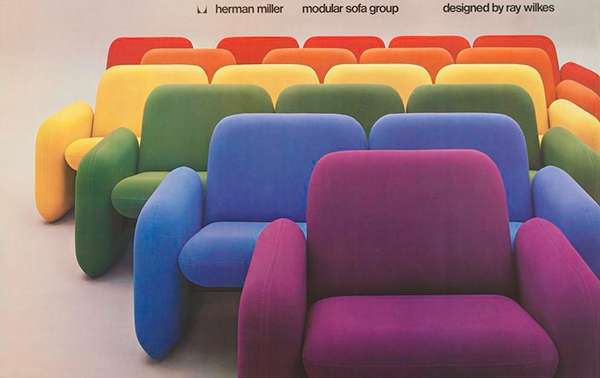 Herman Miller modular sofas, via Cooper Hewitt
It's a beautiful day in America. How far we've come! To reiterate and expand upon something I wrote four years ago:
To every tireless LGBT advocate who has fought for equal rights for decade; to Justices Sotomayor, Ginsburg, Kagan, Breyer, and Kennedy; and to everyone who wasn't afraid to SPEAK OUT and ACT UP in order to get this done—THANK YOU.
And to all of my beloved friends who until today were denied the right to choose to marry if and who they wish, thank you for hanging in there. I never took for granted that I could do what you couldn't without a second thought. And I love you so much.
Have the BEST Pride weekend EVER, America. I love you!