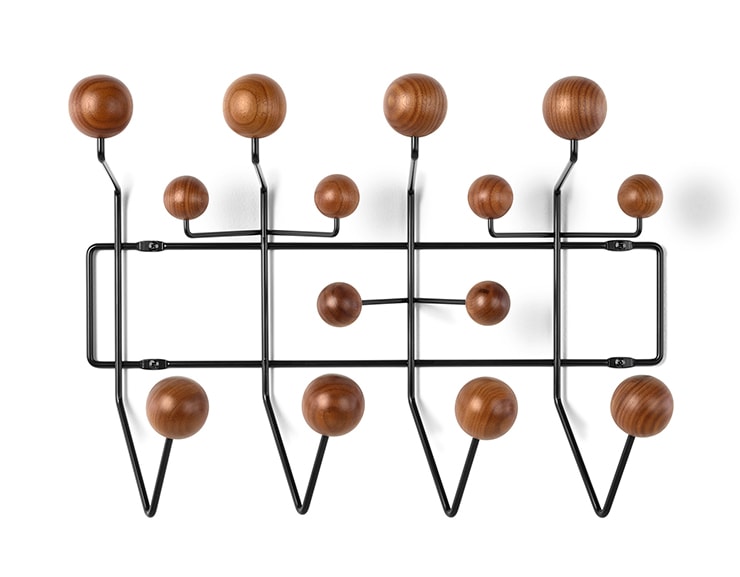 Back in 2010, Herman Miller issued a limited-edition version of the classic Eames Hang-It-All in walnut with black wire, and it quickly sold out. I was lucky enough to get my paws on one (gosh, that packaging was gorgeoussssss), and I still regularly get emails from people asking where they can find one.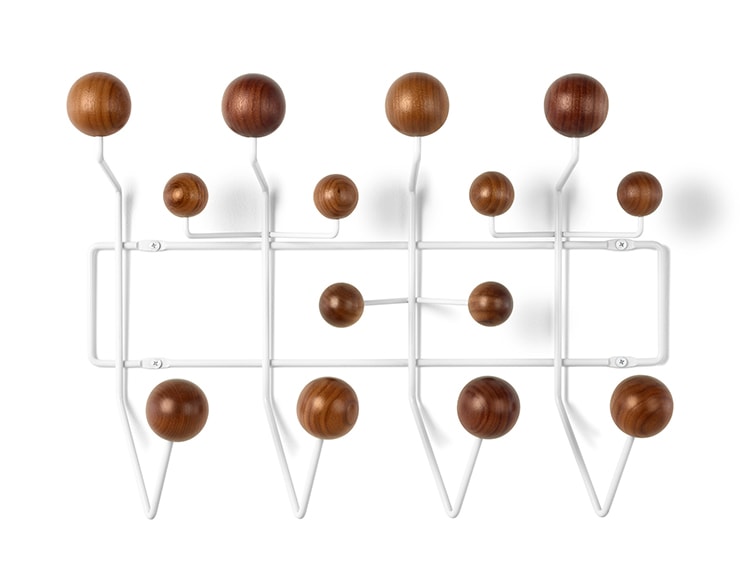 Well, if you've been wanting a walnut Hang-It-All, you are IN LUCK! Herman Miller has reissued the walnut edition with black wire and white wire (oooooh…). On the DWR site they claim, "Walnut and black is back, but this version differs from the Limited Edition in color, finish and size of spheres. The earlier Limited Edition remains unique to any other Hang-It-All ever produced." I guess that's an attempt to placate furious Eames collectors now worrying that their "limited edition" Hang-It-All wasn't so limited after all by telling them that the spheres are 1/1600th of a centimeter different in size? Who knows. I don't know! And I don't really care. I didn't buy mine because it was limited, I bought it because it's beautiful. And now more people can have one! Yay!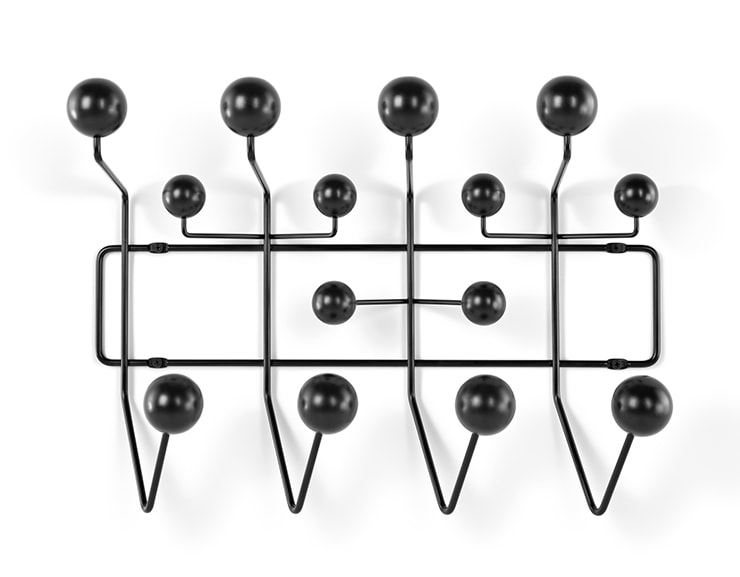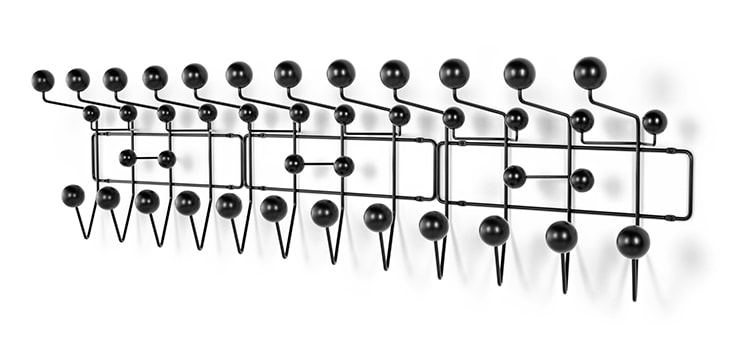 Herman Miller has also rolled out variations of the Hang-It-All in all-white and all-black, which are nifty (especially in multiples—AHHHH!), but truth be told…my favorite is the still the good old-fashioned multi-colored original.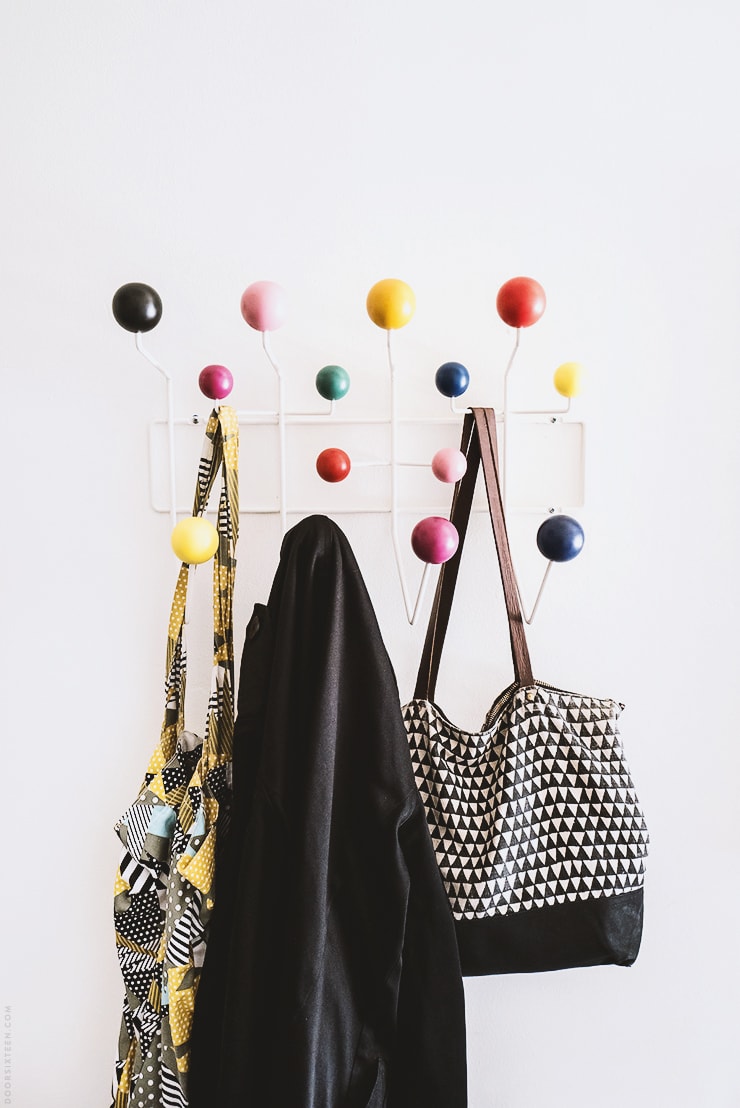 Photo of my house by Joshua Brown Photography