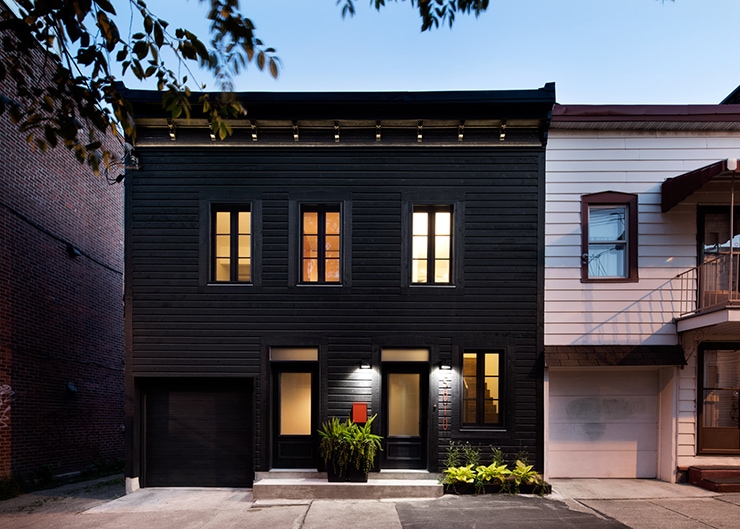 Happy Friday! I'm taking a quick break from my bedroom makeover to ogle this incredible black house in Montréal. Québec-based firm Architecture Open Form restored the wooden facade (including a complete rebuild of the original cornice), and then coated the whole thing in glorious, lustrous black. I love it!
Check out the condition this 125-year-old building was in before the renovation:
What an amazing transformation! I see so many of these "wreckovated" late-1800s houses that have been stripped of their original details and covered up with horrible, tan vinyl—what a relief to see one taken back to form, but with a contemporary color palette (if you can call all-black a "palette," haha). I love what they did with the second-story windows, too.
Yeah, the inside of the house is pretty nice, too!! You can check out the whole thing on Architecture Open Form's site—the back patio is to die for.
✚ More of my posts about black houses
All photographs by Adrien Williams for Open Form Architecture (via Dezeen)