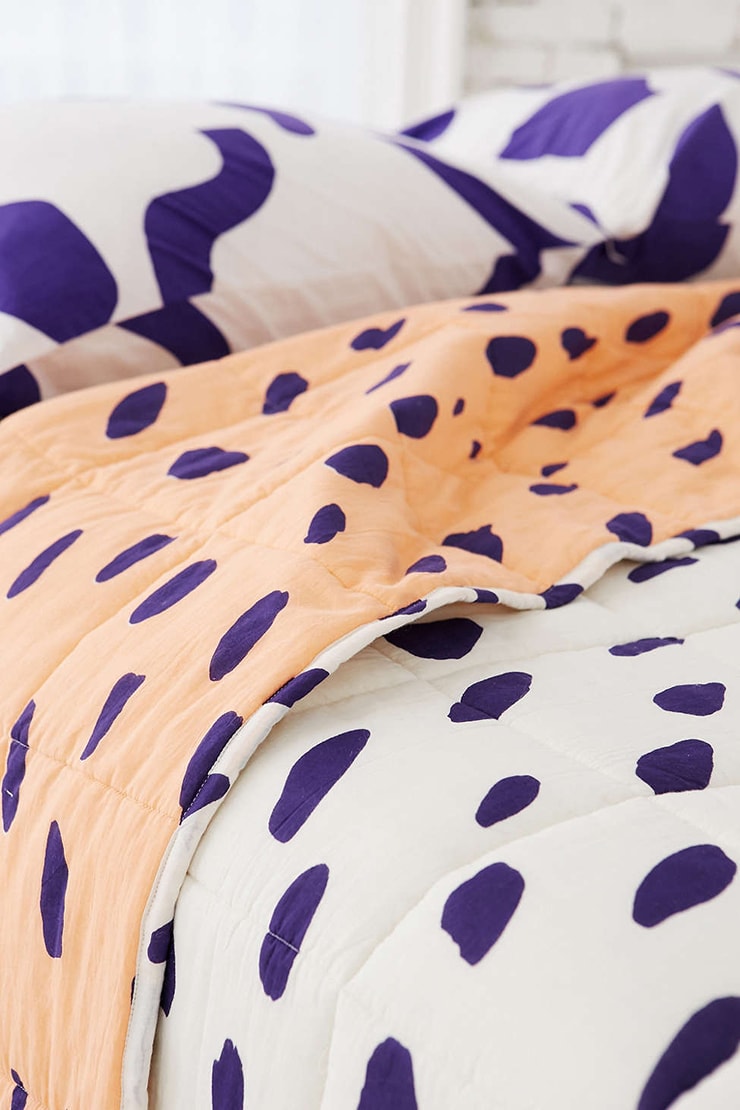 I just got an email from Urban Outfitters about their new bedding/textiles collaboration with Brooklyn-based Baggu, and I'm really impressed! I haven't seen any of this stuff in person, but in photos it all looks SUPER DUPER COOL. I love Baggu stuff and everything I've bought from them has been great quality, so I'm hopeful that's the case here. Everything is 100% cotton, which is encouraging! (I'm also always encouraged when behemoths like Urban Outfitters choose to work with reputable companies and independent designers instead of ripping anyone off, and that seems to be happening more and more.)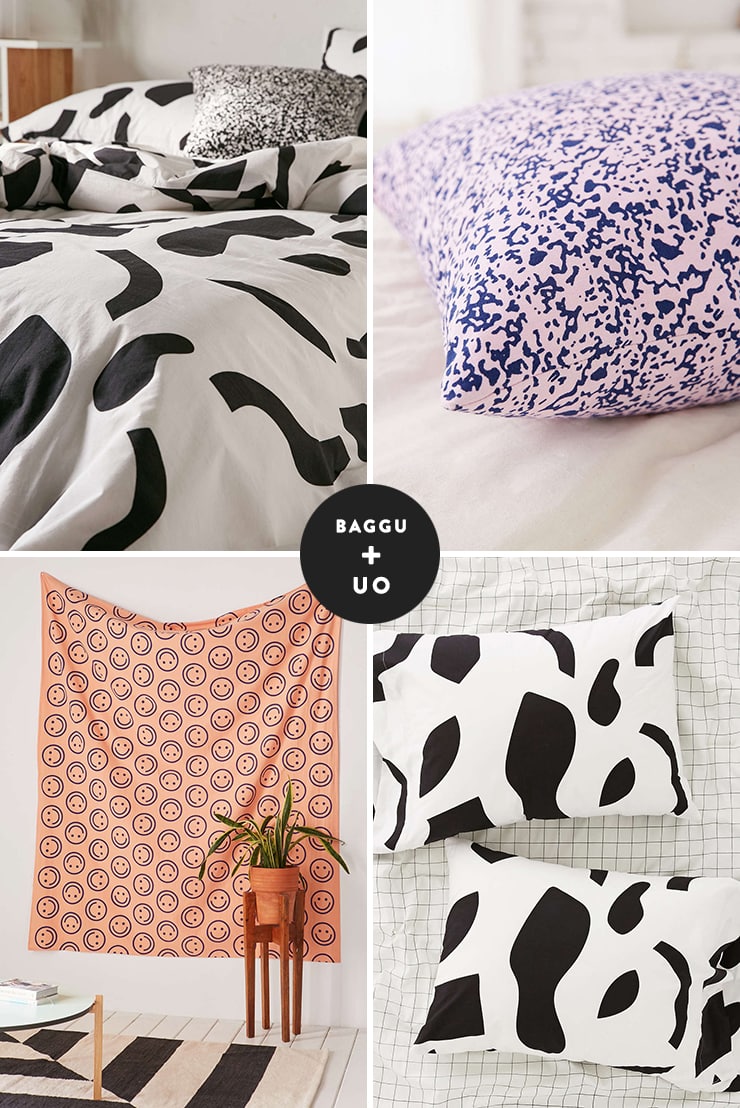 Clockwise:
✚ BAGGU & UO Cutout Duvet Cover
✚ BAGGU & UO Static Pillow
✚ BAGGU & UO Cutout Pillowcase Set
✚ BAGGU & UO Happy Tapestry
I really like the Cutout pattern! And that Static pillow and rug in black would've been right at home in my composition notebook-themed roundup from last year, right??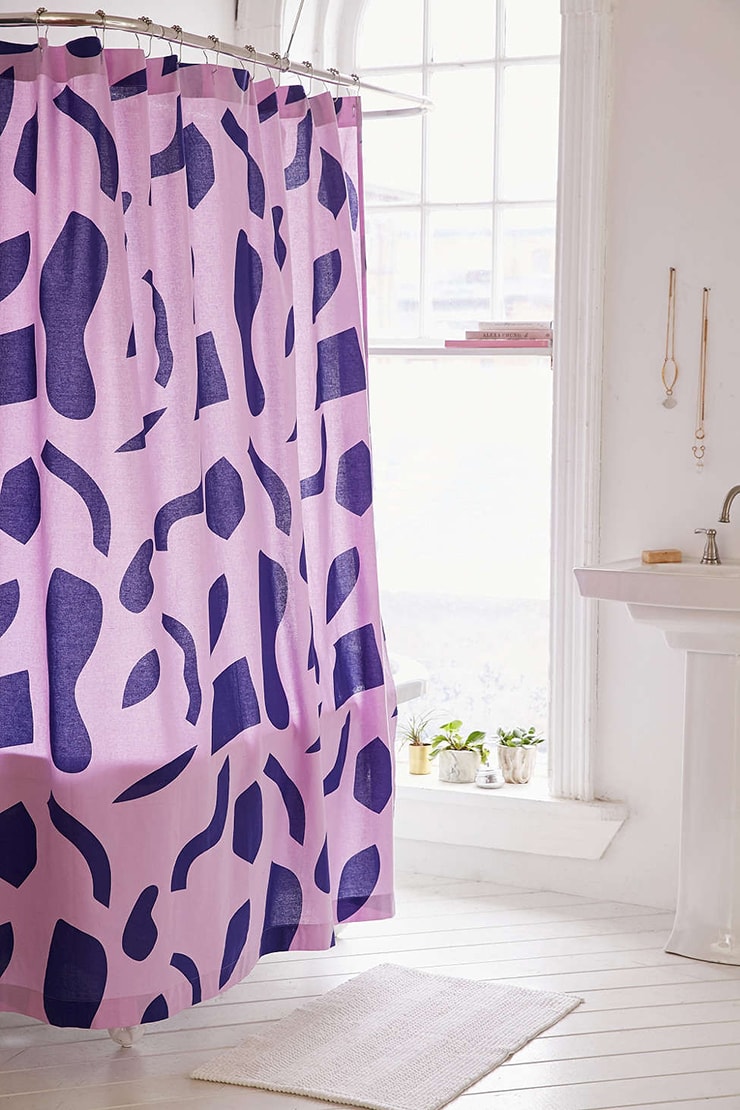 I've never really thought of myself as a pink-and-purple kind of lady, but this shower curtain is really doing it for me. It would look horrendous in my current bathroom, sadly, but in an all-white bathroom? Yesssssss.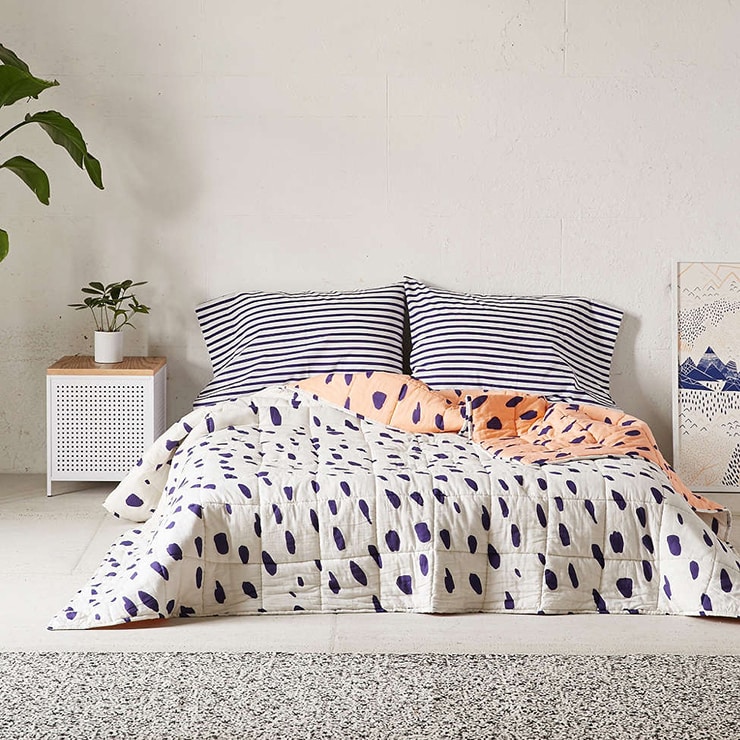 At any rate, it all looks GREAT, and I think I need to get the Splotch quilt. It seems like the perfect thing to sleep under on a summer night!
Have you bought anything from the BAGGU & Urban Outfitters collaboration line? Have you seen it in person?