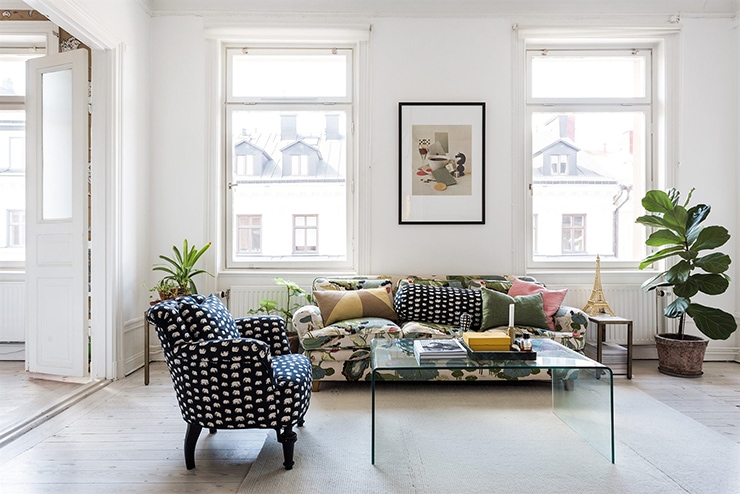 Yeah, I could live there is an occasional D16 feature wherein I post pictures of homes I want to break into, kick out the inhabitants and move in. This time, kicking out the inhabitants may not be necessary, since this Stockholm apartment is recently listed for sale at Fantastic Frank. Of course, since I don't have 6,350,000 kronas lying around, I may need to sneak in a night and then invoke squatters' rights. I'll let you know how that all works out. (Note to self: Research squatters' rights in Sweden.)
Speaking of fantastic Franks, can we talk about those Josef Frank textiles in the living room?! Elefant on the chair and a cushion, and the entire sofa is done in Lotus. I love the combination of colors and patterns happening here!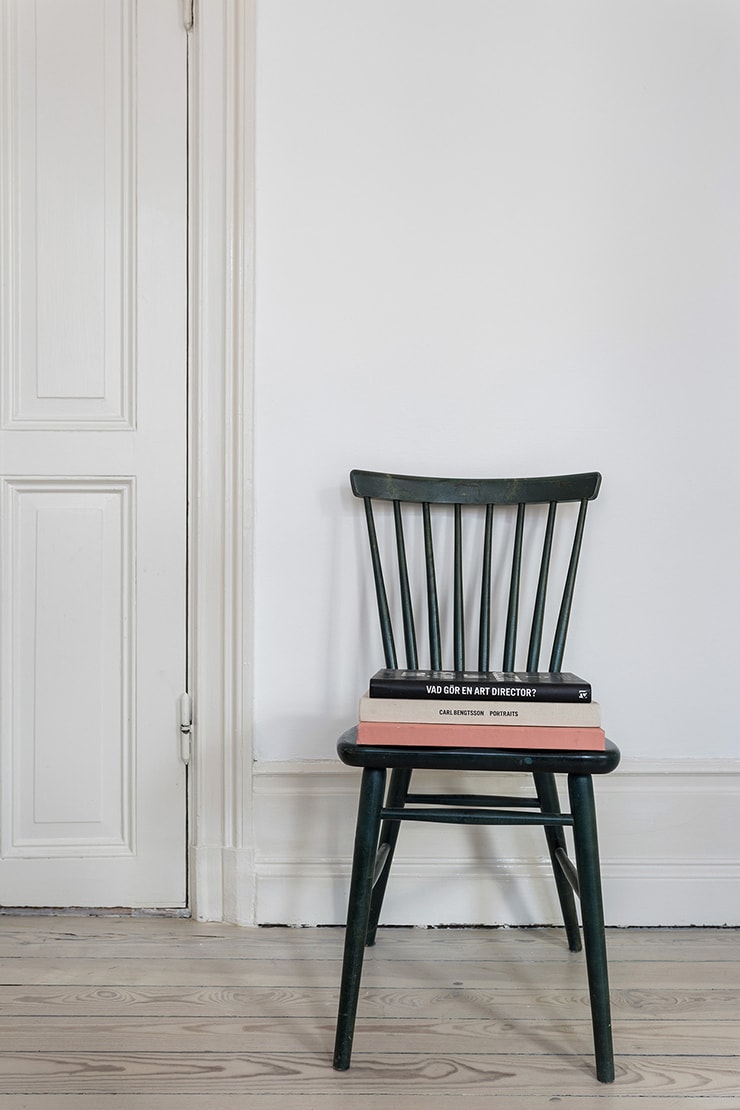 Can I tell you something weird? Until the moment I saw this photo, it had never occurred to me that white walls with slightly off-white moldings could look good. Actually, it never even occurred to me that it was a thing someone would do. What a great combination! More people with fancy woodwork in their houses should try this, I think.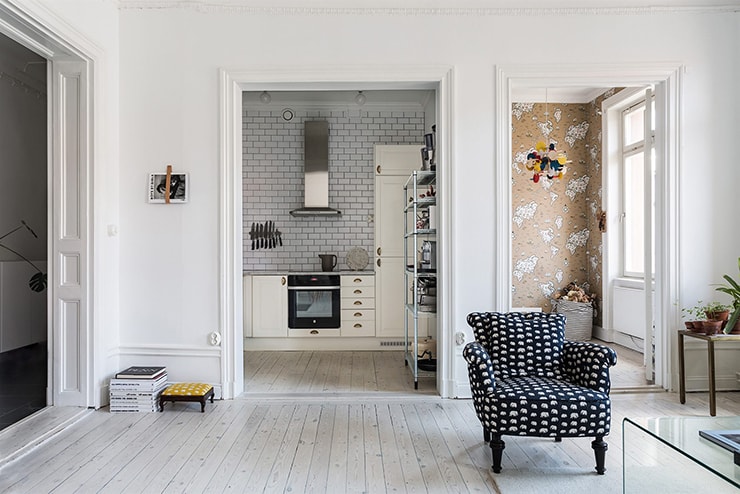 Gosh, those floors. I love pickled/whitewashed pine! Also, that map wallpaper in the bedroom on the right looks like it could be cool. Do you know where it comes from?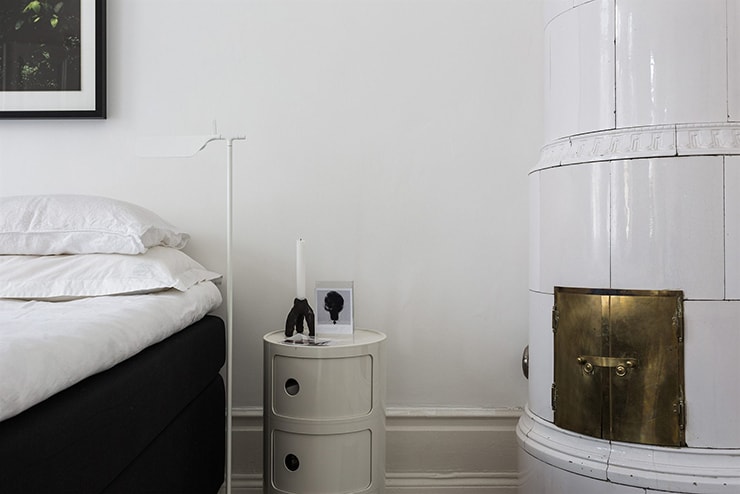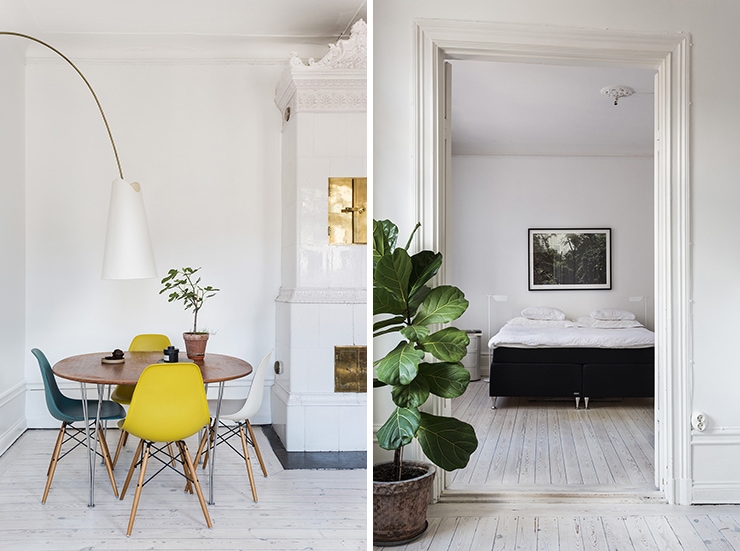 So pretty! Those brass doors on the wood stove are fabulous. OK, the whole wood stove is fabulous! And that photo on the right is making me miss my fiddle-leaf fig tree. I'm sure Evan is taking good care of it, but I think it's time for me to get a new one—if for no other reason than to worry on a daily basis that it's on the verge of dying, and then to feel grateful when it lives to see another day.
All photos via Fantastic Frank! See more photos of this awesome apartment here.