Yes, the renovation of the 2nd-floor bathroom is still going on, sort of. We kind of wound up taking this past week off from thinking about it, because last Friday our plumber came to assess the situation now that we've ripped up the floor, and the news was depressing. In essence:
1. We basically have to replace all of the plumbling, including the waste pipe. ($$$$)
That's about it. Oh, and:
2. Because the waste pipe runs from the bathroom down through a chase in our kitchen pantry, we're going to have to demo the entire pantry. All of the shelving was built in to surround the chase, and the chase itself appears to have been constructed out of scrap wood. There's also a false ceiling in the pantry, which makes me nervous. Plus, we have to find a place to put all of the stuff that's in our pantry while the renovation is going on, which could realistically stretch out past the new year.
3. Then we have to rebuild the pantry.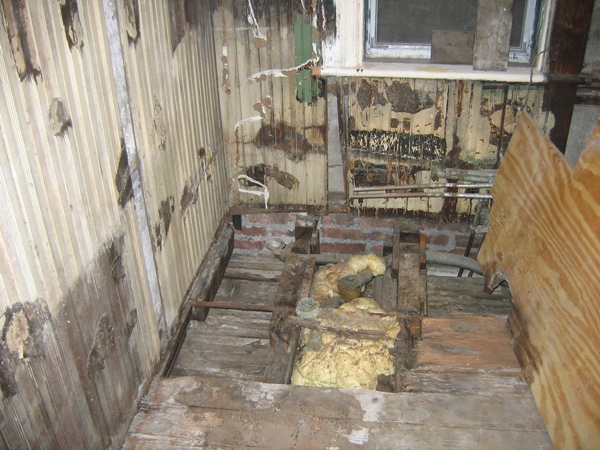 I've been feeling rather down since we got the news, but the upside is that I was able to let go of the beadboard. We'll keep it in the attic, but I'm not going to continue killing myself trying to strip it. It's costing a fortune, and the results are not good. So we'll buy pine planks and put those up instead, since I don't like the look of new beadboard. And it will look great. And maybe we'll do white penny rounds on the floor, since we have to rip all of the boards up, anyway. We'll also be able to reverse the direction of the tub so the plumbing is by the wall instead of cramping itself against the sink. So that's good.
I'm trying to put aside the sadness I feel over losing the floor and walls, and focus on having a salvagable clawfoot tub, corner sink, and woodwork around the window and door. Plus, the plumbing will all be new, leak-free, and lead-free!