See our cute new tray table? I love it! But it hasn't always been so nice…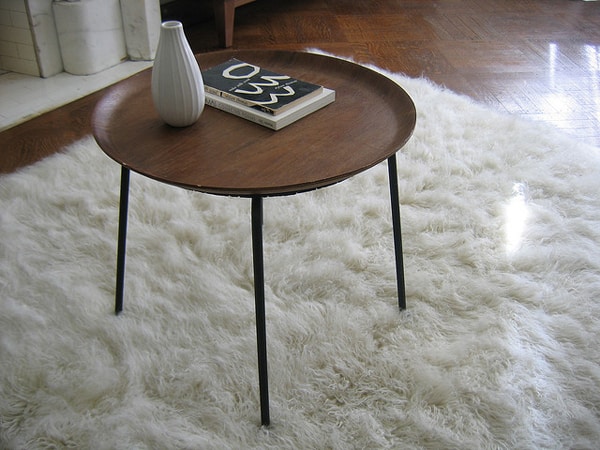 First I found this nasty little stool:
Then I saw this worn out Swedish tray:
And I thought, hmmm…the stool has nice legs, and that carpet probably comes right off…so…we bought both, despite Evan's resistance. I got to work right away pulling out the staples holding the carpet (latch hook, actually!):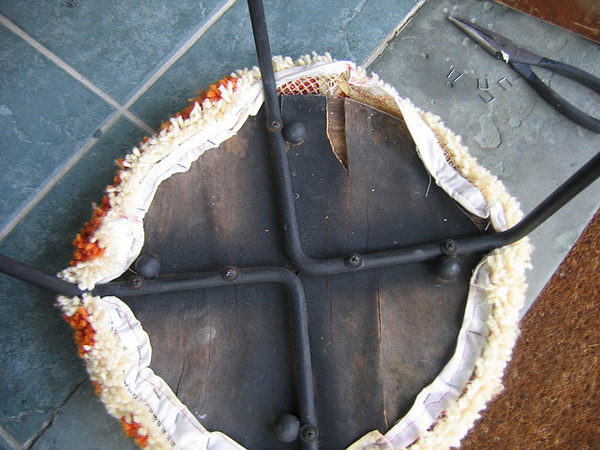 Happily, what was under the stinky carpet turned out to be ugly-but-smooth melamine on top of seriously water-damaged plywood:
A quick coat of flat black paint to hide the edges of the plywood, some gentle care with Murphy's Oil Soap and SC Johnson Paste Wax (the two things you absolutely need if you have a lot of wood floors and wood furniture!) for the tray, et voilà! Stool + tray = a perfect little table, for next to no cost.
Bruno agrees (Evan does, too)!