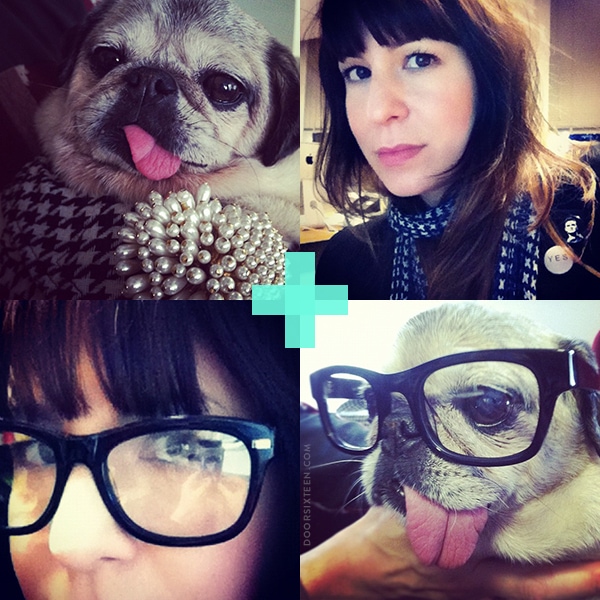 Just a quick note before the weekend…
I've been back in New York since Monday night (more London photos to come!), and since then I've been in the office and trying to get myself fully into work mode. I have to admit that I really do miss my daily London routine (basically drinking coffee and hanging out), but a week and a half away from my office means a TON of work upon returning. This was the longest stretch of time off I've had from working in the two decades that have passed since I graduated from high school!
Fortunately, I've had two things to take the edge off of my return to the daily grind:
MORRISSEY + MAMMA BISCUIT!
I went to see Morrissey on Wednesday night at Radio City Music Hall, and tonight and tomorrow night he'll be at Terminal 5. These are my 27th, 28th and 29th times seeing Morrissey live (show #30 will happen in Decemeber!), and in all honesty it really never gets boring. Yes, it's a different experience (for him and for me!) than it was when we were 20 years younger, but I'm so thankful that he's still going and still amazing and still giving. I'll post some photos when the three nights are over. VIVA MORRISSEY.
Today has been an extra-special work day with none other than Mamma Biscuit (if you're not already reading her blog, you're missing out) here in the office. Is there anything better than taking a break from staring at a computer screen and nuzzling your face into the neck-rolls of a glamorous, toothless, geriatric pug? Nope. I adore Mamma. VIVA MAMMA BISCUIT.
And no, I don't need glasses to see, but hey…I like the look. SUE ME. I'm about to order these with non-prescription lenses!
p.s. I'll announce the Frida Kahlo book giveaway winner tomorrow!