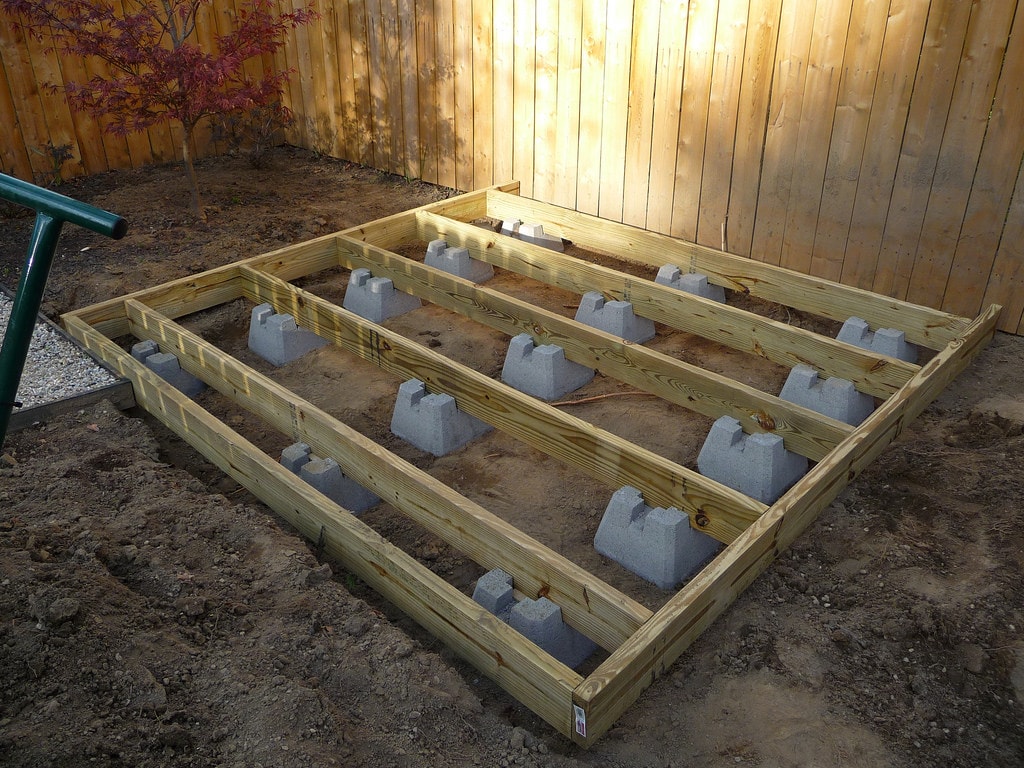 Well, almost instant. It took Evan and me about 8 hours to build the flat deck in my garden plan yesterday. Neither one of us have ever done this kind of thing before, so we're feeling pretty pleased with ourselves right now!
We used a deck block pier system from Lowe's, and it was really simple. Pretty amazing. The hardest part was getting everything level since our garden slopes from side to side, but even that wasn't so bad once we had a system going. The total cost was just around $300 for an 8×8 deck, including the screws and the stain. (FYI, here's an online calculator that can help you figure out how many deck blocks you need!)
Actually, now that I think about it, the hardest part is TODAY—my arms feel like they're going to detach themselves from my body. I had a difficult time getting out of bed this morning. Strong and in shape I am decidedly NOT.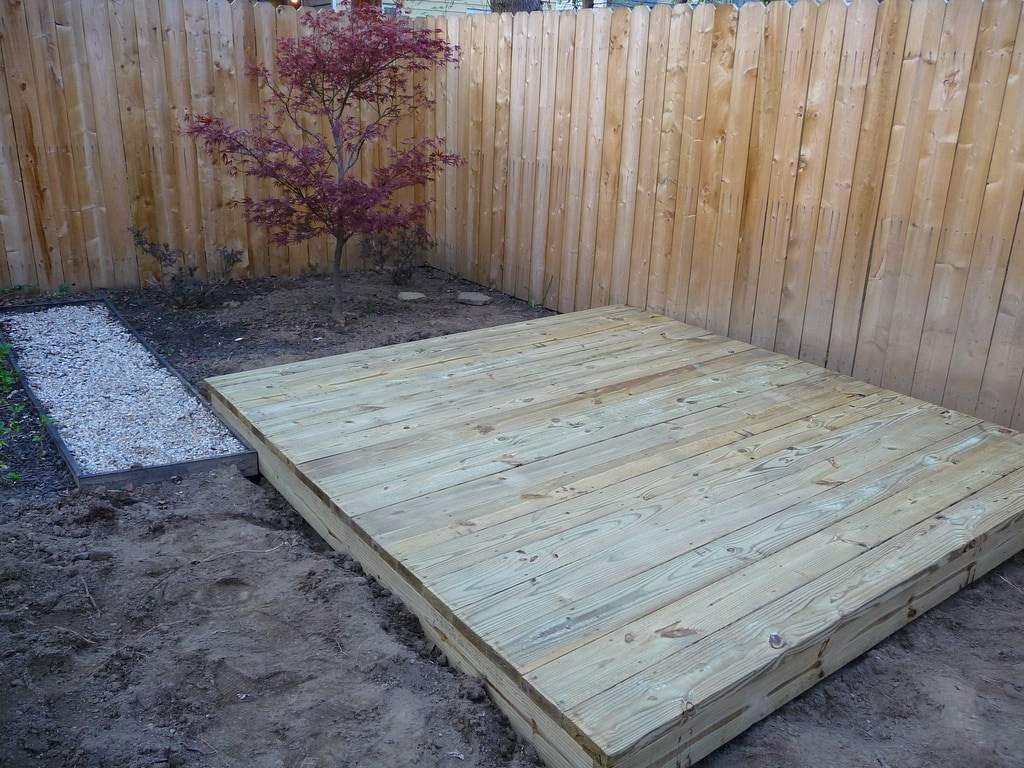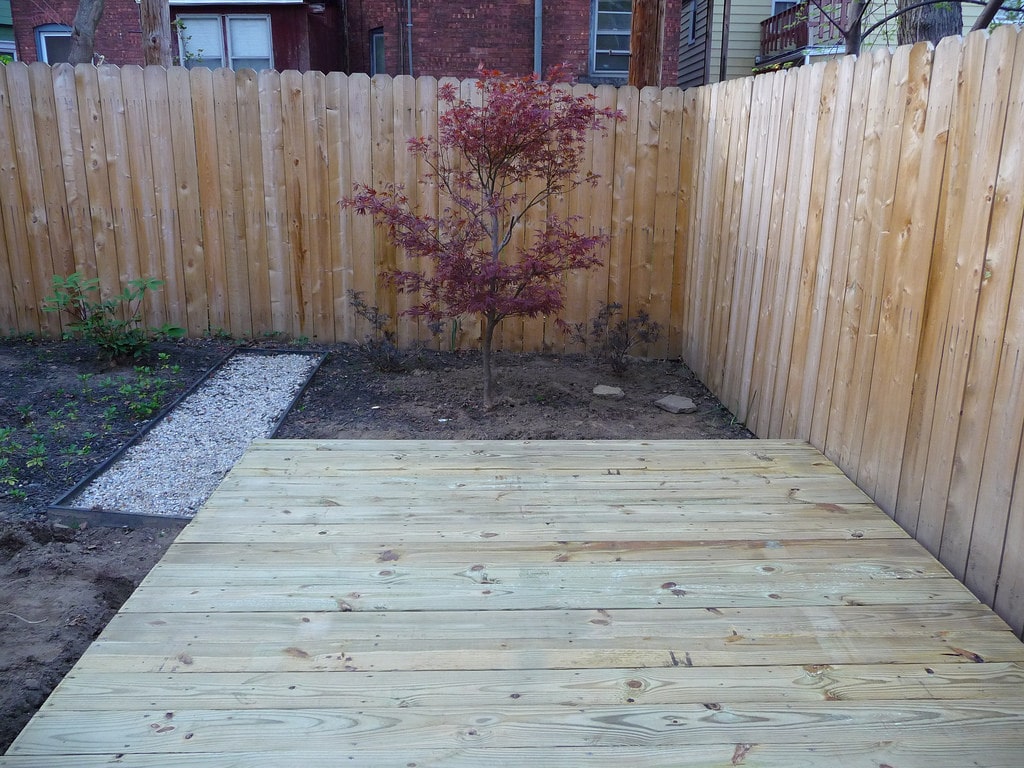 We have îpe tastes but a tiny budget, so we had to go with standard pressure-treated lumber (sorry, planet). Over time both the deck and the fence with age to nicer colors, regardless.
Today I'm going to be planting a bunch of pachysandra graciously donated by a friend working on her own garden makeover. Next week, we're hoping to start setting up the dog run!
*UPDATE: This post still gets a lot of traffic many years later, presumably from people looking for information about Dek-Blocks/instant decks. It appears that the Dek-Block company no longer exists, but Lowe's sells a very similar (if not identical) product called Concrete Deck Block. I saw them in person last weekend, and they look exactly the same to me. Home Depot also carries Concrete Deck Blocks.
I no longer own this home, but as of 2015, the deck was still going strong and looking great.