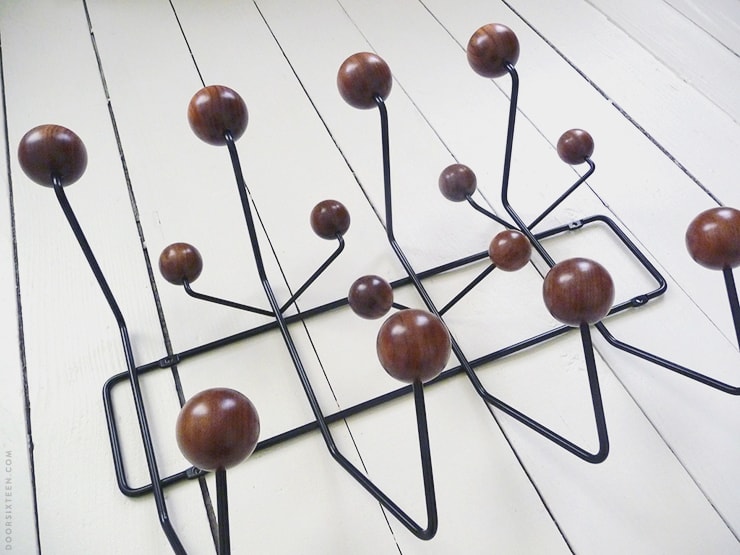 I couldn't resist. The second I saw the limited-edition Walnut Hang-It-All, I had to order one. Considering I have absolutely no idea where or for what I could use in in the house or the apartment, this was really one of my more frivolous purchases. I try not to buy things I don't have a clear purpose for owning, but…geez, look at this thing!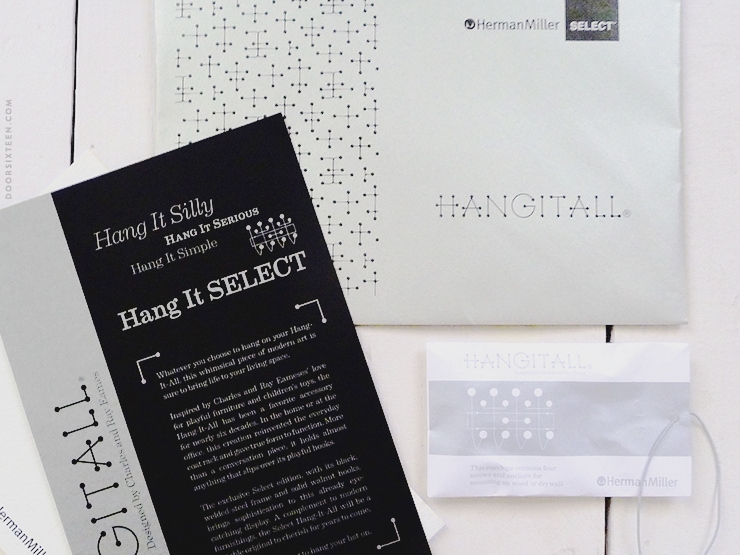 I love how much consideration was put into designing the enclosed paperwork and even the envelope containing the screws and wall anchors. I even recognize the paper stock as being from the Eames collection from Neenah Paper.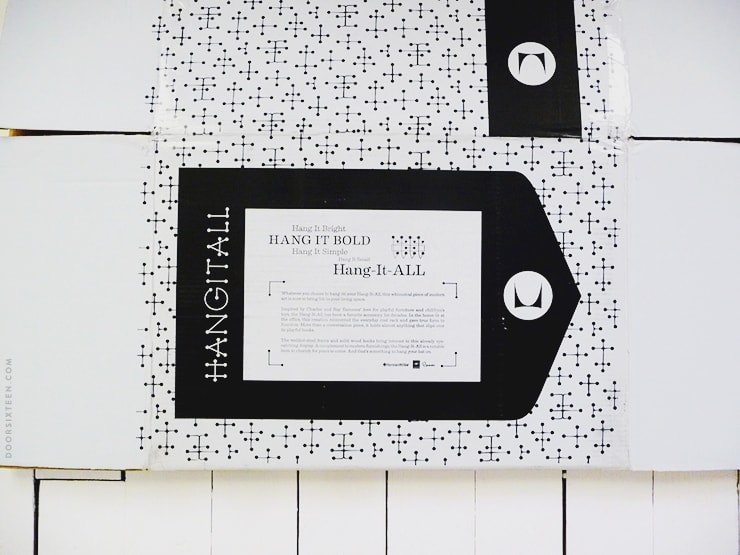 Isn't the shipping box beautiful? You know how much I love those lines and dots! Great packaging and attention to detail are important to me. Silly though it may be, I wouldn't have been half as excited to pull the Hang-It-All out of a plain cardboard box.