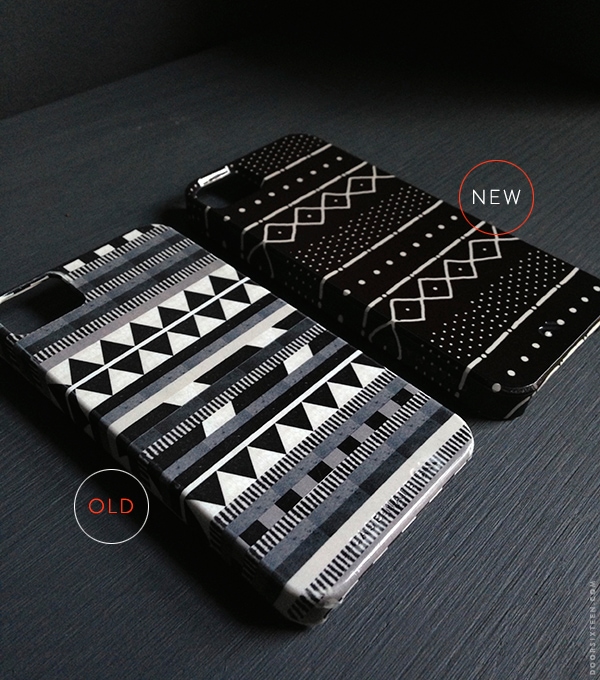 A year and a half ago, I sort of offhandedly mentioned in a post that I had bought an iPhone case from Society6, and that the quality was, to put it bluntly, complete crap. I ordered the case because I'd been contemplating (and am still contemplating — I like to contemplate) selling my own designs through their site, and I wanted to make sure the quality was good before proceeding. Reviewing products isn't what I do here, but since I'm a self-obsessed blogger and therefore occasionally Instagram photos of my reflection in bathroom mirrors, I do get a fair amount of questions about my iPhone case. I don't like to mislead anyone into thinking I recommend stuff just because it's in my hands, so it seemed fair to me to post about my personal experience with this particular product.
Well, some folks got upset. One person accused me of working for a Society6 competitor (HAH!), and a bunch of Twitter accounts sprung up out of nowhere, having seemingly been created solely to tell me that I was wrong to have publicly "called out" a good company on my blog (despite the fact that I've said plenty of nice things about other products from Society6). It was pretty weird! A few days later, someone from Society6 emailed me and offered to send me a new case since the one I had was obviously defective. I said OK, they sent the new case…and…it was also complete crap.
Last month, I got a new iPhone. I went from a 4 to a 5, so I also needed to buy a new case. A couple of my friends told me that their more recently-purchased Society6 cases are good quality, so I decided to give them another shot. I was fully expecting to be horribly disappointed, so it was a very pleasant surprise to see that my friends are not liars and that the new cases are, indeed, MUCH better quality all around. I thought I'd take a few photos (with my new iPhone, naturally) to demonstrate the improvements.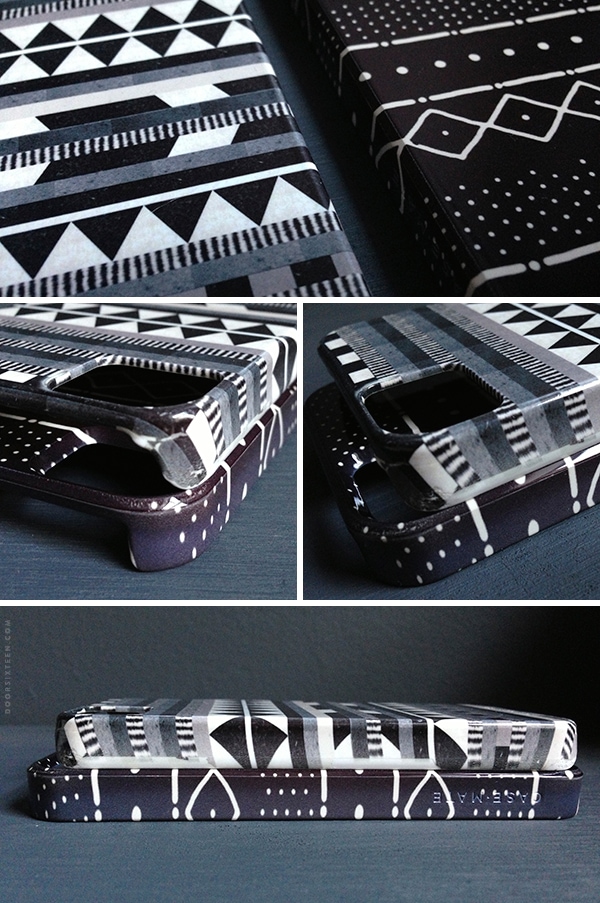 See the difference in printing quality alone? The old case really looks like an inkjet print, and there was a crazy amount of stretching/distortion to the pattern where the printed film was wrapped around the case. The new case has a much richer, crisper print, and even though the design is still fading a bit where it reaches the front edges, it's something I can live with — I suspect that issue wouldn't even be noticeable on a lighter-colored case. Another problem I had with the old case was that the design could literally be scratched off with my fingernail. After a week of actual use, there were numerous areas where the print was chipped or peeling. Not so with the new case! I've tried to scratch the design off, and I can't. Gone also are the super-sharp edges on the front of the case where it meets the screen. The plastic is noticeably smoother, slightly thicker/more rigid and much more durable all around.
Both the old and new cases are manufactured for Society6 by Case-Mate, by the way.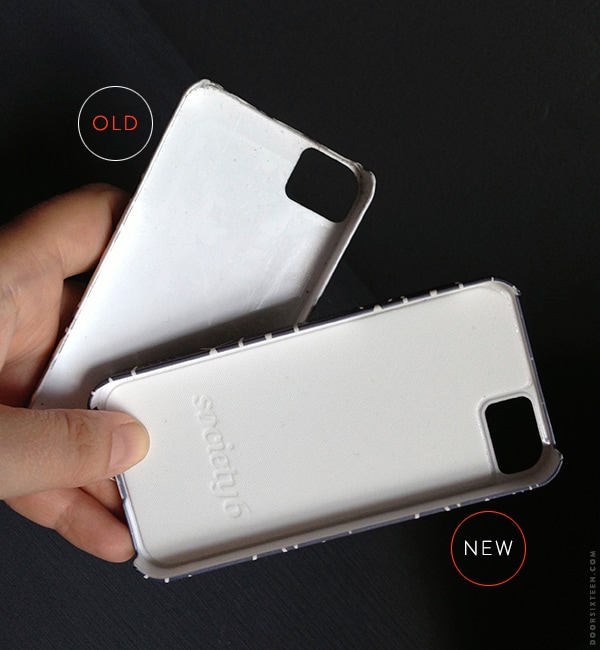 Inside the case is where things get wayyyyyy better. I was pretty shocked by the fact that the old case had NO shock absorption material inside whatsoever. It was literally just a cheap piece of flimsy plastic. The new case is lined with a layer of white silicone (you can see the Society6 logo embossed into it). It's not thick enough to add bulk, which is nice, but it's still additional protection for your phone — which, presumably, is why you're putting a case on it in the first place (aside from looking cute). See the difference in thickness of the edge of the case, too? Again, not enough to add noticeable bulk, but the durability is greatly improved and the sharpness/gapping at the edge is eliminated.
Is $35 still too much for an iPhone case? Yeah, probably, but at least now I feel like the Society6 cases are nearly on par with the ones I like from Uncommon, which sell for the same price. I feel comfortable carrying my phone around in it, and I'd feel comfortable selling my own designs through Society6 as well — you know, if I ever finish contemplating.
✚ OLD case: Dawn Gardner, DG Aztec No.1 Monotone (now available as a new, improved case)
✚ NEW case: Domesticate, Mudcloth in bone on black