Yes, that's really the best title I could come up with. Considering this is, what, the 37th time I've posted about white floors, it's getting hard to keep the language fresh!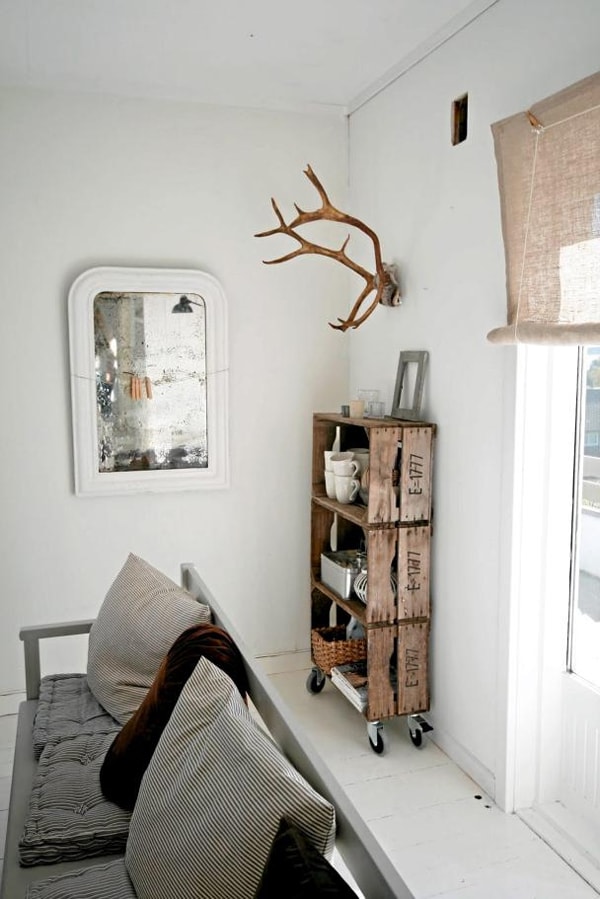 From Kjerstis Lykke (via Remodelista)
This photo is giving me allllllll kind of ideas. Like…isn't that exactly what I should do with my fruit crates? And don't I have an antique mirror sitting around that I can paint white? And why doesn't my sofa have ticking-stripe cushions on it?

From Elle Decoration UK
Photo by Petra Bindel // Styling by Emma Persson Lagerberg (via emmas designblogg)
I know it's hard to look past the fact that the Eames LCW is assembled incorrectly (argh!), but goodness, this room is pretty. It's also making me miss having something to play music on that isn't an iPod dock. I still have all of my records and CDs (okay, and my cassettes…shut up), but they're all stored out of sight and converted to MP3. Sad.

From B&B Italia
Fantasy time, I know. Who designed that lamp, by the way? It's like David Weeks meets Serge Mouille meets Gino Sarfatti by way of Gio Ponti.
ETA: The lamp is by Gunther Lambert, and is available in the US through the Conran Shop. (Thanks, JF!)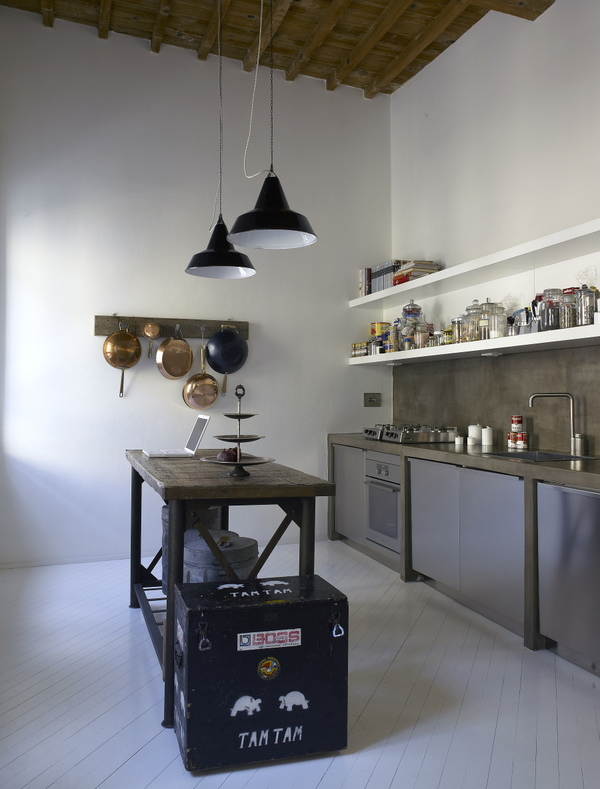 Caterina House in Florence, Italy by b-arch (via Remodelista)
I can't even. I mean…shamone. Is this not the most amazingly perfect kitchen you've ever seen in your entire life? I love the diagonal floorboards (which are probably an exposed subfloor), and that poured-concrete countertop/cabinet base/backsplash. Poured concrete anything is so deceptively simple looking. Oh, and that island!
Geez. If our kitchen looked this nice, I'd let Evan keep an amp in there, just to add ambiance.