I keep meaning to share these wonderful photos of Danish furniture designer Børge Mogensen's house in Gentofte, North Copenhagen. The house was designed and built by Mogensen 1958, and he lived there with his wife, Alice, until his death in 1972. The house is filled with Mogensen's own furniture designs.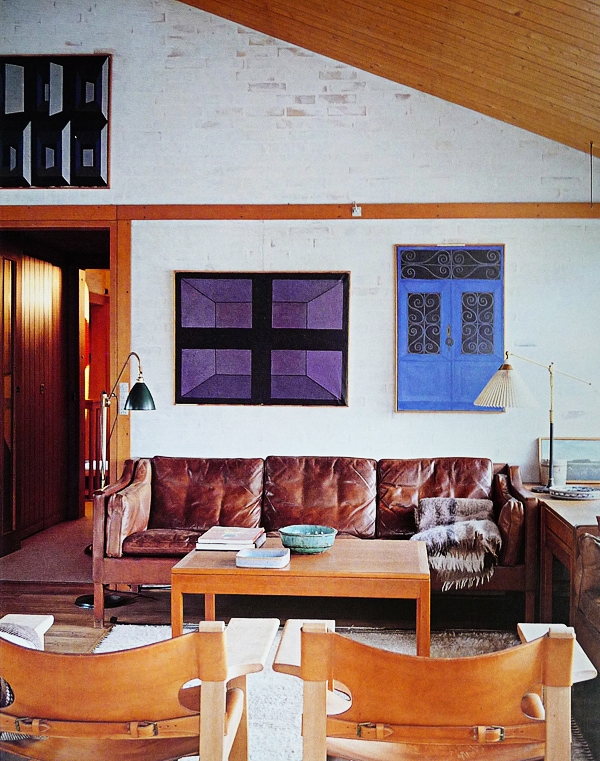 Mogensen's iconic model 2213 sofa sits in the living room. It was specifically designed for this space in 1962, and, like much of his furniture, has been in continual production since. (This is my absolute favorite sofa design ever, by the way, and I dream of finding a worn-in, decades-old one of my very own someday…at a thrift store…for $25. This will never happen, but like I said…it's a dream.) Across from the sofa are two of Mogensen's 1959 Spanish chairs, another of my favorites.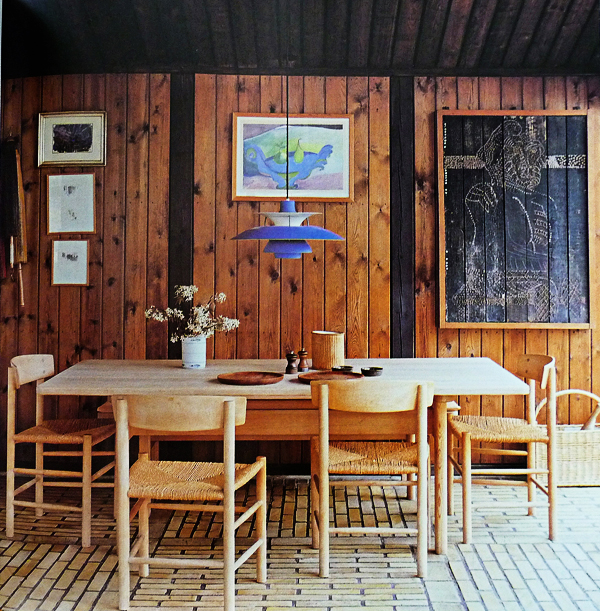 Two dining areas, both featuring Børge Mogensen-designed, Shaker-inspired dining tables and simple rattan-seat chairs. The pendant lamps over both tables are by fellow Danish designer Poul Henningsen.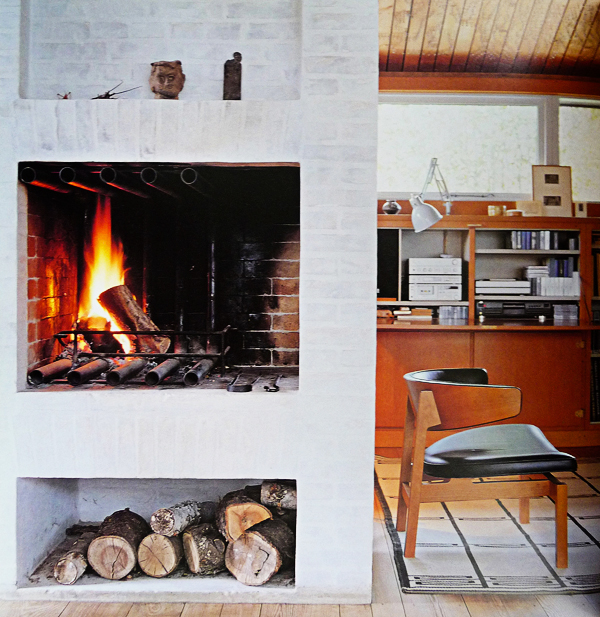 More Poul Henningsen lighting, and one of Mogensen's model 3237 chairs, again influenced by both Shaker and Spanish furniture construction. (Check out the nail pattern on the ceiling, too!)
All of these photos were taken by Andrew Wood for Magnus Englund's (co-founder of Skandium) excellent book, Scandinavian Living. It's been out of print for a while now, but if you can get your hands on a used copy, I highly recommend it!