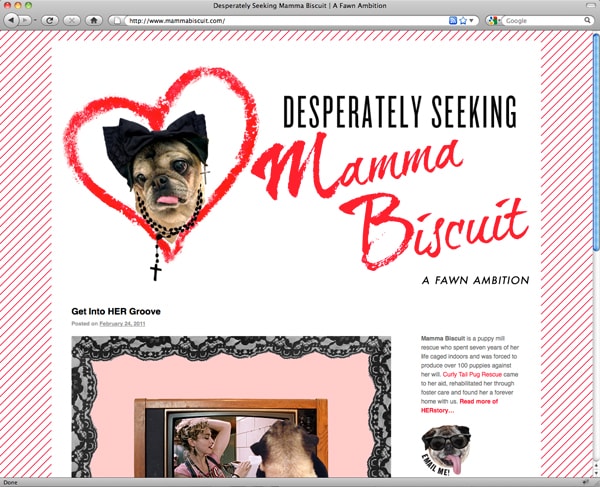 GUESS WHO HAS A BRAND NEW BLOG?
That's right, it's everyone's favorite toothless pug, Mamma Biscuit!!
Mamma Biscuit has previously been featured on D16 posing as Anna Wintour, doing an impromptu fashion shoot with me, and enjoying a snowy NYC day.
Now you can visit Mamma Biscuit every day on her new blog, Desperately Seeking Mamma Biscuit. WOOF!