Remember when I first shared my horrible Frankenword, "fauxdenza"? At the time, there were no other mentions of such a term anywhere on the internet. Now, a mere four months later, there are 323 search results. Take that, Merriam-Webster! Of course, I'm sure every single one of those search results is a referral of some sort to my post, but still. Fauxdenza! You heard it (and hated it!) here first.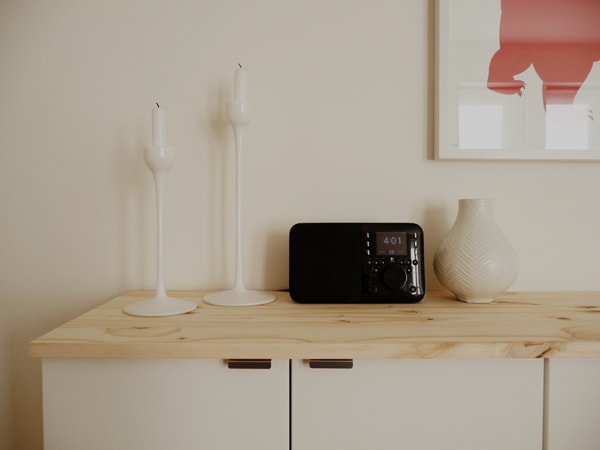 More importantly, though, the fauxdenza is no longer topped with a too-long, too-wide, perpetually dusty table runner. As of this weekend, it now has a wood top! And it only took us 15 months!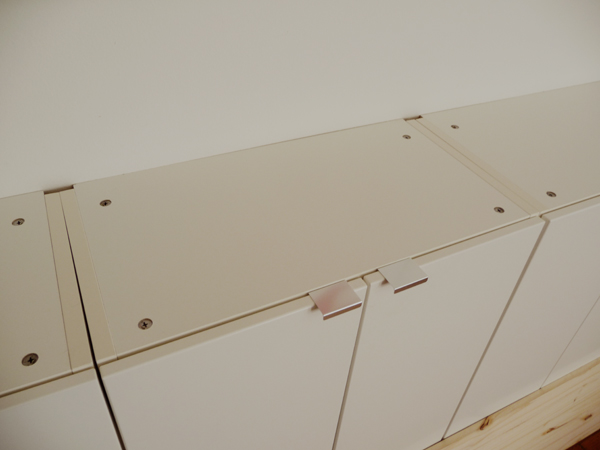 The great thing about mounting IKEA wall cabinets at credenza-height is that they offer a huge amount of storage while taking up very little space in the room (and they don't require any legs, of course), but the downside is that the top is seriously unattractive. IKEA designed these cabinets to be mounted high on a kitchen wall, so these screws, joints, and gaps would never show under normal circumstances.
We debated buying a length of butcherblock-style countertop from IKEA to fashion a top, but the logistics (How would we get it in the car? And would we have to then lug it up to Newburgh to cut it, and then bring it back to the city? Ugh…) proved too complex. In the end, we just went to Home Depot and bought a ¾"-thick length of pine. It was 6′ long, the exact length of the fauxdenza, so we just needed to have them cut the width down by a few inches. The waste was minimal, and I think I can even use the scrap to make a shallow shelf for…somewhere.
We decided to have the wood cut to the exact depth of the handles. They stick out quite a bit, so this makes the overall look much cleaner from above.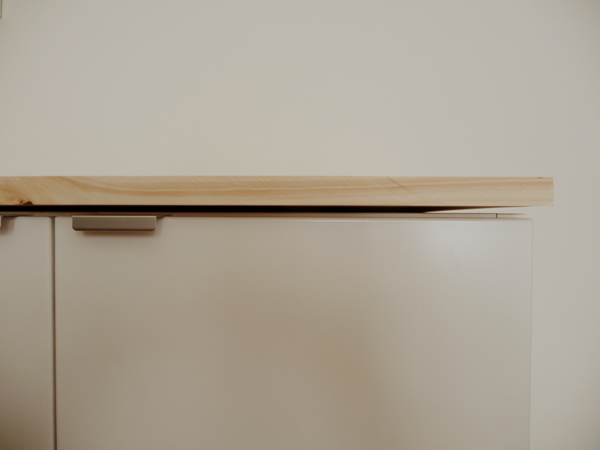 I was hoping that the wood would magically lie flat, but of course it's warped a little bit. We still have to make a decision about how to finish the wood (I'm leaning toward wanting to live it pale pine and just sealing it with non-yellowing, matte poly, but we're also considering an ebony oil stain…), and then I'll put some screws through from the inside to pull the top down.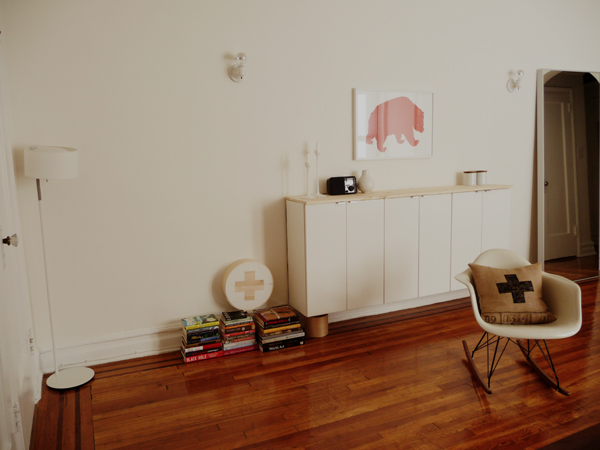 F-f-f-f-faaauuuuuxdenza!