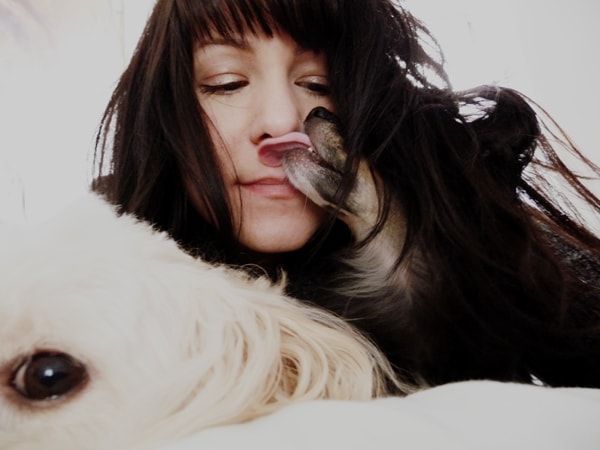 I was supposed to take this entire week off from work, but things didn't really pan out that way…so I'm just off for one day instead. I'm spending today with Fritz and Bruno, eating popcorn with malt salt, getting some freelance work* taken care of, and hopefully going for a long walk in Fort Tryon park, provided I can convince F&B that it's not all that cold outside.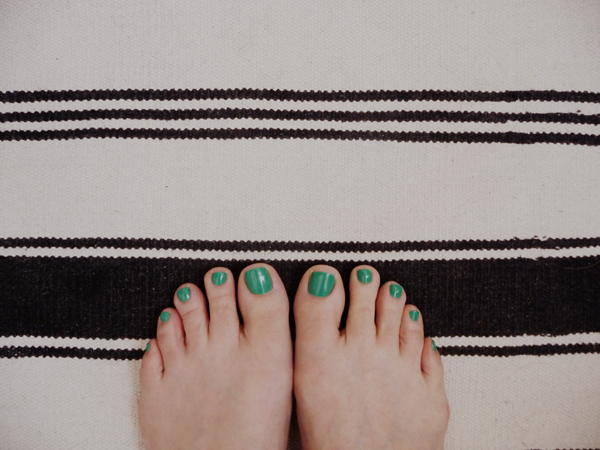 Following a tip from Nubby Twiglet, I picked up a bottle of Sally Hansen Insta-Dri nail polish in Mint Sprint. It's a little more blue-green than it looks in the photo—very springy and bright! I did my fingernails, too, but my hands are bad models.
*Yes, it still counts as a "day off" if I'm doing freelance work. At least for now it does. And yes, I'm actively looking for more freelance work, so if you need your blog redesigned or a snappy cover for your book, I'm your girl.