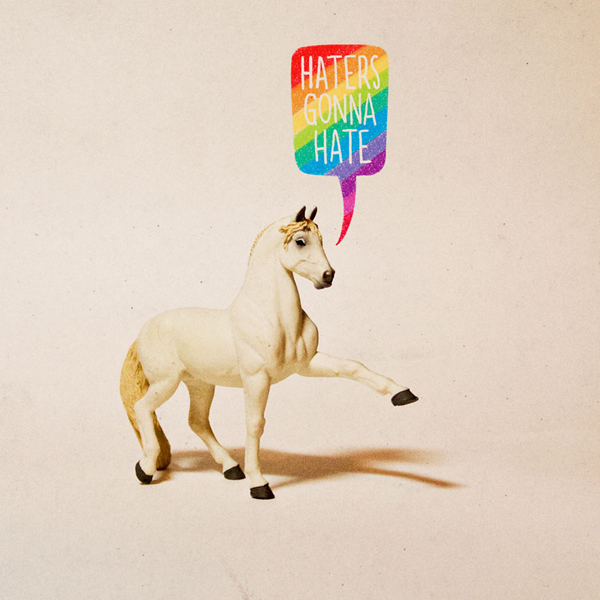 Aled Lewis on inPRNT
I came across these photo prints by Aled Lewis (his other illustration and design work is amazing, too!) a few days ago, and I can't stop thinking about them. I love tiny animal figurines, and I extra-love making them have conversations with each other (no, really). I extra-extra-love that Lewis took it one step further and make these great little scenes with dialogue and everything. They have a Museum of Natural History diorama-like feel to them that I really dig.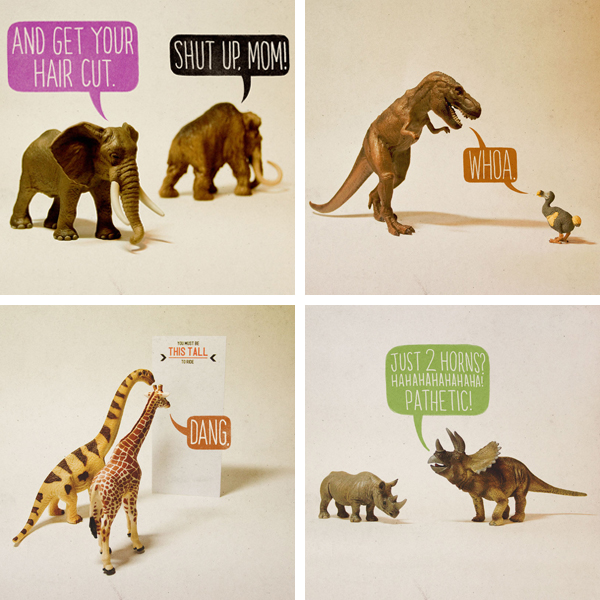 Aled Lewis on inPRNT
I mean, you can really hear them, right? I feel sad for Rhinoceros, hanging his head in shame for evolving into a lesser beast than Triceratops. It's not his fault! And poor Wooly Mammoth, he just wants to grow his hair out and hang with the cool kids. Moms just don't get it.