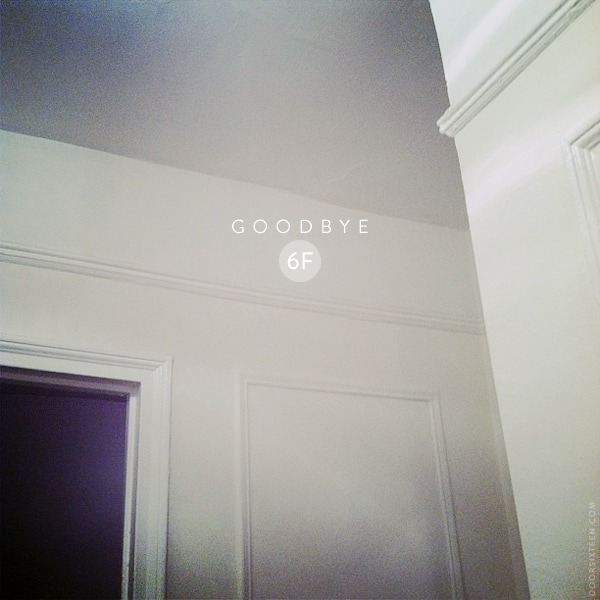 So…that's it, then. This weekend we moved the last of the furniture, odds and ends, and forgotten cabinet contents out of the Washington Heights apartment that we've kept for the past two years. While Evan was making trips back and forth to the house in Newburgh and the new apartment in Brooklyn, I was patching, filling, sanding, painting, and cleaning, cleaning, cleaning for two solid days and nights.
Despite the fact that no one else has ever paid me the same consideration, I believe in leaving rental apartments in nice condition and immaculately clean for the next resident. I don't understand why it's not standard for landlords to hire cleaning services to tend to apartments between tenants, but (at least in my experience in New York) that's definitely not the norm. The things I've had to clean out of refrigerators when moving into new apartments…ugh. I just like to make it nice as possible for the next person, and I always leave the apartment in better working order than I found it in.
Painting over the black kitchen wall and converting the "office" back into a closet felt sad. We had hoped to assign our lease to a couple who actually wanted to keep the black paint, the fauxdenza, and all of our other modifications, but that didn't work out as planned, so it all had to go. I don't like the feeling of leaving an apartment and not knowing what's going to happen to it. I know that might sound a little silly since people do that all the time, but I was really attached to this place. It's a great apartment in a great building with GREAT neighbors. I hope someone nice moves in. I also hope nobody paints over all of the doorknobs and hardware that I spent so many hours stripping.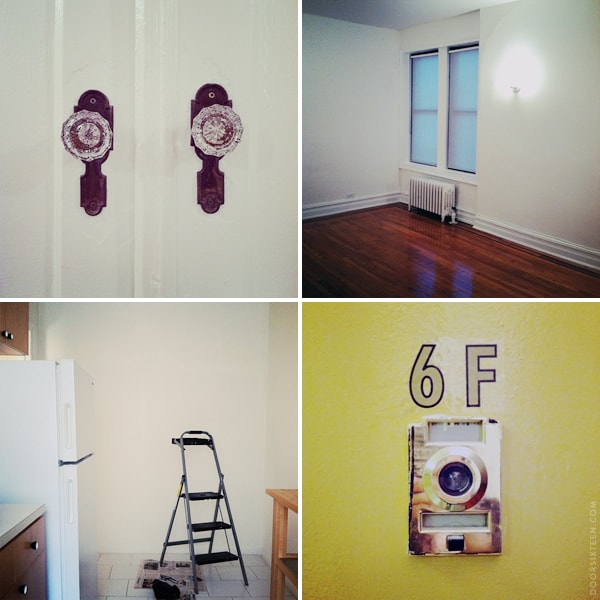 I started crying when we were ready to walk out the door for the last time. Good old 6F in Washington Heights is the complete opposite of the new place in Brooklyn. I'm comfortable in these old, concrete-walled apartments with paint-globbed moldings and cracked plaster and mismatched bathroom tiles. And I'm a little uncomfortable in gut-renovated white boxes with 90° corners and dishwashers and fancy amenities. I know how to live in old spaces, but I'm not sure how to live in new ones. It's going to be a weird adjustment.
I'll miss this place. Goodbye, Bennett Avenue.