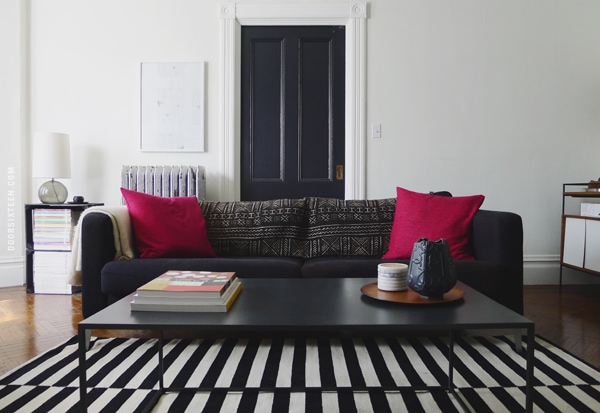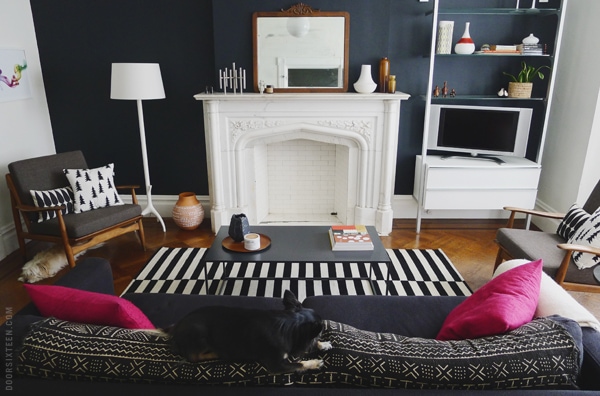 I'm pretty happy with how the living room at the house is looking right now, so I thought I'd put down the iPhone, pick up a real camera, and take a few photos.
Bruno went through a phase (and by "phase" I mean the first nine years of his life) where he pretty much regarded any kind of floor covering as a giant wee-wee pad, so rugs have mostly been something I fantasize about for a long time. Something happened this past year, though—I'm not sure what (his brain is probably the size of a walnut, so I doubt he knows either), but when I decided to take a chance and put my favorite rug down in the apartment Bruno didn't pee on it. Not the first day, not the second day, not ever. Good boy!
I've been wanting the Stockholm Rand rug from IKEA for years now. Every time I see it come up on a blog or in an interiors magazine, my heart jumps a little. I decided that I'd buy it maybe make Bruno wear a diaper. The only thing is, though, that this rug is one elusive little sucker. I can't even tell you the number of times I obsessively checked the websites for the Paramus, Elizabeth and Red Hook IKEAs hoping to find it in stock somewere.
Alas, it was not to be—until a few weeks ago. The Red Hook IKEA got about a dozen in stock, so Evan and I hustled over there on our way up to the house one night. He ran in with 10 minutes to spare until closing while I stayed in the car with the dogs, and the rug was ours.
It totally makes the living room. (I mean aside from the fireplace.)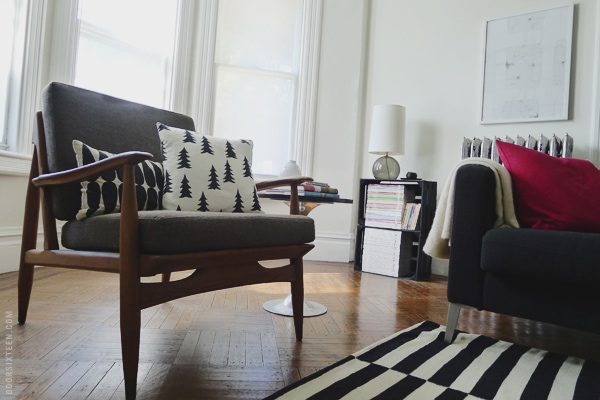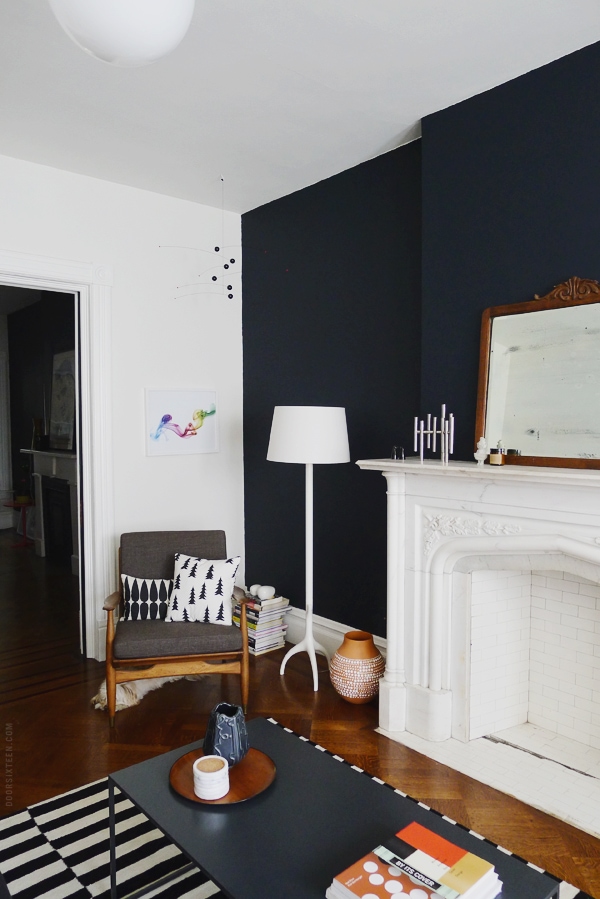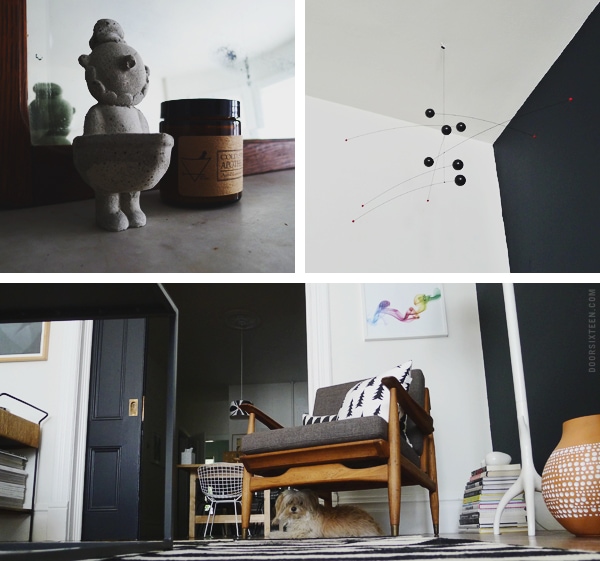 See that good little boy under the chair?