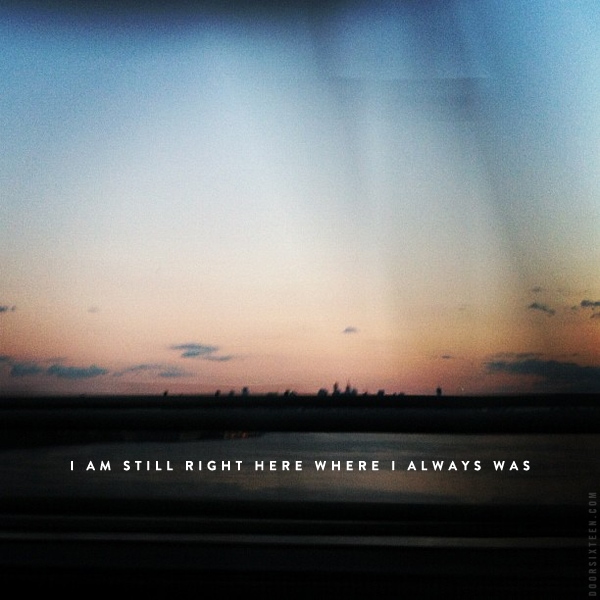 If you've been reading this blog for a while, you might have noticed that the setting for just about all of my posts is either Newburgh or New York City. There are never posts about, say, a summer vacation in Paris or even a long weekend in San Francisco. Yes, Evan and I did go to a friend's wedding in Arizona three years ago, but aside from that—I am still right here, where I always was.
I was born about 100 miles north of NYC, and in the 37 years since, I've moved up and down that 100 mile span and haven't really looked beyond. I did spend some time (about 6 months total) in Los Angeles in my early 20s while in the throes of a long-distance relationship, but New York—specifically the lower and mid-Hudson Valley region into NYC—has always been home.
Maybe it's because my mother is an immigrant or because my father is a born and bred New Yorker, but I've just always had this sense that I'm supposed to be here. Like New York was chosen for me. I love New York so much. It's hard for me to describe how emotional this city makes me, though this clip spells it out pretty well. I took the photo at the top of this post over the weekend when we were driving down from Newburgh. Every time I see that skyline, I get misty-eyed. Every single time. I don't remember who said it (maybe Woody Allen), but I've heard that New York is a place that makes people nostalgic for the present. That's so, so true.
The other thing about New York City is that because there's always so much going on here and because the population is incredibly diverse, it's easy to start to feel like you're living in a microcosm of the entire world. In a single afternoon you can have interactions with people from a dozen different cultures all over the planet. You can walk 10 blocks from a midtown office building and be in a grassy oasis at Central Park. Hop on a subway, and in under an hour you're at Coney Island looking at the Atlantic Ocean. I think having so much here can tend to tamp down what might otherwise be a natural wanderlust. You get comfortable. New York is safe. This city makes sense.
I didn't travel much growing up. I've never really talked to my parents about this, but I can only assume it was because of money—they were both artists, and there were a lot of us kids between the two of them. I don't know how it would have been possible! So we didn't go to Disney World or Hawaii or whatever it was other kids in school were doing during their vacations. The summer before I turned 9, though, I went to Sweden with my mother. Just the two of us! We stayed with my aunt and uncle and spent time with my grandmother, who was still living in the tiny Stockholm apartment my mother grew up in. Even though that trip was almost 30 years ago, I remember it so vividly—to the point that I can still recall a pair of lace-up canvas shoes my mother bought me while we were there, and how the cobblestone streets felt through their soles. I remember going to see Ronja Rövardotter in the movie theater, and somehow understanding enough for it to not matter that there of course weren't any English subtitles. The popcorn came in a cone with Mickey Mouse (excuse me, I mean Musse Pigg) on it.
And that was kind of the end of the idea of traveling for pleasure for me. Between work and school and more work and no money and more work and work and work and general exhaustion and eventually illness, I developed a weird kind of fear of being away from home. I don't know how to drive (I've never driven, in fact—I'm terrified of that, too), so I don't have that instinct to just get up and go. The prospect of planning a trip is fraught with anxieties over having to make decisions based on things I know nothing about. It's totally overwhelming. I start thinking about getting lost. About being robbed. About not understanding signs. About becoming so caught up in fear that I'm unable to ask for help. I run through all of these possibilities in my head, and then conclude that I'd be happier just hanging out in New York. So I stay put.
The funny thing is, I've always kind of thought of myself as being a "worldly" person. I'm interested in art and design and music and books and movies from all over the world, and I've never shied away from meeting people from all different backgrounds. I certainly didn't grow up in a household where nationalism was encouraged, either. By all rights, I should be a world traveler. I should have that wanderlust. I guess it's just a lifetime of fear and procrastination that's suppressed those impulses.
I'm about to take a major step in a week and half, though: I'm getting on a plane (uncharacteristically, I'm not afraid of flying!) by myself and going to London for 8 days. I'm going to visit a very good friend of mine. He's a born Londoner who's traveled all over the world and lived on two continents—really the opposite of me in that regard! I intentionally haven't made any plans in advance because I know that will only cause me to feel anxious, so I'm just going to let the trip happen. I'll figure it out as I go.
I've got a renewed passport, a suitcase with wheels and a travel-sized bottle of hairspray, so I'm pretty much ready to go. I'm excited! I'm still nervous about getting lost and being eaten by rabid British squirrels, but deep down I know everything will be fine. Let's do this thing, world.