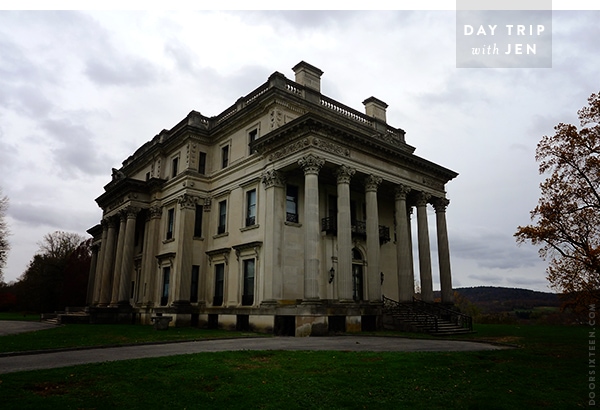 Having been forced to leave Brooklyn because of Sandy (and feeling more than a bit useless as a result—I am eager to get back and help my community there), I've been effectively Newburgh-bound for the past week. My friend Jen from the lovely blog Honey Kennedy is here with me, as her long-planned vacation in NYC was completely upended by the storm. We decided to get ourselves out of the house for a bit and take a drive north up to my hometown, Rhinebeck.
We drove up on the east side of the Hudson River and stopped off at the Vanderbilt Mansion in Hyde Park along the way. The estate is open to the public, and even though I've been there many times in my life (admittedly most of them prior to age 13—that's just how it is when you grow up in the Hudson Valley), I've never really taken it all in through adult (am I an adult?) eyes. So beautiful.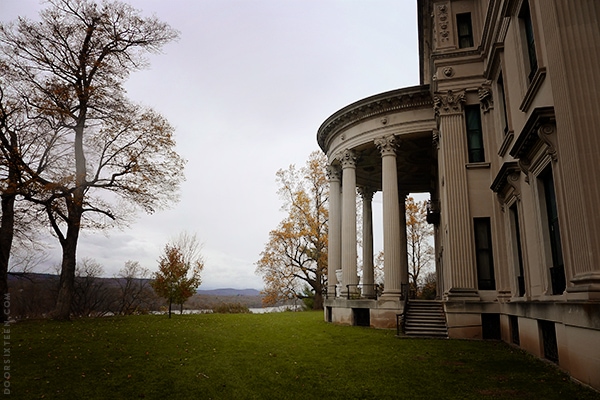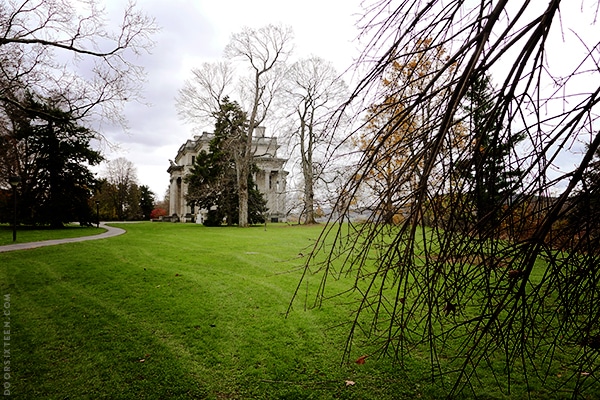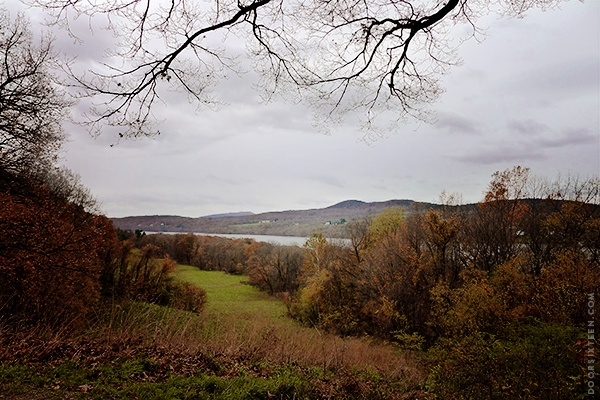 We got to Rhinebeck in the late afternoon. The skies had turned gray and drizzly, my favorite kind of light. Our fall foliage season seems to be dragging on for longer than usual this year, and there are still plenty of red, orange and yellow leaves hanging around. As much as I detested Rhinebeck as a teenager (and as much as I am grateful to live in cities with far greater diversity as an adult), it is nice to go back there every now and then. It's sort of like a storybook idea of a small town, with block after block of perfectly-maintained houses built in the 1800s, slate sidewalks, smoke shop Indians, and tiny restaurants that close when the sun goes down.
Even though I've now lived away from Rhinebeck longer than I lived there, it's still the only place where I don't need to rely on my shoddy (non-)sense of direction. I know the roads of the village like the back of my hand. It feels like home. It's hard for me to admit that. I guess I have a few places that feel like home to me.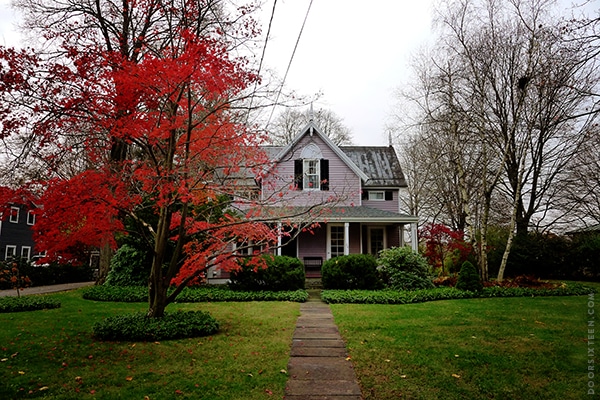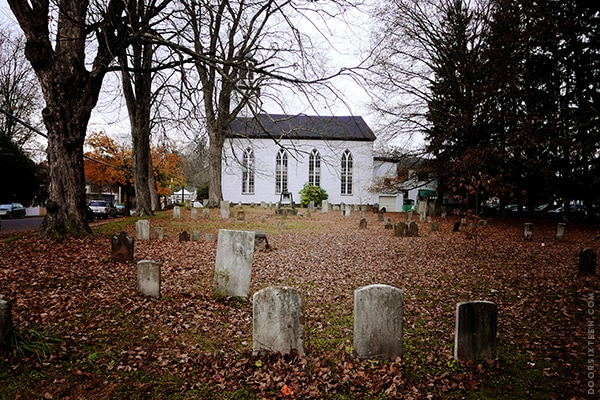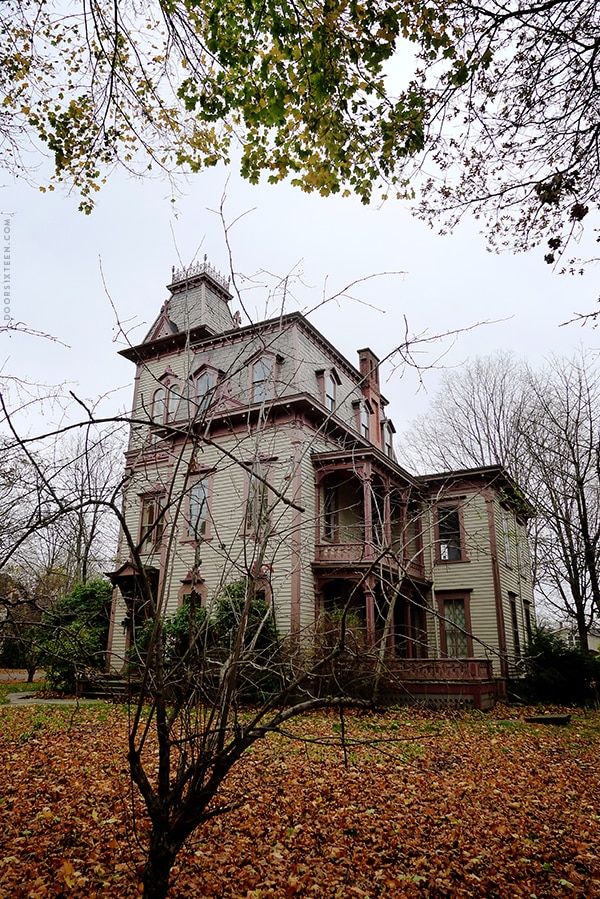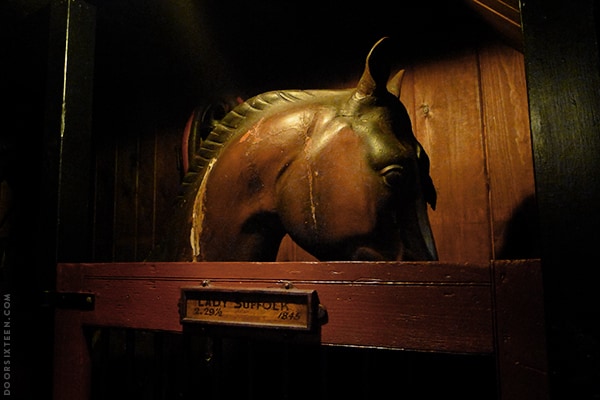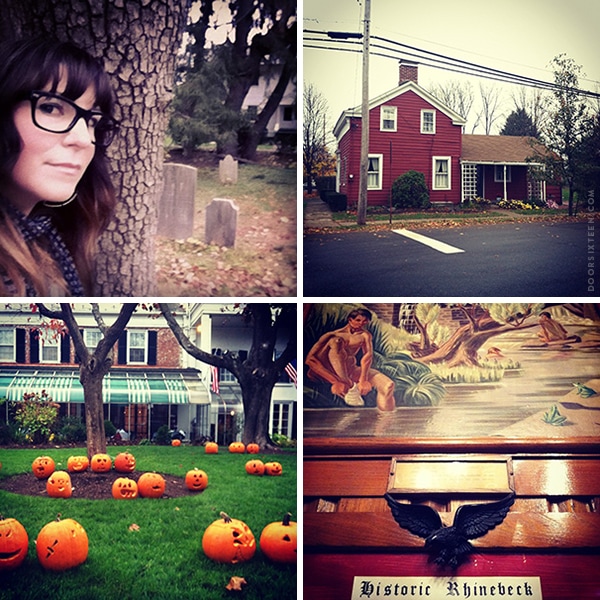 A dusty purple house on South Street, my favorite cemetery, the Johnson's old house on South Parsonage, Foster's Coach House Tavern (I had French fries and red wine)…and a few Instagrams, too. I lived in that little red house until I was 17 and left for college. Every time I go back to Rhinebeck I'm happy to see it's still red.
I dunno. I guess it's just a thing with most people's hometowns, right? They seem so much nicer after you leave.