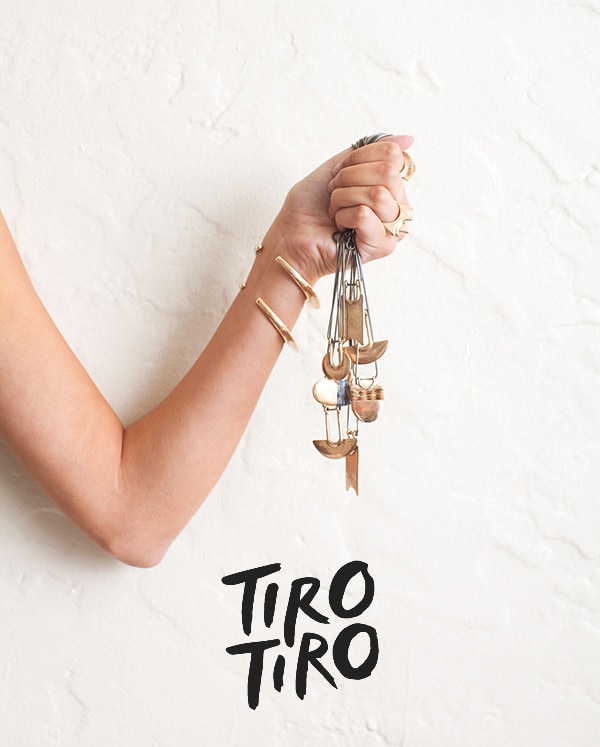 Under the name Stone & Honey, Teresa Robinson has been one of my favorite jewelry designers for several years now. I own her earrings, necklaces, rings…they're part of my daily uniform, and my family and friends know that anything from Stone & Honey is a safe bet if they're buying me a gift. I'm going to have to pass the word around to them that Teresa is now working under a new name which reflects the evolution of her jewelry designs: Tiro Tiro.
To celebrate the launch of Teresa's latest collection, Forma Nueva, the birth of Tiro Tiro and the almost-arrival of fall (it's September, so as far as I'm concerned summer is OVER), I'm hosting an amazing giveaway: $200 to spend on anything you'd like from Tiro Tiro!
Here's how to enter:
✚ Visit Tiro Tiro and pick out a few of your favorite things.
✚ Leave a comment here letting me know what they are!
Here's how to get two extra entries:
✚ Like Tiro Tiro and Door Sixteen on Facebook.*
✚ Follow Tiro Tiro and Door Sixteen on Twitter.*
* If you already liked/followed either of us, that's fine. Just let me know in your comment so I can count your extra entries!
The deadline for entries is Tuesday, September 10th at 11:00 PM, EST. THIS GIVEAWAY IS NOW CLOSED. I'll announce the winner here and on Twitter tomorrow. The winner will also be notified by email. Thanks to everyone who entered!
UPDATE: The winner of the Tiro Tiro giveaway is Lynn from Satsuma Press! Congratulations, Lynn.
Bonus discount!
✚ Tiro Tiro is offering a 15% discount on anything in the shop between now and September 15th. Use the code IHEARTTIROTIRO at checkout!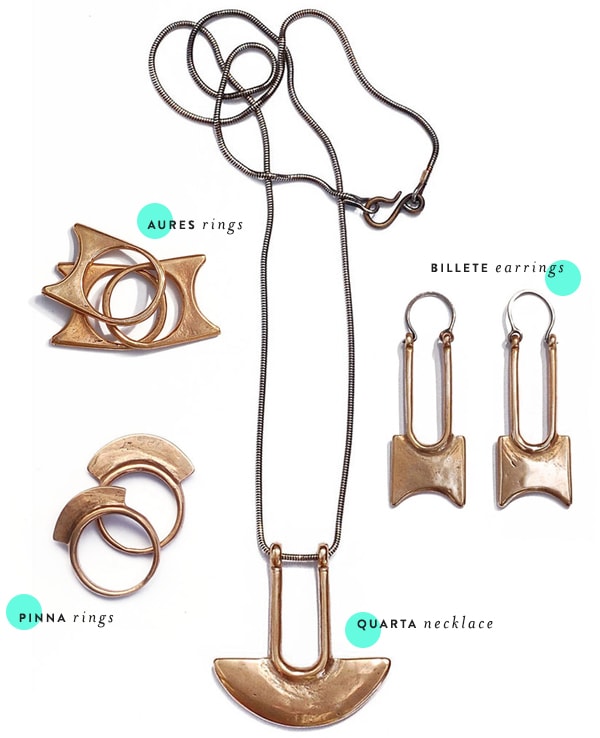 My favorites from the Forma Nueva collection:
Aures rings // Billete earrings // Quarta necklace // Pinna rings