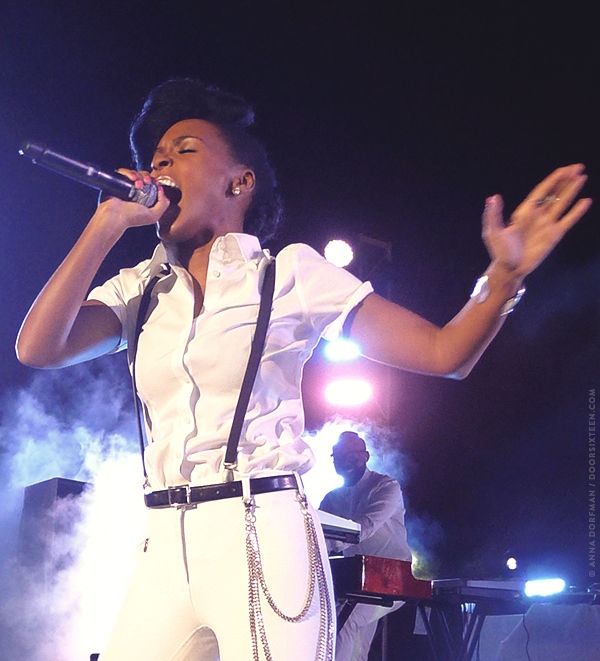 About three and a half years ago, Janelle Monáe came into my life. I fell hard for her right when she was just starting to get widespread attention, and it's been amazing to see everything that's happened with her career since then. I was lucky enough to see her perform live in 2011 when she toured with Bruno Mars, and since then I've been waiting (im)patiently for a new album and another chance to see her come alive on stage. I was crushed when her tour dates were finally announced and I realized I'd be out of town when she's at the Apollo Theater in October.
BUT THEN…I was poking around on Facebook on Saturday morning, and I saw something on her official page about sending an email for a chance to see her perform on Monday night in NYC at a private launch party for her new double album, The Electric Lady. I figured there was no chance, but I send the email anyway and got on with my day. Eleven hours later, I got a reply to my email letting me know I was on the list for the event — location to be disclosed Monday afternoon! WOO-HOO + YAY!!!
The party (sponsored by Target, who are clearly very invested in JM, having floated a pirate ship around the Hudson all day while broadcasting the album over the airwaves) was held at Pier 84, in pretty much ideal weather for outdoor concert-going. The stage was T-shaped with no barrier whatsoever, and because the event was so small compared to a full venue show, I was able to stand all the way up in front in the best possible spot. I kind of couldn't believe it was happening even before she came on stage.
Here is where I think photos should take over for a bit…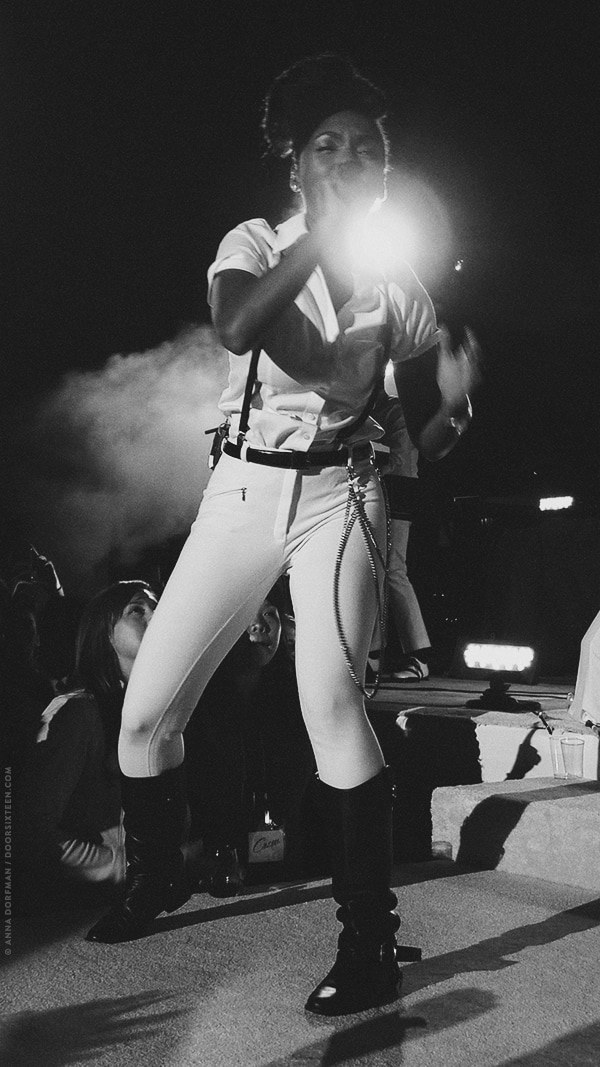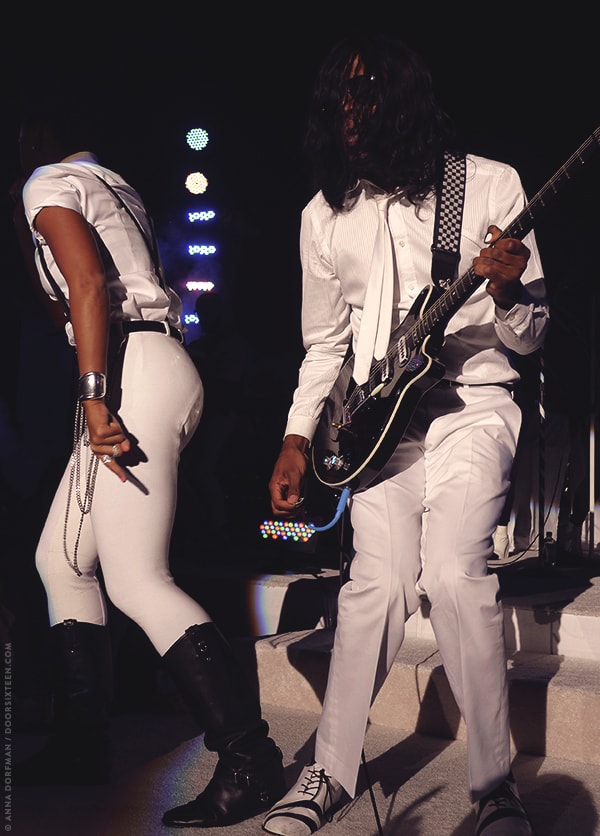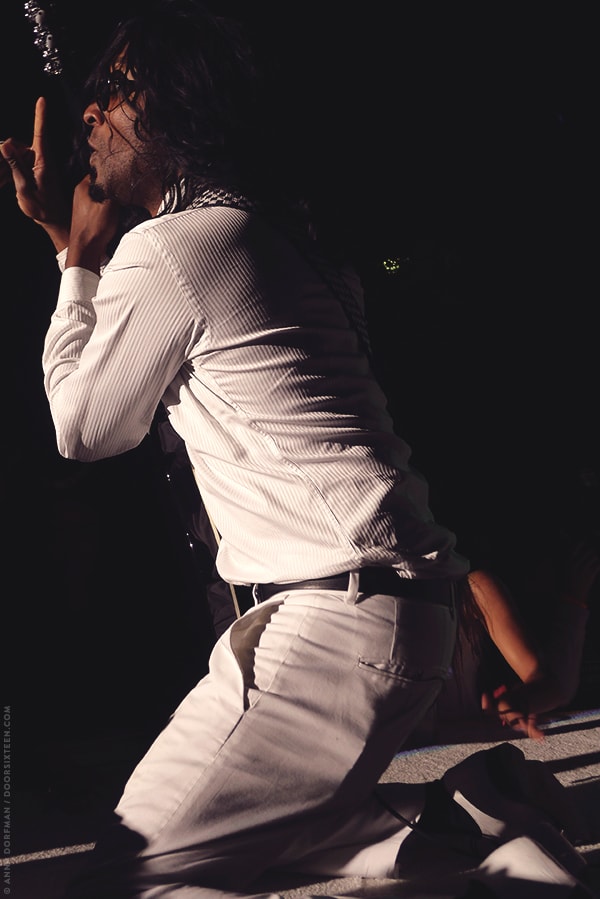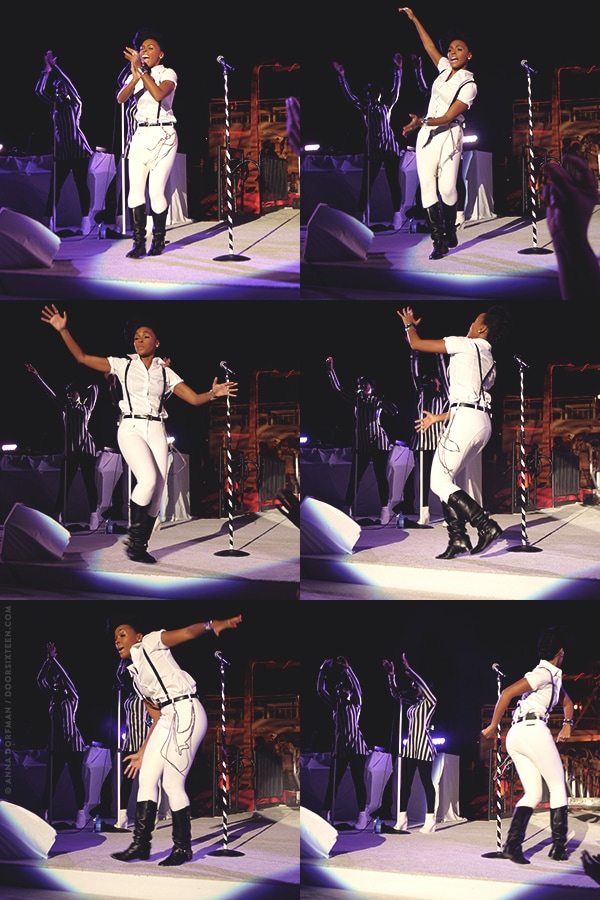 I don't know how else to say it: Janelle Monáe is PHENOMENAL on stage. So full of energy and passion and true artistry — and that goes for the rest of her band, too. She OWNS the stage. Everyone at the show was having the most amazing time; singing, dancing, yelling, clapping and pounding the stage. It was one big huge party! I know it's a cliche to say that someone's energy is infectious, but Janelle's really is. I defy anyone to watch her perform and not want to dance like a little old earthquake. She is IT. There is no one else in popular music right now who is doing anything like this — she's like a futuristic hybrid of James Brown, Michael Jackson, Prince and Judy Garland. UN. REAL.
A few hours before the show, she recorded a performance to air later that night on David Letterman's show. Let's take a look, yes?
YES. YES. YES. The audience loved her, Dave loved her, that desk loved her. Why the whole world isn't talking about this performance (or, for that matter, why we don't see Janelle on shows like MTV's VMAs) is really beyond me. We should all be hanging flags out of our windows professing our love for The Electric Lady.
Speaking of The Electric Lady, you've gotta get this album. It was officially released yesterday, and I doubt I'll be listening to anything else for quite a while. It is SO GOOD. There aren't enough superlatives — it's the best new album I've heard in years. Like Metropolis and The ArchAndroid, The Electric Lady follows the story of android Cindi Mayweather in a continuation of a 7-part concept series. Beyond being a incredible listen, it's also smart and deep. (Also: PRINCE.)
Let's look at some more pictures…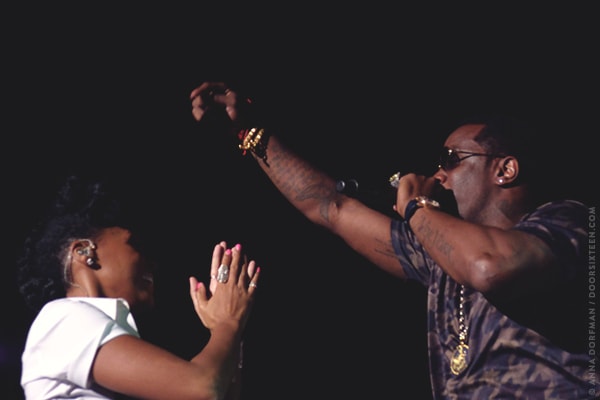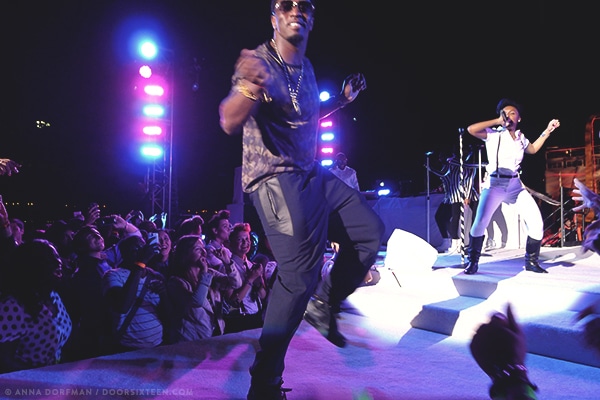 Yes, that's Diddy, whose Bad Boy label has played a huge role in allowing Janelle to get the exposure she deserves while still maintaining full control over her career and musical output. In his introduction before she came out on stage, Diddy (like Letterman) gave a nod to James Brown by referring to Janelle as "The Hardest Working Woman in Show Business" — and I can't disagree with that title. She is giving it ALL.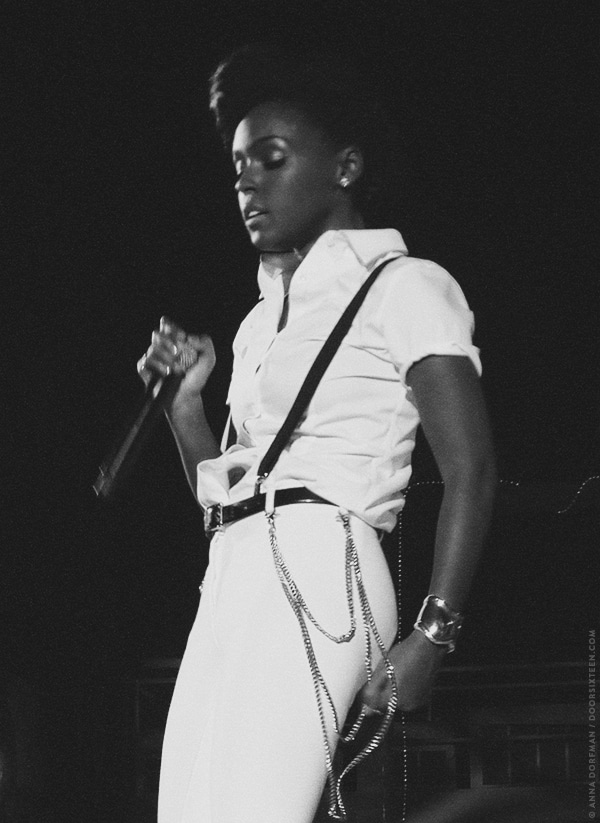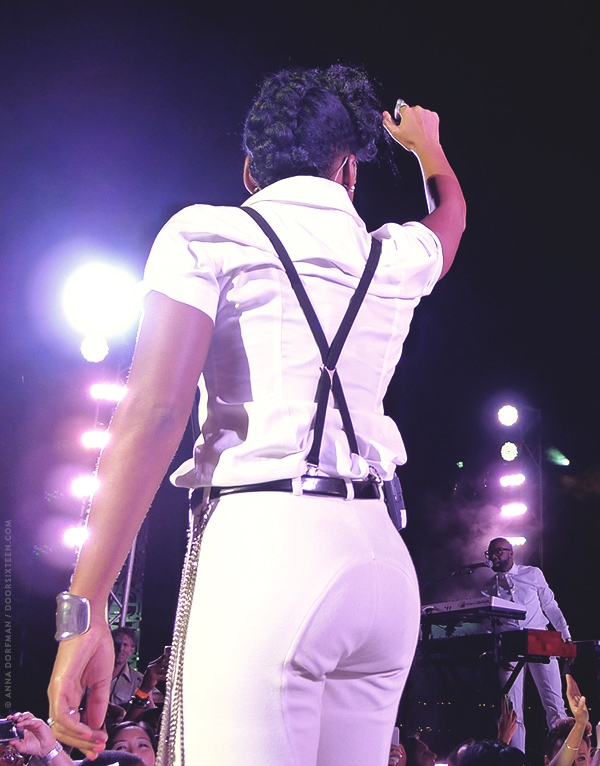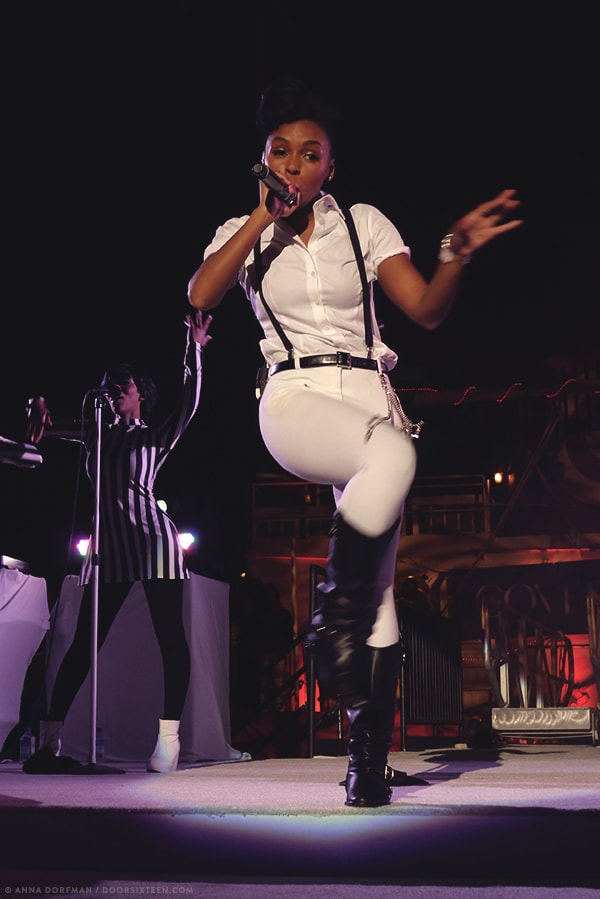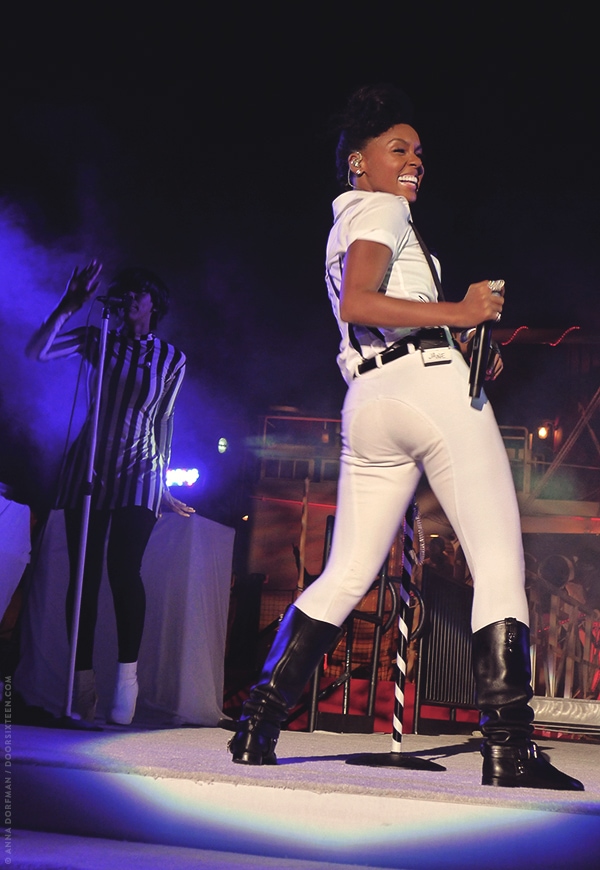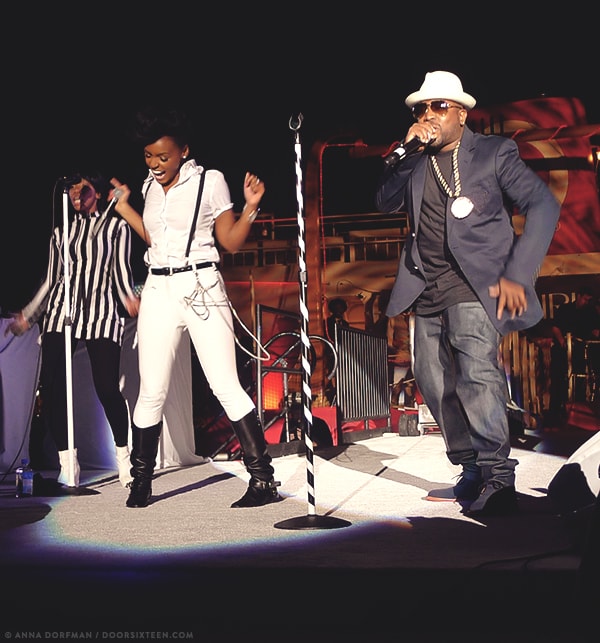 Big Boi was there too — he sang the praises of his little sister and performed "Tightrope" and "Come Alive," which as usual turned into a huge party to close out the night. The Wondaland family, the entire band, backstage celebrities and a pack of android-alikes danced like crazy on stage while Janelle crowd-surfed. So good.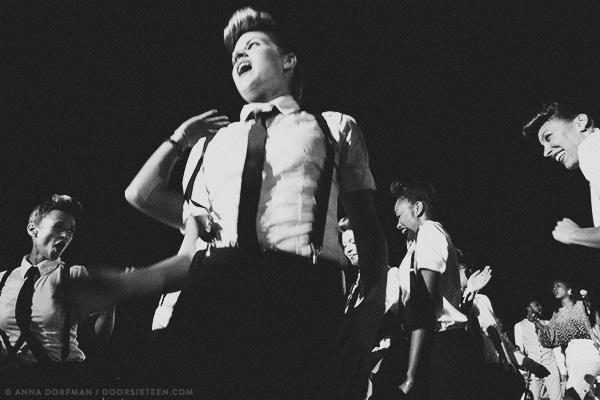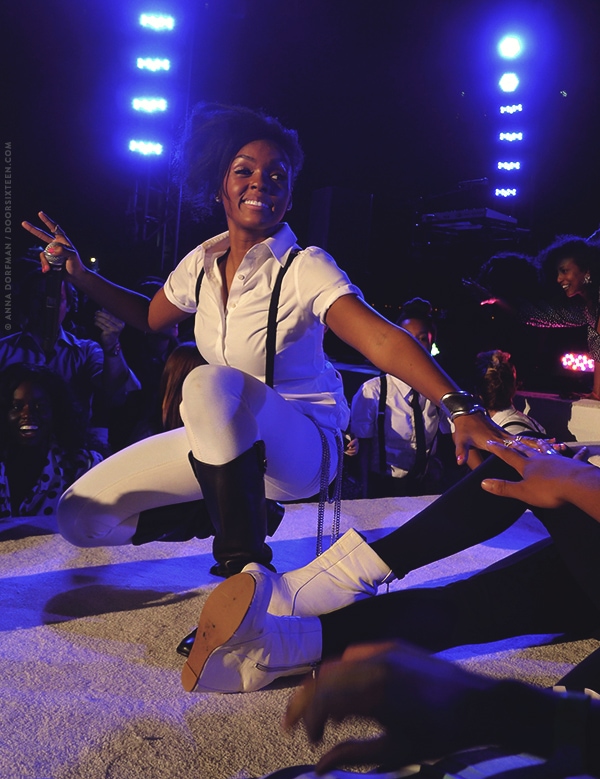 (Just in case you needed more convincing…)