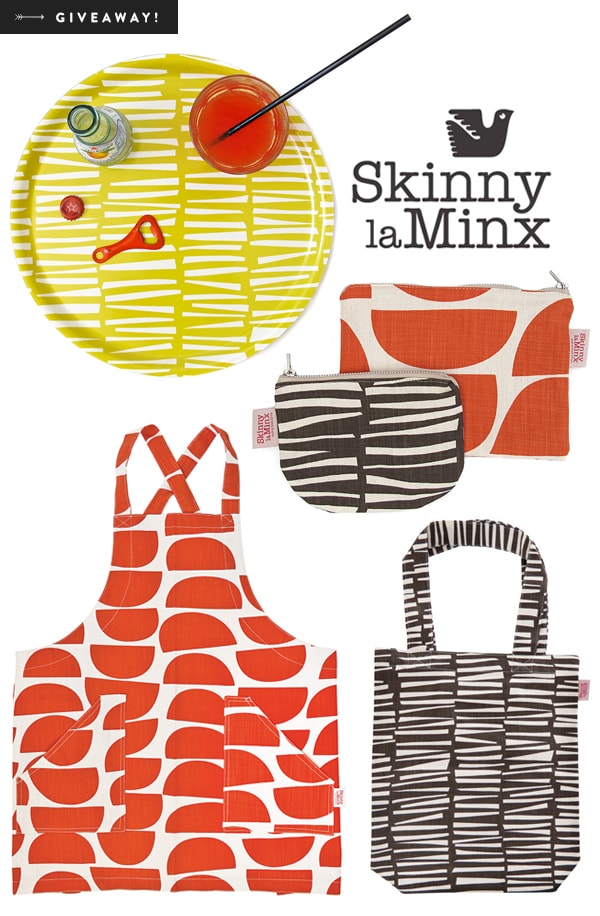 I've been a fan of South Africa-based textile designer Heather Moore's work as Skinny laMinx for YEARS. Her storefront in Cape Town and her online Etsy shop are home to an amazing collection of her bold, graphic illustrations printed on everything from cushions to children's clothes to prints and cards to fabric by the yard. She even sells textile scraps for all sorts of uses!
Heather's latest Skinny laMinx lookbook for 2013/2014 is sooooooo up my alley, and my favorite pieces are from the Afro-Scandi line: Oranges and ochres and browns and grays, an organic meeting of the Northern and Southern Hemispheres. To celebrate the new collection, Heather has generously offered a $100 gift card to spend in the Skinny laMinx Etsy shop!
Here's how to enter:
✚ Visit the Skinny laMinx Etsy shop and the 2013/2014 Lookbook.
✚ Pick out a few of your favorite things.
✚ Leave a comment here letting us know what they are!
The deadline for entries is Friday, November 29th at 11:00 PM, EST. THIS GIVEAWAY IS NOW CLOSED. I'll announce the winner here and on Twitter tomorrow. The winner will also be notified by email. Thanks to everyone who entered!