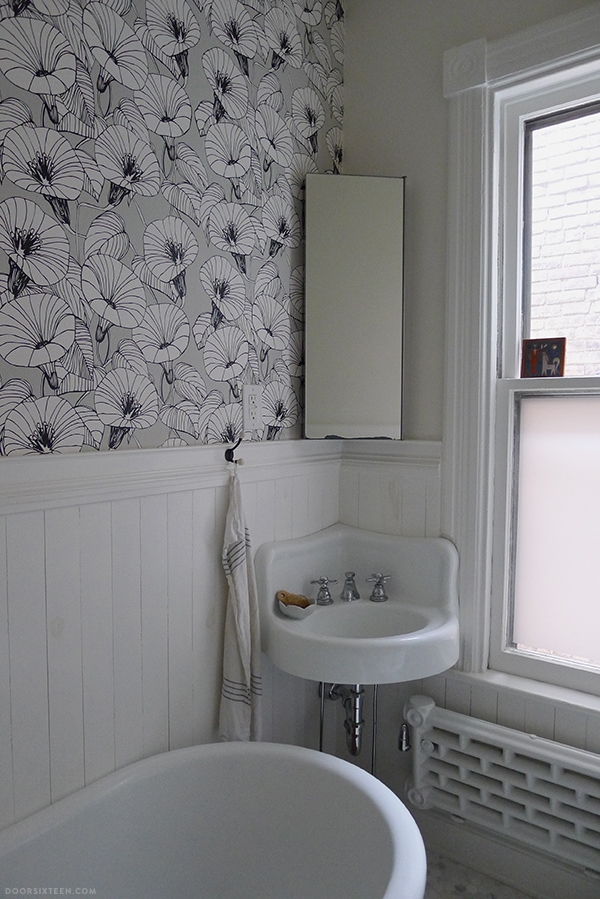 Something happened with the light this weekend. Despite the three feet of snow still piled up along the side streets in the City of Newburgh, it suddenly feels like spring is coming. The weather was beautiful yesterday, and the daylight pouring into the second floor of our house made want to do nothing but wander from room to room.
I don't really take many pictures of the house anymore unless I'm working on a specific project, but after eight years, those projects are fewer and farther between—especially since the remaining ones are expensive and daunting, but not necessarily interesting to look at (like replacing our exterior window casings or buying a new boiler…snore + $$$ = no fun). I still love my house, though, and it still makes me happy to share it. So maybe it's OK to just take some pictures without them being about a renovation project!
Here's a walk through the oft-neglected second floor of the house, taken while admiring the almost-spring light.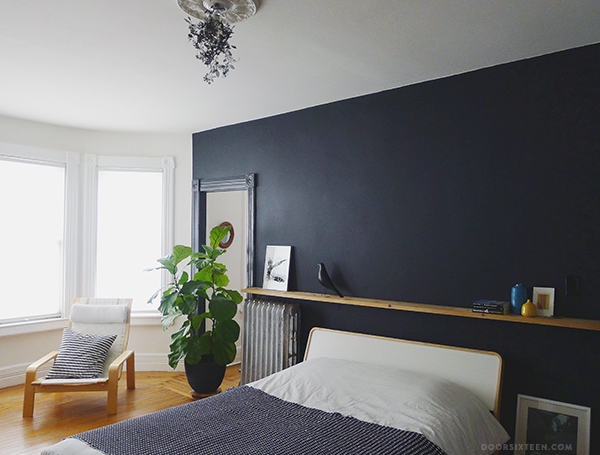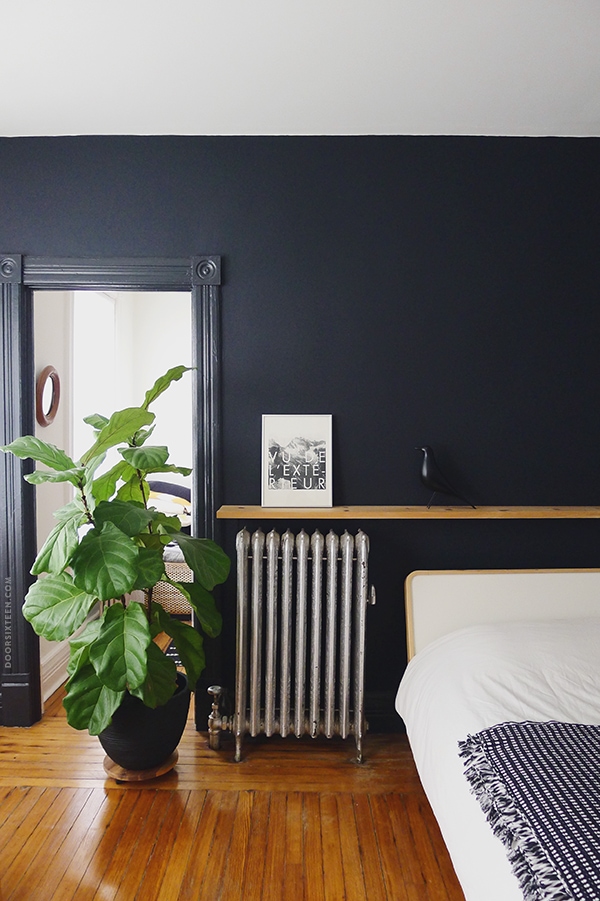 My fiddle-leaf fig tree is still alive! Miracles. The print is from Fieldguided—I bought it ages ago but just got around to framing it last month.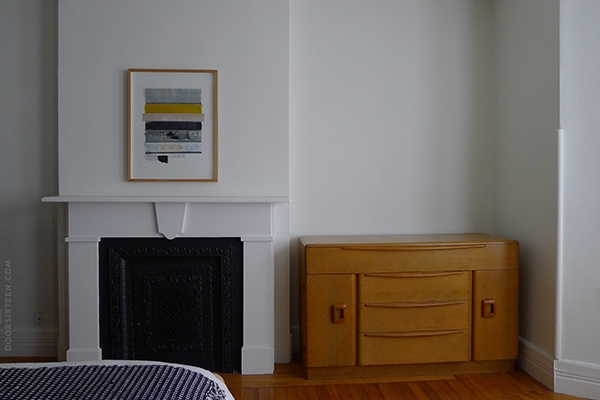 Ah, it's the rarely-seen east wall of the bedroom! I'm still unsure about the Heywood-Wakefield dresser. HAH. I've been thinking about either painting it (don't bother with the hate mail, H-W protectionists, I already know) or getting rid of it since pretty much the day I bought it, but it's kind of grown on me? I don't know. It's not hurting anyone, so it can stay for now. I promise not to paint it. Really. It is an amazingly well-built piece of furniture, I'll say that much.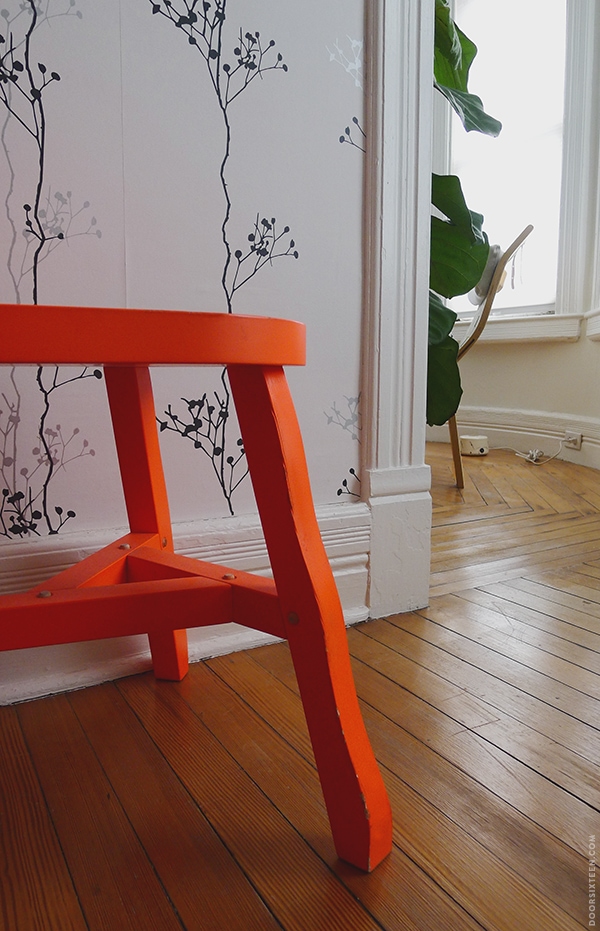 I love you, Tom Dixon Offcut Bench. This is one of the best things I've ever bought. It really needs to be seen in person to be appreciated—the fluorescent orange is nearly blinding. I got a good deal on it because it was a floor model and it's a little banged-up.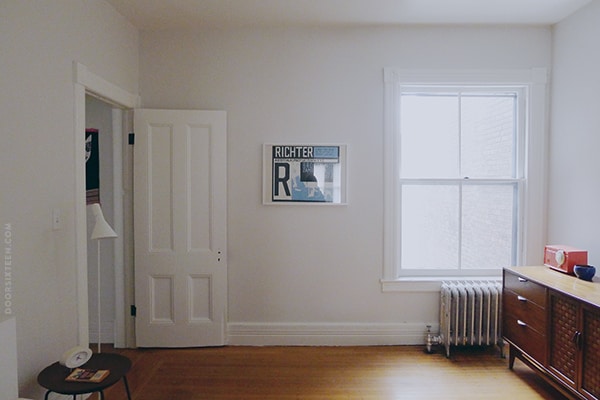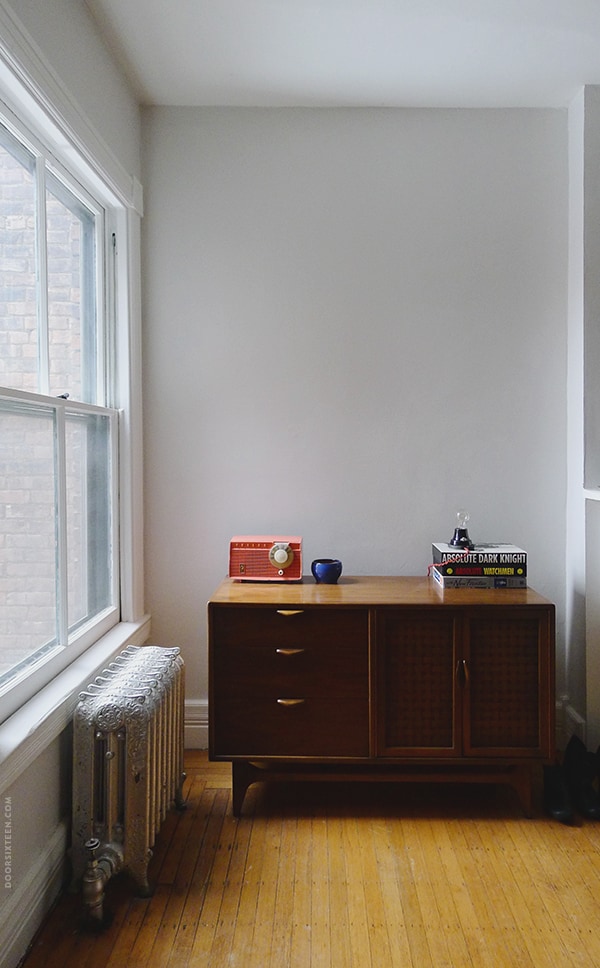 The guest bedroom gets such nice light. It's in the middle of the house, directly above the dining room. It's a little shadowy, but the sun that comes in the huge window is beautifully filtered. It's such a nice place to be. I wish we had more guests. (Sadface.)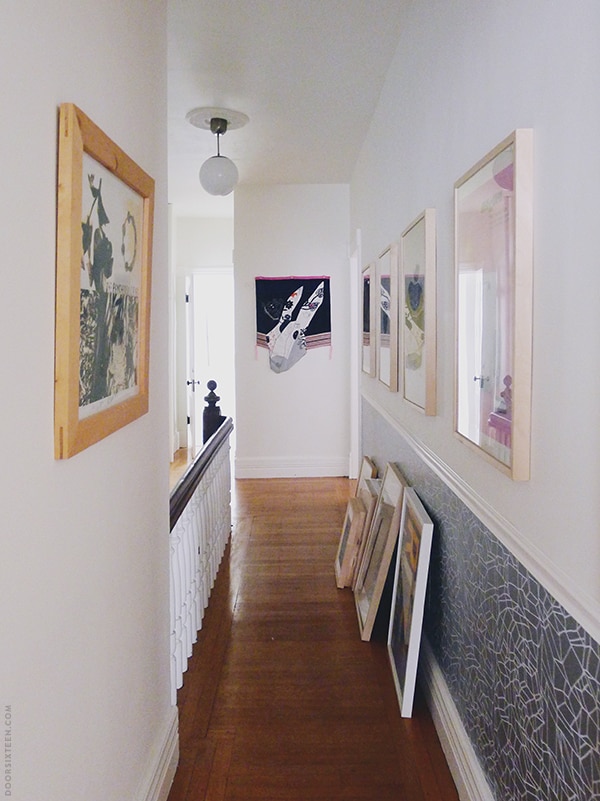 Frames. Everywhere. Always. I've been making a big effort lately to get artwork I've collected over the years out of storage and into frames, and, hopefully, onto the wall. It never ends! One of these days I need to sit down and make a master list of frame sizes, what I want matted, and what I can frame myself versus having to send to a shop. It's overwhelming.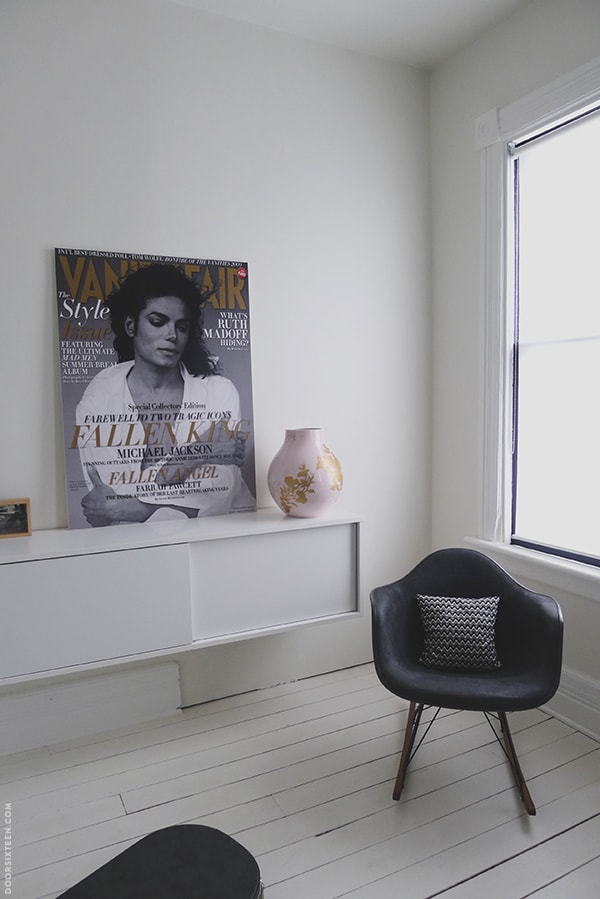 And finally, the studio. I never get tired of this white floor—it's the best room. It looks bright and clean even at midnight, and even when there are guitars and amps and cables all over the place. Yes, that section of molding is still missing. And yes, that's OK—it's good enough.