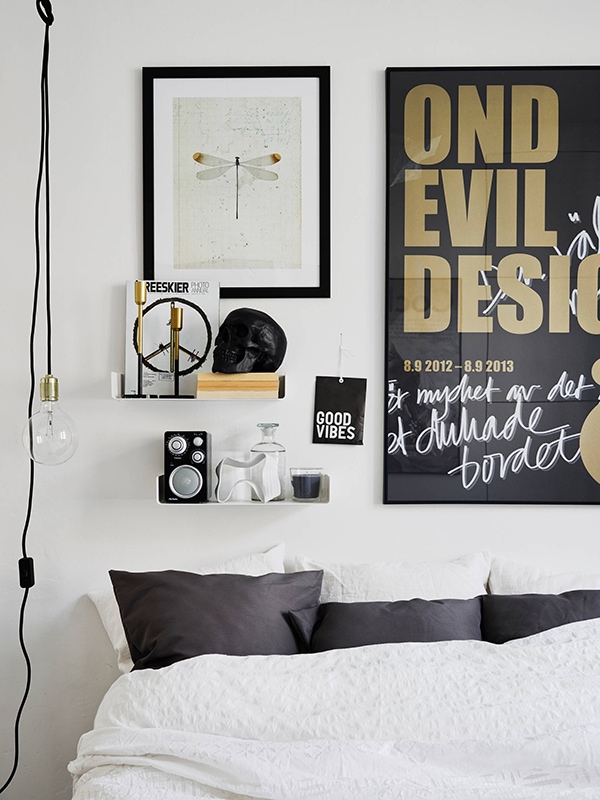 Yeah, I could live there is an occasional D16 feature wherein I post pictures of homes I want to break into, kick out the inhabitants and move in. Today we're spying on real estate firm Stadshem's listing photos (oh, those Swedes and their awesomely stylish real estate listings…) of an already-sold apartment in Gothenburg. I spotted the apartment on Stadshem's excellent Instagram last month and have probably looked at the photos at least once a day since thing. Pining. Longing.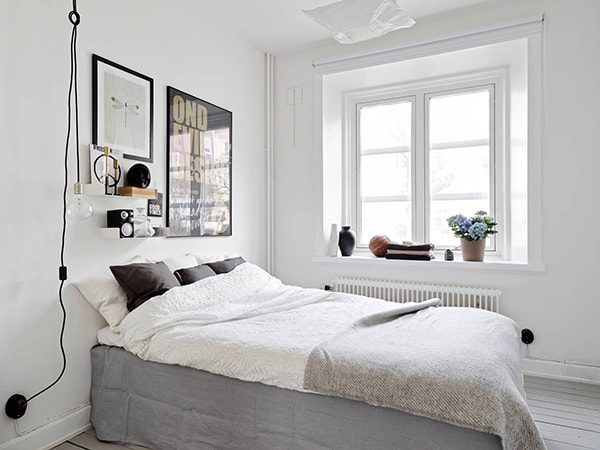 The bedroom is the least remarkable room in the apartment, I guess, but it's perfect. That gray linen bed skirt! And the hanging bulb next to the bed, too. I like seeing how people deal with not always being able to hardwire sconces or ceiling lights. Bonus points for the above-bed skull, and extra bonus points for it being a black skull.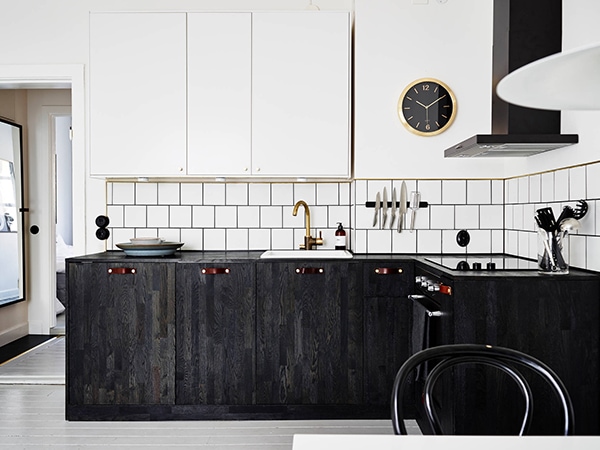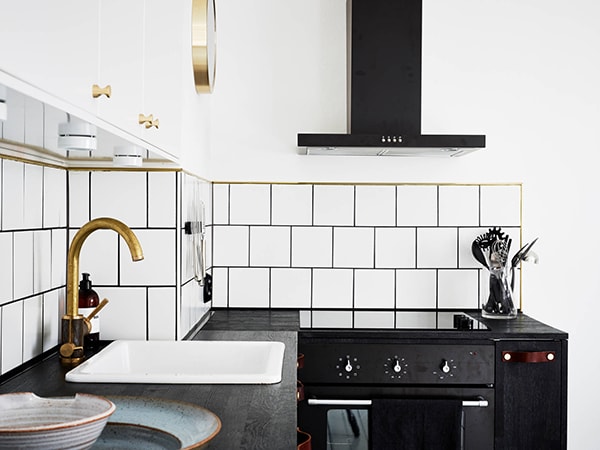 OK. OK. OK. Scroll up, scroll down…KITCHEN. I could've just made this post about the kitchen, because I would be totally happy curling up next to those cabinets and just making a home right there. The best thing about these cabinets is that they appear to be homemade—or at least home-refaced. I'm pretty sure they're just clad in pre-fab softwood panels, like the ones Daniel used in his office and kitchen. I think even the countertop is made out of the same material.
By the way, did you know you can stain wood with India ink? I guess that seems pretty obvious, but I never thought of it before until I saw someone stain their butcherblock countertops black. Amazing! The pulls look like they're made out of simple strips of leather fastened with brass-head bolts. So smart.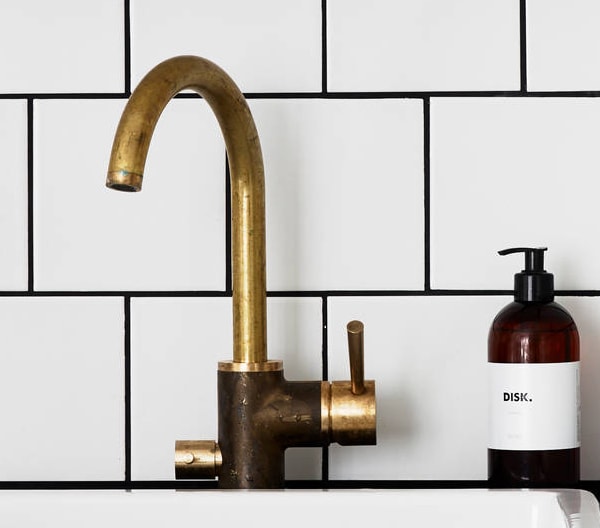 Forget the apartment, forget the kitchen, I just want to live in the sink so I can look at that FAUCET all day long. I have Googled and Googled, and I can't find a raw brass faucet just like that. Plenty of things like this, but not that. I want that. If anyone has any leads, please share!
EDIT: Thanks to everyone who identified the faucet as being the EVO 184 by Tapwell! You guys are awesome.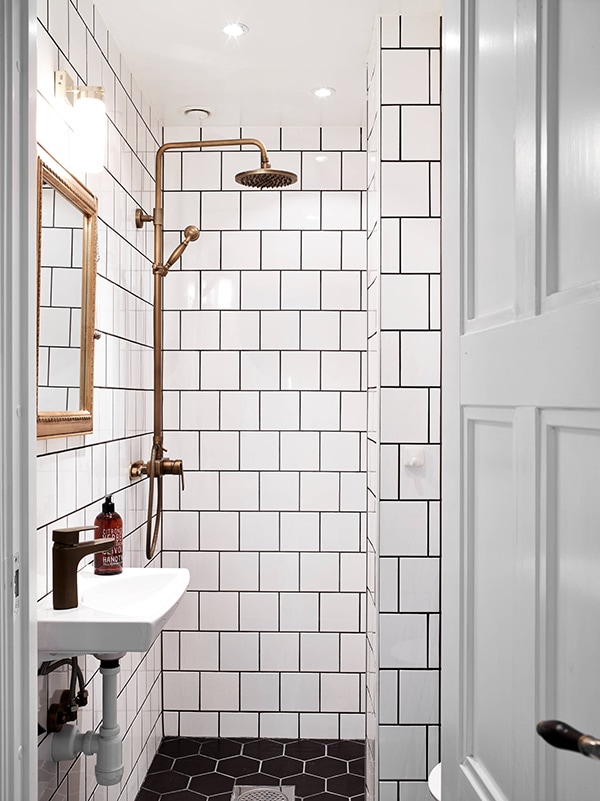 HEART-EYES. I've never really thought much of square white tiles before, but seeing them in a running-bond pattern with dark grout in this bathroom and kitchen puts them in a new light. Maybe it's that large-scale hexagon floor, too. I dig the combo. I could most definitely live there.
All photographs via Stadshem, Gothenburg, Sweden. View more of this home (including the living and dining areas!) here.