I've been supporting Small Business Saturday (that's the day after Black Friday, of course—this year it'll fall on November 29th) for as long as I've known it's a thing, and for many years now I've chosen to do all of my holiday shopping with independent artists, crafters and designers, both locally and online. One of my favorite parts of having a blog is opening up the comments to those independent sellers in my annual D16 handmade posts, and I love promoting my favorite sellers here and on my Etsy page.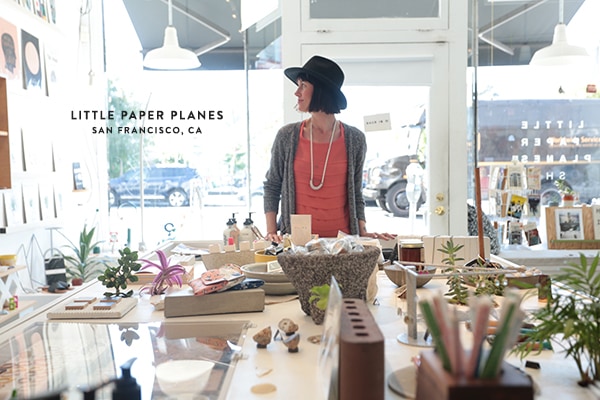 Little Paper Planes, San Francisco
It goes without saying, then, that I love what Etsy is doing this year in conjunction with Small Business Saturday: They're connecting small shop owners with local Etsy sellers to host trunk shows, bringing products from the online realm into the brick & mortar world! This is such a great way for boutiques to draw in people who are curious about discovering things they can't see anywhere else, and of course it's wonderful for bringing local retail visibility to Etsy sellers. Very, very cool. The list of small businesses who have already signed up to host Etsy trunk shows in their shops this year is impressive, and includes a bunch of my favorite folks—including the ones I've pictured here.
I've been asked to help support this movement by promoting the event and encouraging other small business owners to participate in the Etsy trunk shows, and I am more than happy to oblige!
Are you a small business owner?
Would you like to host an Etsy trunk show in your shop on Small Business Saturday? Yes? I thought you might! Participating shops will receive a trunk show kit* that includes bags, promotional materials, presence on Etsy's Small Business Saturday event page, and more.
Here's how to participate:
1. If you haven't already, apply as a member to Etsy Wholesale
2. Connect with a local Etsy seller to showcase their products and host them in your store for a trunk show
3. Complete the trunk show enrollment form, here
4. Start planning your November 29 trunk show
You can learn more about Small Business Saturday and Etsy trunk shows on the Etsy blog! And if you do participate, either as a shop owner or as an Etsy seller, be sure to let me know—I'm looking forward to attending the trunk shows local to me.
*Merchandise is only available to eligible small businesses through 11:59 P.M. ET on 10/24/2014 or while supplies last. Limit one order per business. Subject to Merchandise Terms. See Merchandise Terms at etsy.me/sourcesmallmerchandiseterms.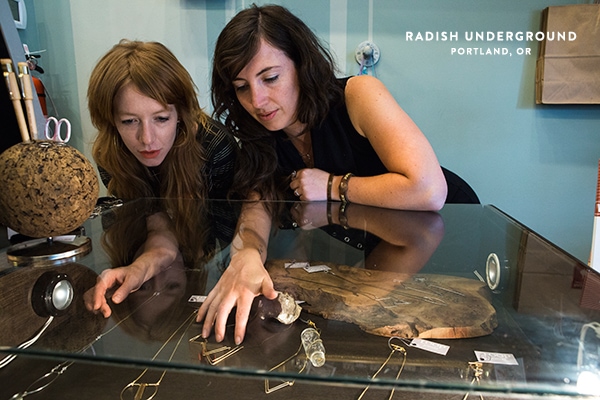 Radish Underground, Portland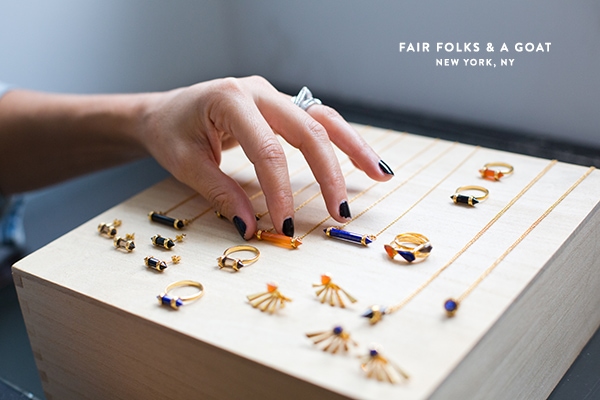 Fair Folks & A Goat, New York City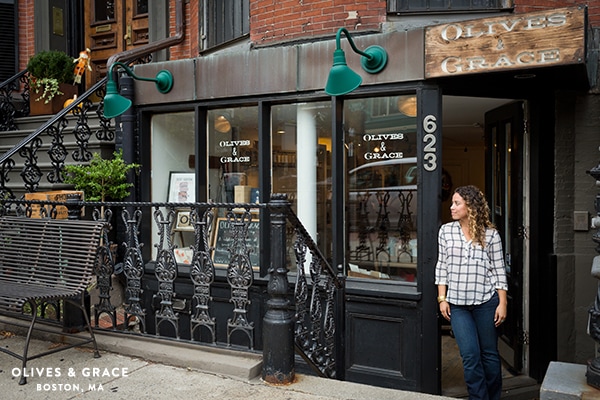 Olives & Grace, Boston
This post was written in partnership with Small Business Saturday and Etsy, but I support this endeavor wholeheartedly, and all words are my own. Yay!