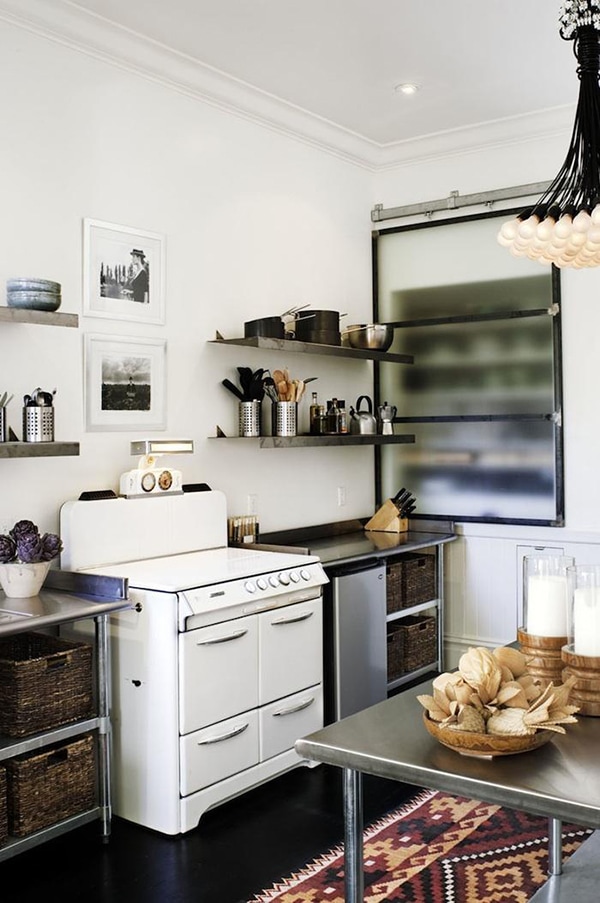 Interior by Antonio Martins / Via Remodelista
HELLO! It's 2015. How about some nice kitchens with vintage rugs in them to start off the new year? I've been on a quest to find the perfect rug for the kitchen at the house for quite a while now, and I keep coming back to these photos—this is exactly what I want. I love the way that worn-in, vintage rugs take the edge off of black and white.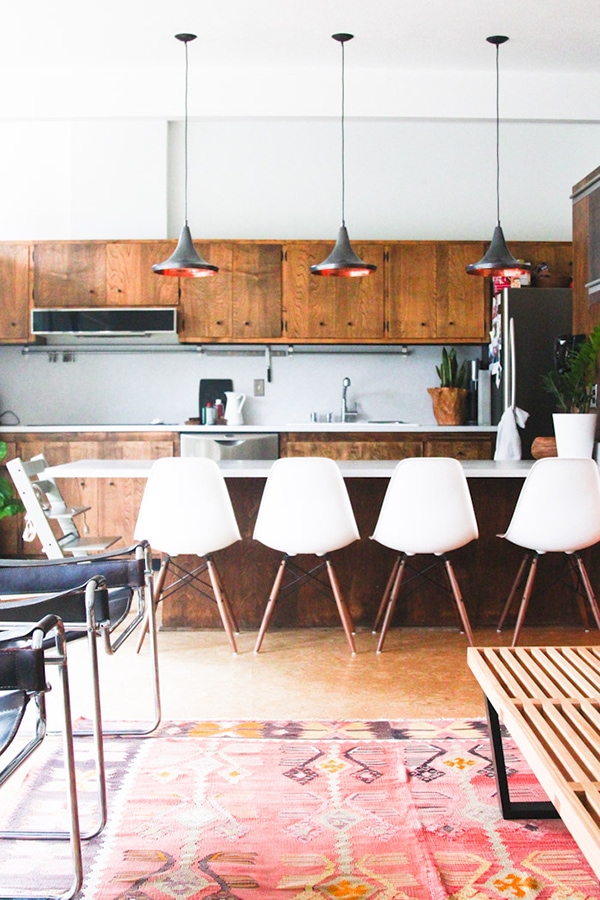 From Hither & Thither
Yeah, technically this rug is in a sitting area next to the kitchen, but the effect is the same. So soft and warm. (That row of Tom Dixon-esque pendants the homeowners bought in Bali ain't too shabby, either. And yeah, I still need a light fixture for the kitchen.)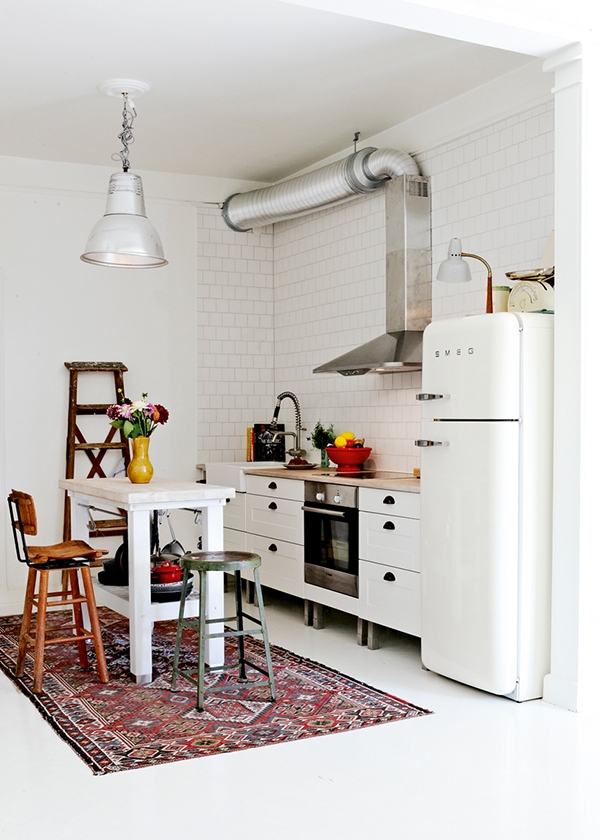 Home of Edin & Lena from Dusty Deco / Photos by Martin Löf for Elle Decoration.
Mmmmhmmm. The glossy white floor, the Smeg fridge, the whitewashed GROLAND island…pretty perfect. That rug makes the room, though.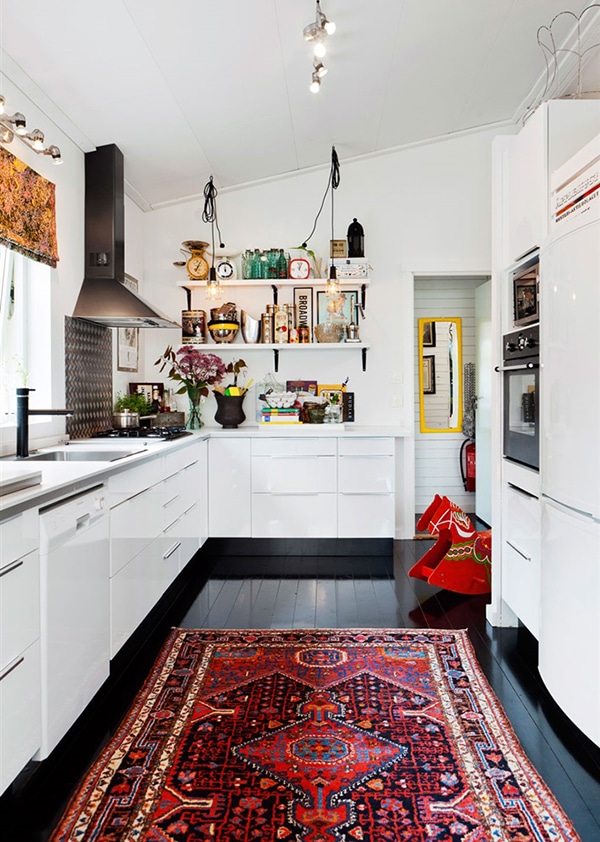 Photos by Karin Foberg for Hus & Hem
I don't know if it's because of the black floor, but I feel like this rug right here would be perfect in my kitchen. The problem is that finding a rug like the ones in this post seems like an exercise in futility, unless you have bucks to spend on a kitchen rug…which is not in the budget right now. Doesn't it seem like you should be able to walk into any junk shop and find an old, beautiful rug that nobody wants just lying around? I keep thinking that's going to happen, but it's not happening.