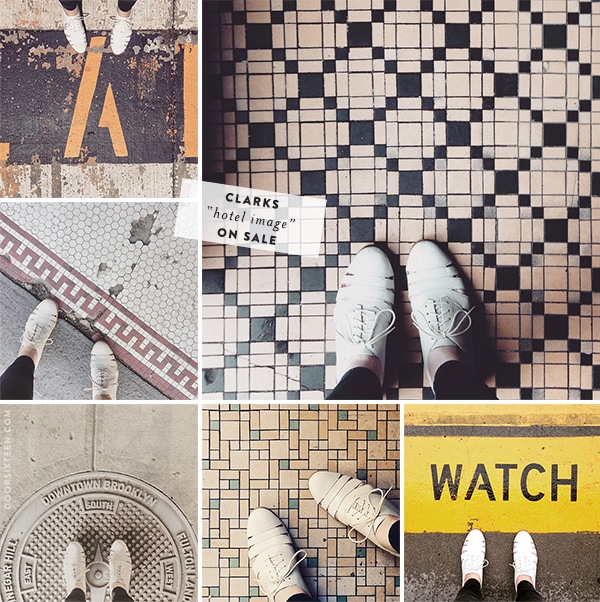 Just a quick PSA: I noticed last night that my new favorite shoes (see post from last month), Clarks "Hotel Image" in Cotton, are on sale right now for a pretty sizable discount—$80, down from $130. Light Tan and Honey are also on sale through the Clarks website, and Navy and Mushroom (both discontinued) are still on super-duper sale ($66!) over at 6pm.com.
I'm presently trying to talk myself out of buying a pair in Light Tan, but geez…it's hard to resist! These shoes are sooooo comfy and perfect for walking in the summer. I've been wearing them pretty much every day. When shoes go on sale I worry that they're about to be discontinued, so I'm afraid to wait too long…
Plus, they look good in all of my vintage floor tile photos on Instagram, which is as good a reason to buy a pair of shoes as any other. Right?