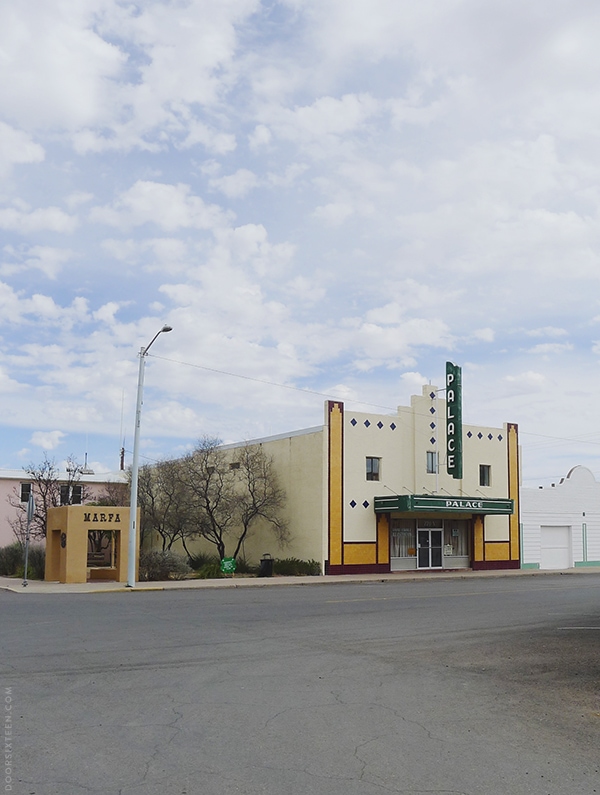 Back in March, Daniel and I took a vacation to Marfa, Texas. We travel well together and we'd both been wanting to check out Marfa for a while, so I started planning. I suggested we stay in a trailer at the El Cosmico campgrounds instead of in a hotel, and once we had that booked, the rest of the trip really just fell into place. We flew into Albuquerque (the closest airport is in El Paso, but we wanted to make an adventure out of it), drove 7 hours (and by that I mean Daniel drove 7 hours while I ate sesame sticks), and then…there we were. Hello, Marfa!
We had the most amazing time. Life-changing, dare I say? I've been to parts of the southwest (Tucson, Phoenix, Sedona, Las Vegas) before, but never west Texas. The landscape in that part of the country is just…so nuts. It's like getting off a plane that landed on Mars. Pretty much everything looks like something I'd want to take a picture of. So, I took a lot of pictures.
I thought I'd post on the blog as soon as we got back to New York, and then…I don't know what and then. And then it never happened. I want to post some, though, because my blog is still an archive of my life, and given the impact this trip and Marfa had on me, I think it deserves to be written about and shared.
Four months late is better than never, right?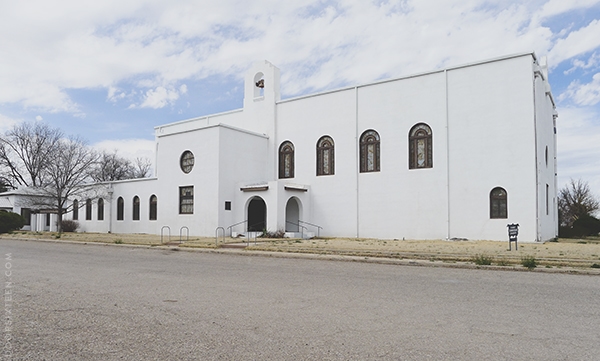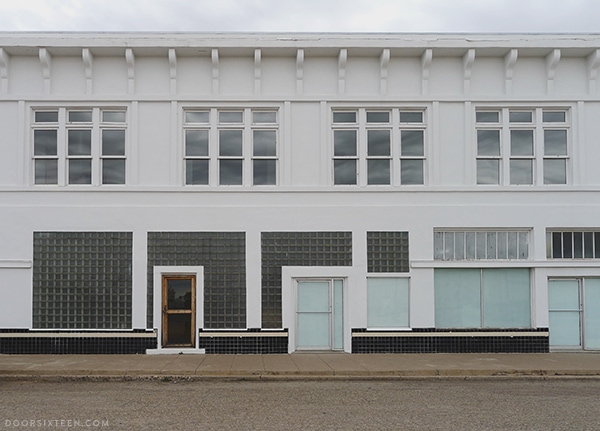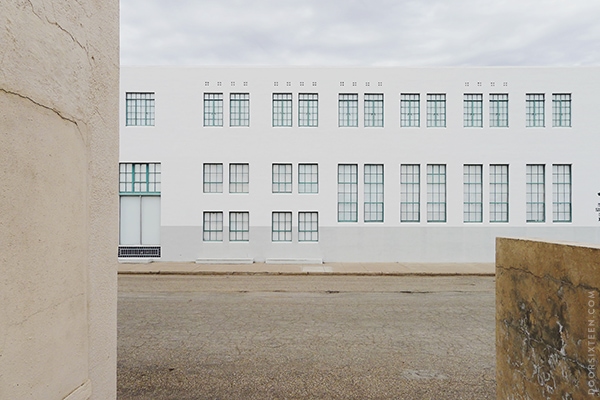 Marfa is a really small town (population ~2000) with a lot going on. Its transition to a contemporary arts-friendly community began when Donald Judd moved there in 1971 and began converting various buildings into live/work spaces. Almost 45 years later, you can't turn a corner without seeing another gallery, studio, or performance space.
Really, though, Daniel and I mostly just wanted to chill, eat, and check out the architecture. Much of Marfa was built between 1880 and 1920, and a huge number of truly glorious buildings have been preserved and restored so perfectly that the town takes on a dreamy haze—it almost doesn't seem real.
I mean…even the firehouse is pink.
There's plenty of information out there already about what to do in Marfa, so I'll just share some of my pictures, and I'll make a list of all the places we visited.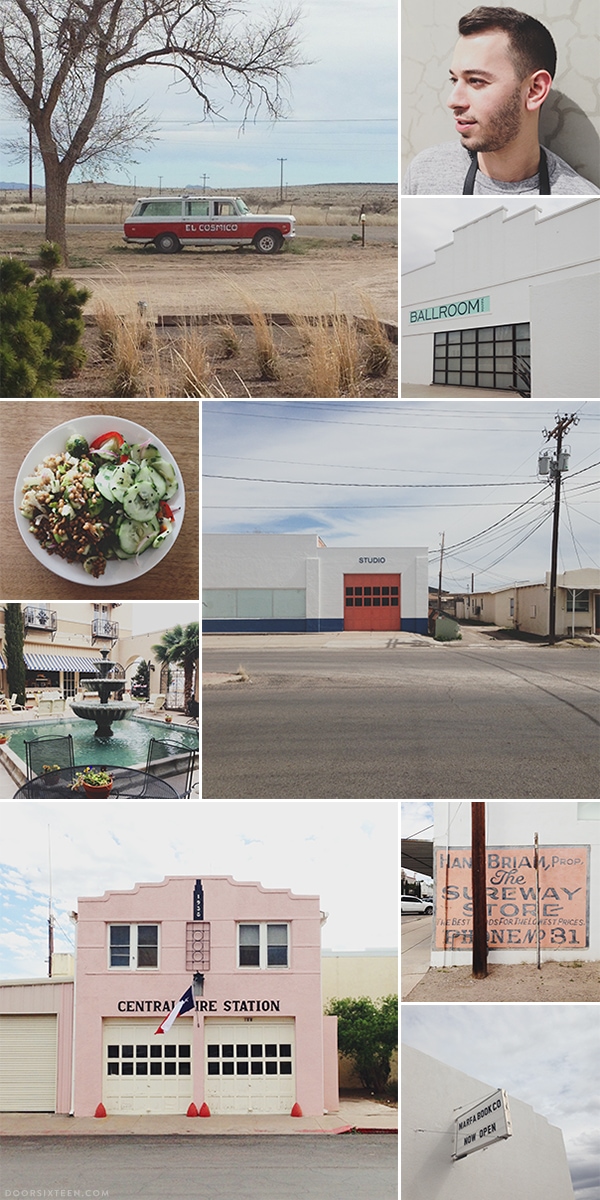 See what I mean? It's like walking around in Ed Ruscha photographs. The lowness of the buildings, the bigness of the sky…everything feels wide.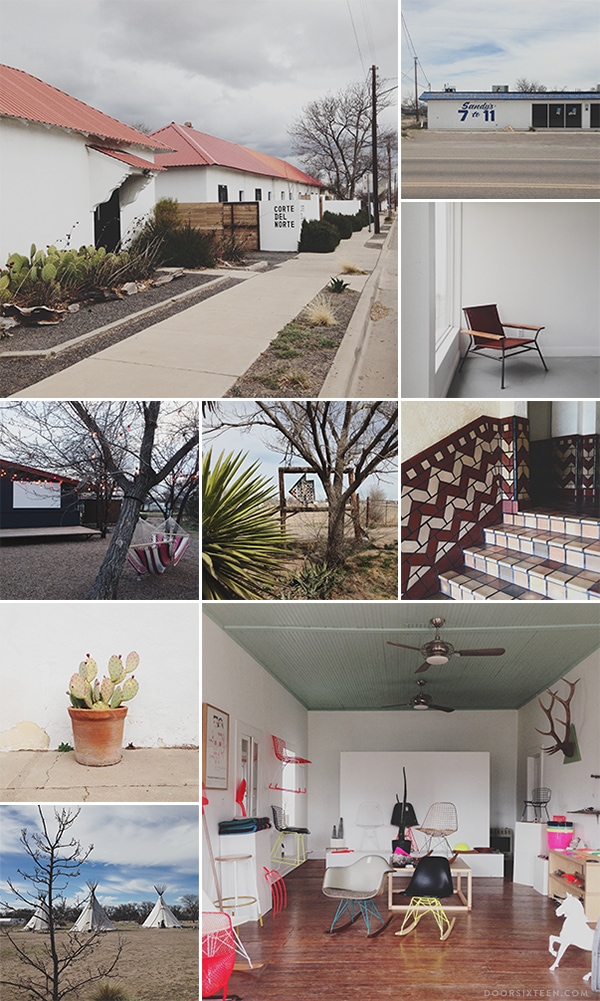 A lot of places we'd hoped to visit were closed while we were there. Make sure you check on days/hours very carefully in advance if you're planning a trip to Marfa. Many businesses are only open 2-3 days a week, and only for a few hours at a time. It's also not uncommon for shops to close for a few weeks at a time, unannounced. The pace of life in Marfa sure ain't the pace of life in NYC, and that's a large part of what makes it so great.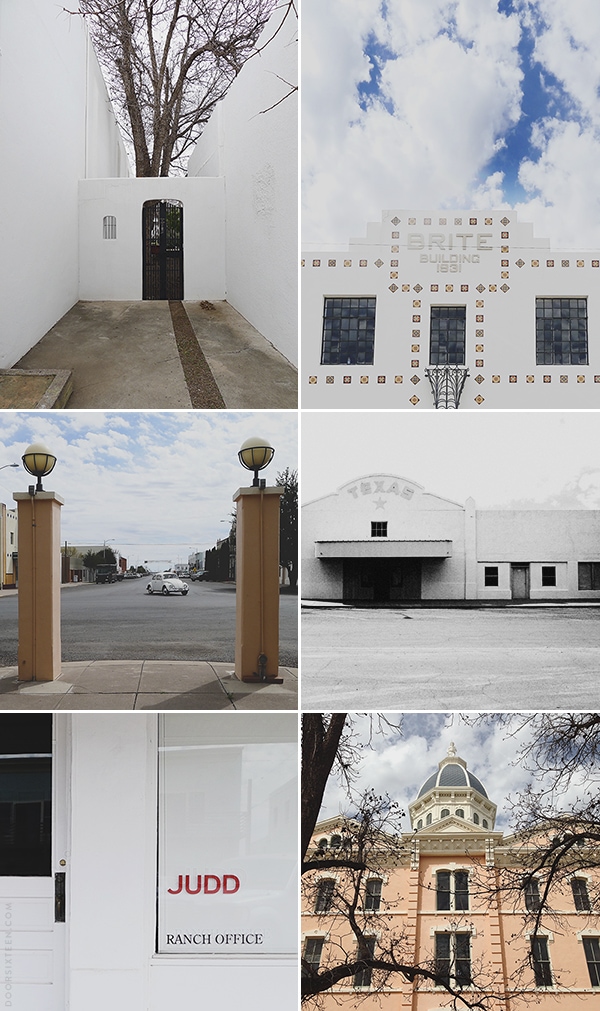 The emptiness of the main streets in Marfa was probably due in part to us being there on weekdays when it was still a little cool outside, but with a population so low, I can't imagine it ever gets really crowded—even during the high tourism season.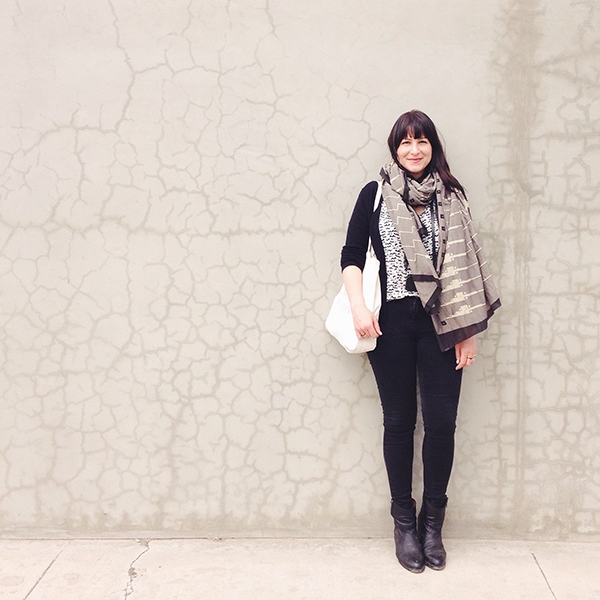 Photo by Daniel Kanter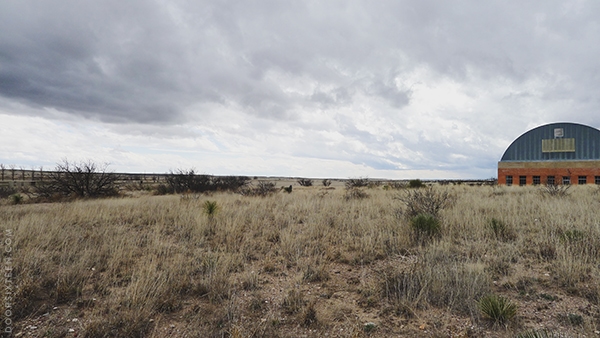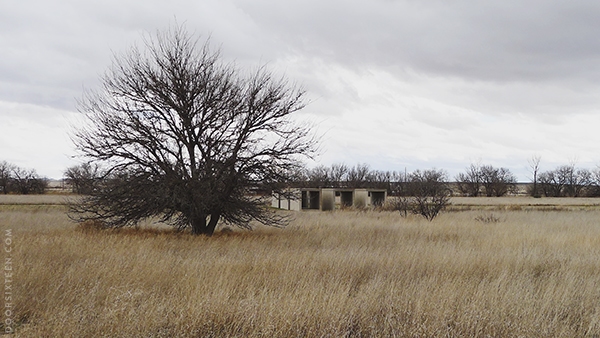 El Cosmico:
We stayed in the Imperial Mansion, a restored 1956 trailer with two bedrooms, a full kitchen and an indoor bathroom. It was AWESOME. There are seven other trailers at El Cosmico, some with outdoor tubs, some without any bathroom at all—but we wanted to be fancy. You also have a choice to stay in a yurt, tepee, or tent, all of which have varying amenities and come in at price points ranging from around $85 to $170/night, which is pretty economical if you're sharing the space with one or more people. If you bring your own tent, it's only 15 bucks a night. Not bad! Oh, and there's a communal kitchen and bath house.
Comida Futura:
We ate here several times. Such good food! Again, make sure to check on their hours, because they're only open a few hours a day—and when the food they have for the day is gone, it's gone. Plenty of vegan options. Healthy, fresh, beautifully-prepared stuff.
Jett's Grill:
Located in the gorgeous, historic Hotel Paisano (make sure to check out the Giant/James Dean room). We were prepared for it to be expensive because there were white tablecloths and stuff, but our meals and cocktails (SUCH GOOD COCKTAILS) were totally reasonable. Vegan meals are no problem, just let them know.
The Get Go:
Sweet little grocery store with great produce, specialty packaged foods, and loads of wine. Expensive, but they have what you need. We were able to prepare a couple of meals in our trailer, which was nice. (They sell really nice, roomy tote bags, too, and of course I bought one! I love me a good tote bag.)
Frama:
Frama is a cute coffee shop that shares a space with a laundromat, which is kind of the best business idea ever if you think about it. Their coffee is excellent (they serve Marfa's own Big Bend Coffee), and they have a full-service ice cream counter (sadly no vegan ice cream). We had coffee here every day…sometimes more than once.
Cast + Crew:
C+C was closed the entire time we were in Marfa, which is a huge bummer because I've been admiring their stuff on Etsy for ages now. We did get a good peek in the window, at least, and now we have another excuse to go back to Marfa!
The Marfa Lights:
What can I say about Marfa's "mystery lights"? Well, first of all, we didn't see them. We really, really wanted to, though, and we spent a good 45 minutes in the freezing cold at the (very nice) viewing center trying to see…something, but we didn't see anything. Maybe it's because it was kind of cloudy that night, or maybe it's because there are only 10-20 sightings a year, but I'm still glad we tried.
The Chinati Foundation:
We were able to tour all of Donald Judd's outdoor concrete works on our last day in Marfa, fortunately, but we missed out on a lot of stuff I would have loved to see (Dan Flavin! John Chamberlain! Carl Andre!) because I was stupid when I planned our visit and didn't pay attention to their visiting days/hours. Sigh. Next time! And there will most definitely be a next time.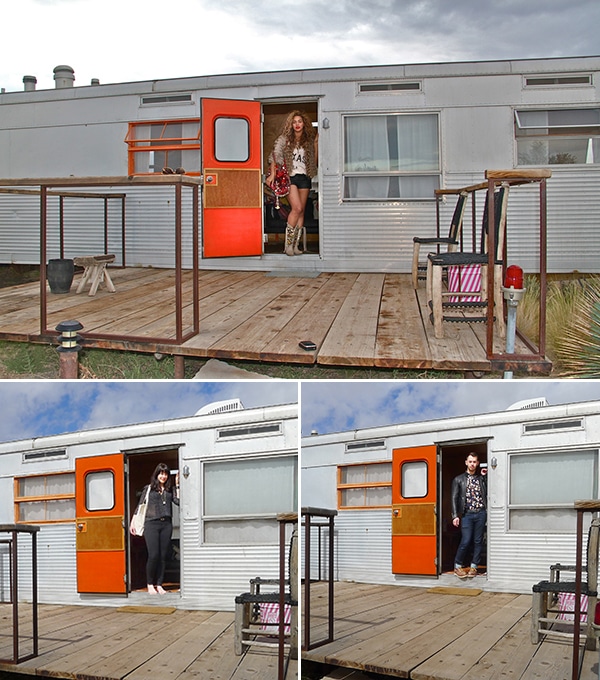 And finally, Anna and Daniel do Beyoncé. I had absolutely no idea that Beyoncé and Solange took a Marfa vacation a couple of years ago, but apparently it was a big deal (and no, she didn't "ruin it"). I discovered this while looking for pictures of our trailer, which also happens to be the trailer Beyoncé stayed in. Hey look, there's Beyoncé in my bed! So naturally we tried to recreate one of her photos, but without the booty shorts and the fur vest, I kinda feel like something is missing. Again…next time.