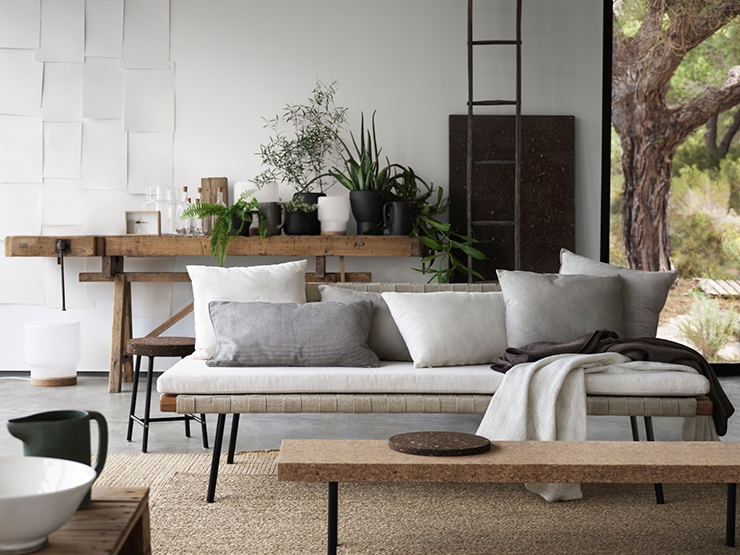 Yesterday I posted about the IKEA 2016 catalog launch, and shared a glimpse of SINNERLIG, the new collection created for IKEA by London-based designer Ilse Crawford. I was really looking forward to seeing these pieces in person, and they did not disappoint. SINNERLIG deserves its own post!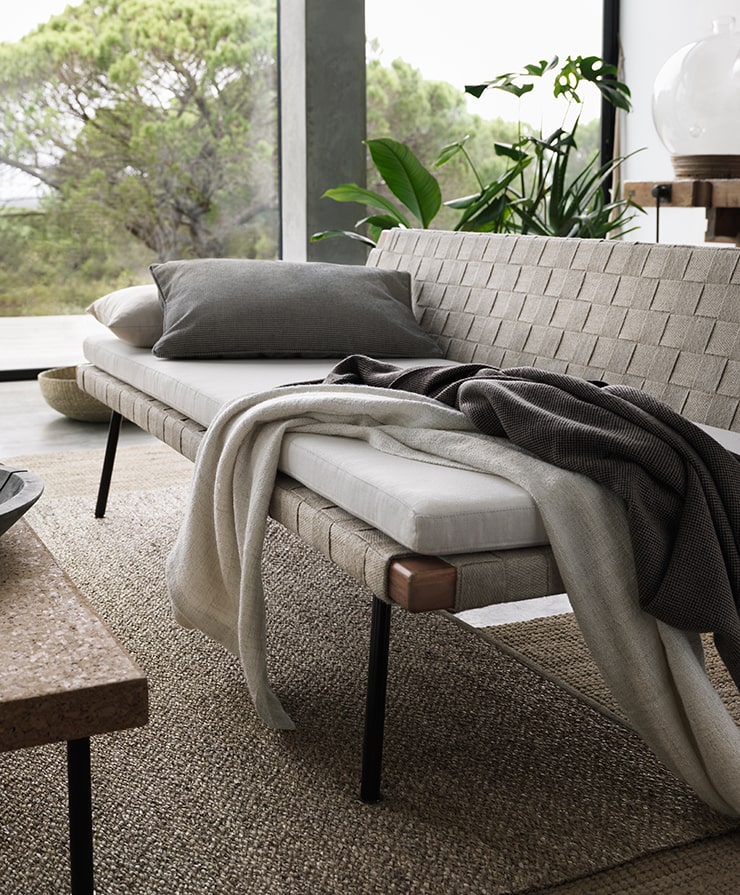 The standout piece in the collection really is the daybed, which unfortunately was the only piece not available to preview in person. The legs are steel, the frame is acacia wood, and the webbing is made of jute. The pad is optional, apparently, as it's sold separately. This probably isn't what you'd want to use as a primary lounging sofa, but can you imagine this on a covered porch or as a reading spot in an office? I bet it's nice to stretch out on and use as a…well, as a daybed.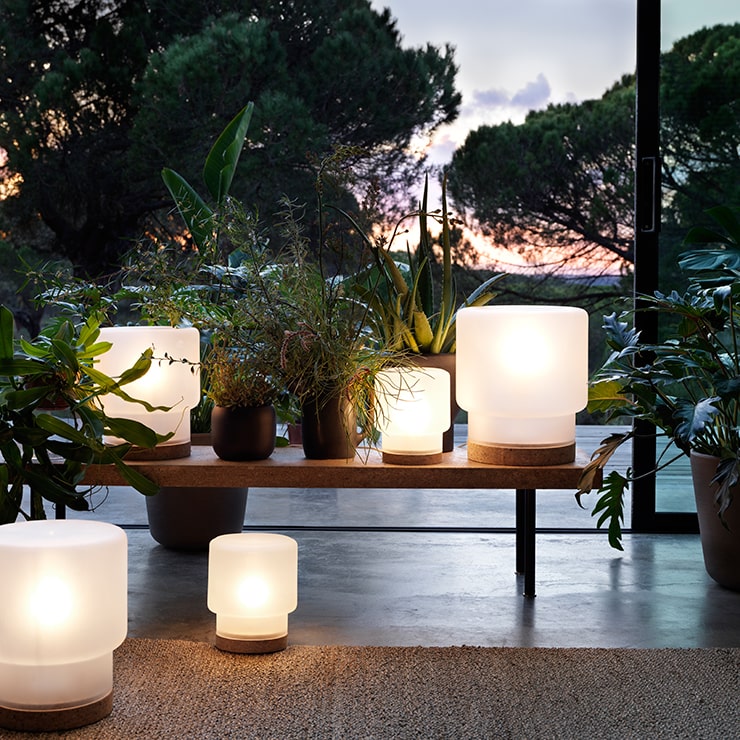 How great are these lamps? The glow they give off is so soft and perfectly diffused. The styling in this photo is really hitting all the right notes for me, too. Now that I'm all about putting plants everywhere, I'm thinking I might need to add low bench (this is actually the SINNERLIG coffee table) to the mix so I can vary the heights of the pots more. I love the idea of mixing in some lighting. (I also love the idea of having a sliding glass wall leading out to my open concrete patio with pastoral sunset views, but this would be nice overlooking the hardware store across the street from my 3rd-floor walkup, too.)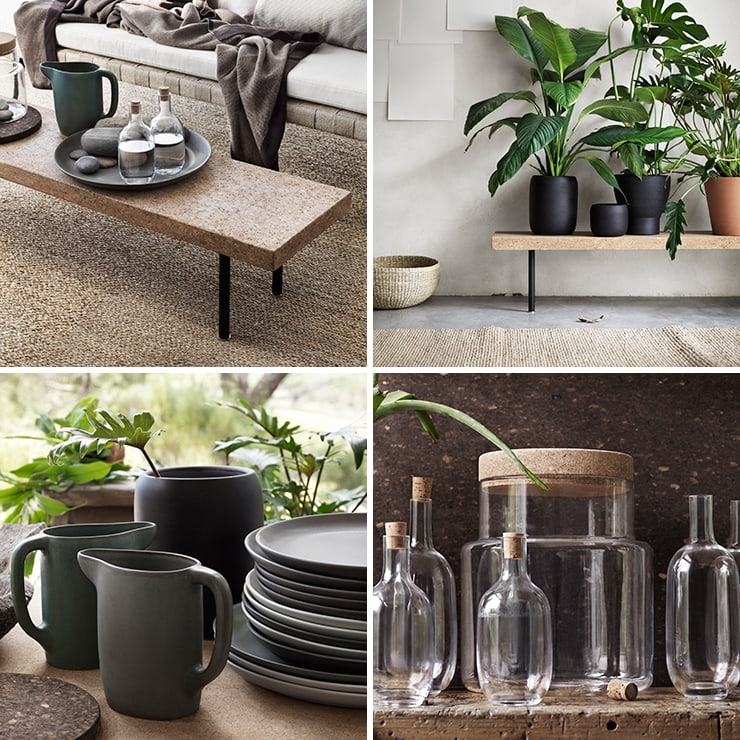 I spent a long time picking up the stoneware pitchers and earthenware pots. They're solid, heavy, and well-proportioned. The shapes of the black pots complement each other so well.
See that large jar in the photo on the bottom right? OK, now scroll up and look at the lamps again. Cool, right? Same size and materials, inverted. I love that. I didn't get a good picture, but at the event they were using these big jars as terrariums and those lovely bottles for table water.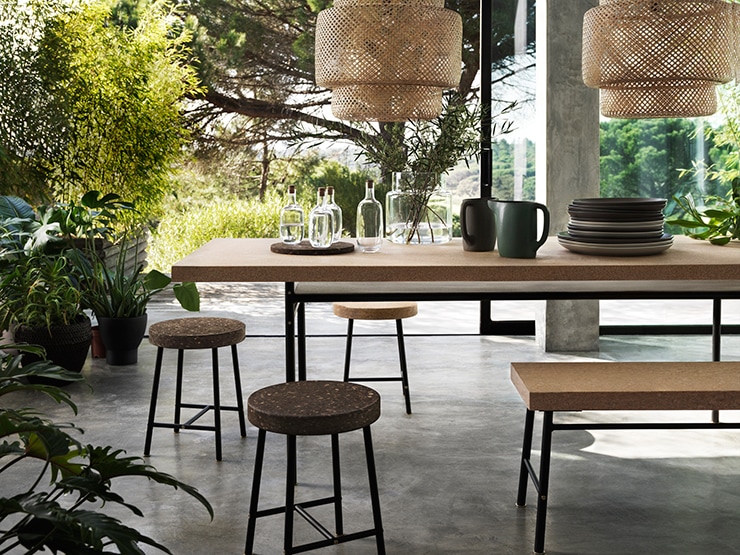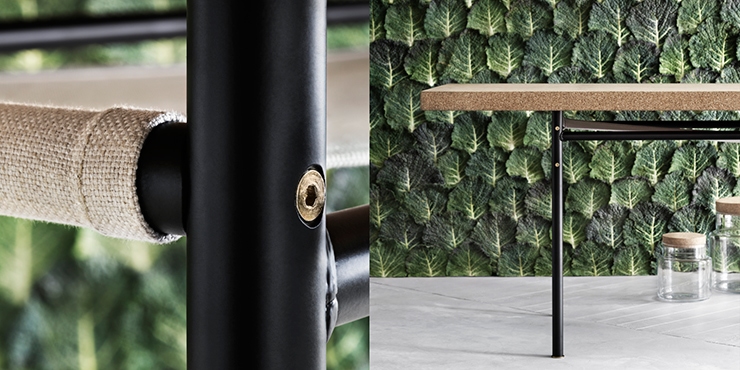 CORK HEAVEN! Yes, the cork tables and stools are just as nice as they look. A few people asked about the durability (and clean-ability) of cork as an eating/work surface, and the answer is that it's very durable, and that while it can't be scrubbed down with cleanser, wiping it with a damp sponge is just fine. It's also OK to use a cork sealant or wax on the tables and stools, but that will darken the color somewhat. Cork is going to get a patina over time, anyway, so if I were to bring one of these tables home with me, I think I'd probably just go ahead and wax it so I wouldn't worry about spilling water or whatever.
Oh, and check out the jute sling under the dining table! Nice for stashing napkins and papers and stuff.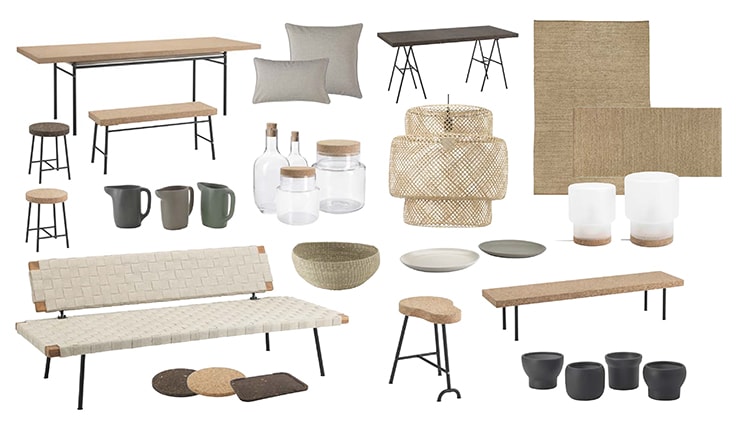 Here's the full SINNERLIG line, minus the optional daybed pad and the full range of linen cushion covers, which come in four neutral shades. It's a bit much to try and list all of the prices here, but if you have any questions about dimensions or cost on any of the items, I'm happy to look up the info. The full line will roll out to US IKEA stores in October. Whee!
All photos courtesy IKEA