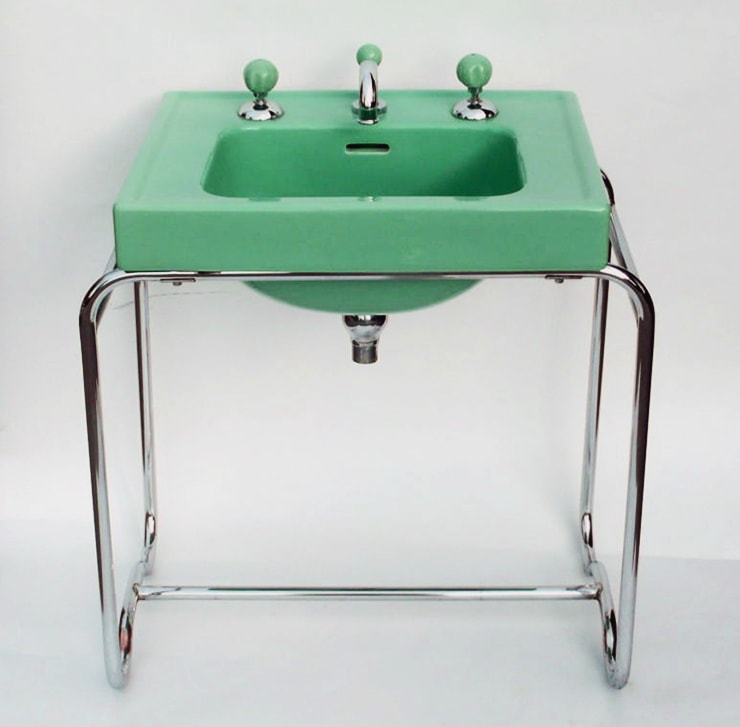 Photo via 1st Dibs
How happy does this sink make you? Those knobs! That chrome! The minty goodness of it all! This beauty was designed by George Saiker for the American Radiator and Standard Sanitary Corporation (which would later join and eventually become what we now know as American Standard) in 1933. Man, what a beauty! It's like a Breuer chair mated with a 1957 MG.
Between those brightly-colored sinks, the pink kitchens, and Wes Anderson's confection of a cafe, I have really been feeling like I need lots of color in my life lately. Looking through my stash of bathroom photos, I'm surprised by how many of them are this certain shade of minty, sea-glassy green. It's not a color I think of myself as gravitating to, but I guess I do!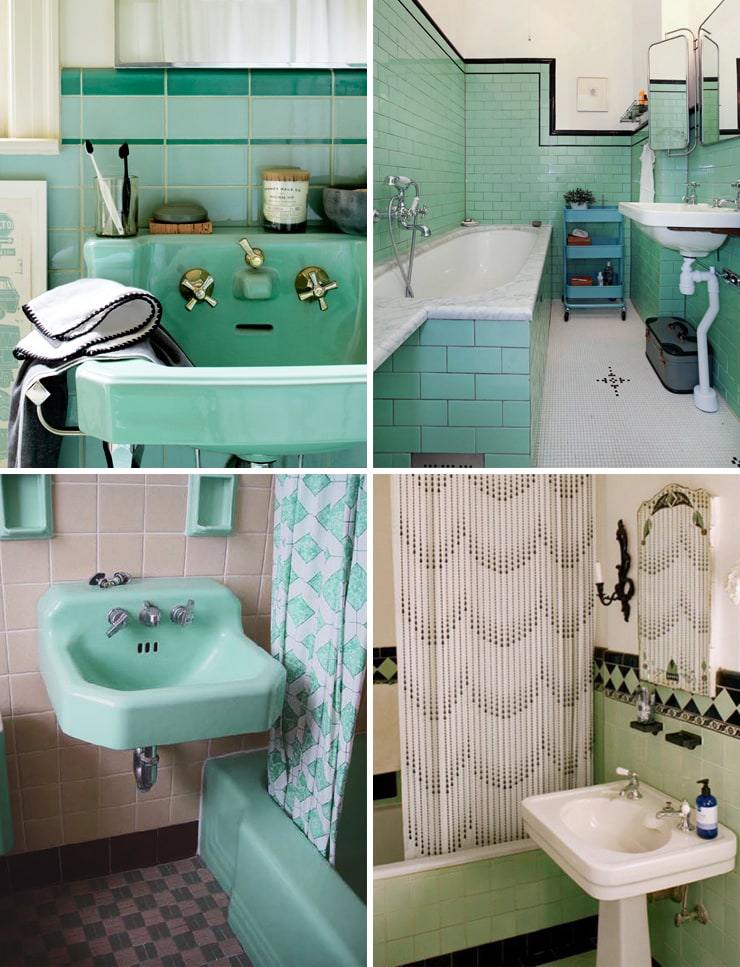 First row: Photos by Lisa Hubbard and Ekenstam (via Sartorial Roadmap) / Second row: Photos by Tom Kirsch/Opacity and Jean Randazzo
It's funny, whenever I'm poking around looking for photos of vintage kitchens and bathrooms, the commentary on the ones I find on non-"designy" sites tend to run along the lines of "I CAN'T WAIT TO RIP THIS MINT GREEN ATROCITY OF SINK OFF OF THE WALL, HAHAHAHA," and then of course on interiors blogs everyone is cooing about all of the original fixtures. I totally get not wanting to live in a time capsule, but I there are so many ways to update vintage bathrooms for better functionality and to feel more contemporary. Once those seafoam tiles are in the landfill, though, they're gone.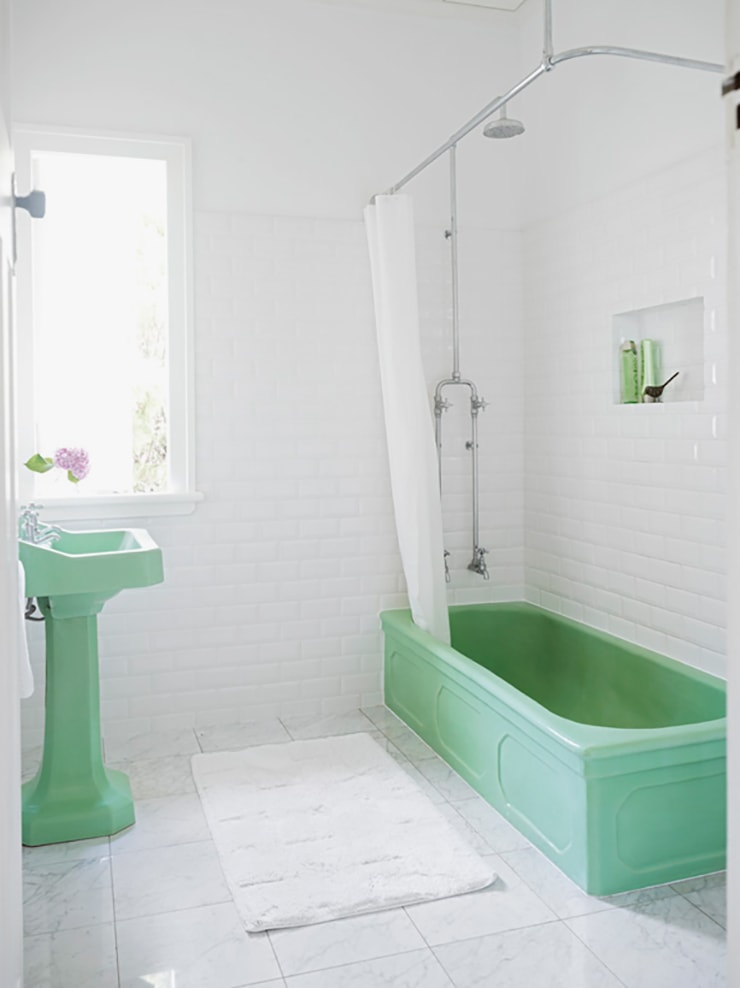 Photo by Toby Scott
I'm pretty sure this sink and tub are old, and I'm totally sure the floor and walls are new. Now, that's not the tile I'd choose for my own bathroom, but I think this looks really good. It's bright and fresh and airy and all of the things that people worry about vintage bathrooms not being. Of course, you'd have to make sure your shampoo and conditioner bottles match the tub and sink, so I hope you like Prell.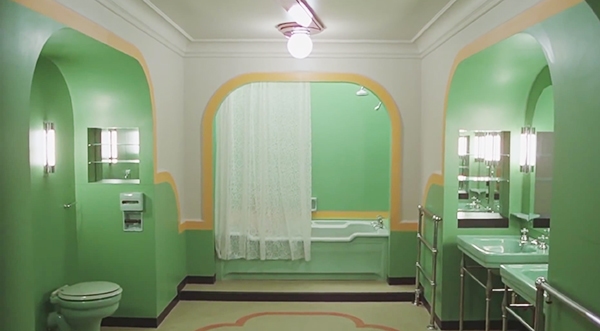 To close out this post, let's take a look at what is arguably the greatest mint green bathroom of all time, the one in room 237 at the Overlook Hotel. The Shining has not one, not two, but three of the best bathroom scenes in cinematic history in it. Pretty amazing. Apparently Roy Walker didn't want to make the Overlook appear to be from any specific era, so you're constantly moving from the 1920s through to the 1970s from room to room, this weird vintage/futuristic juxtaposition that turns up in a lot of Kubrick movies. All that and a rotting corpse aside, though, that's one helluva gorgeous mint green bathroom…
(Clip possibly NSFW, but your boss will get over it.)