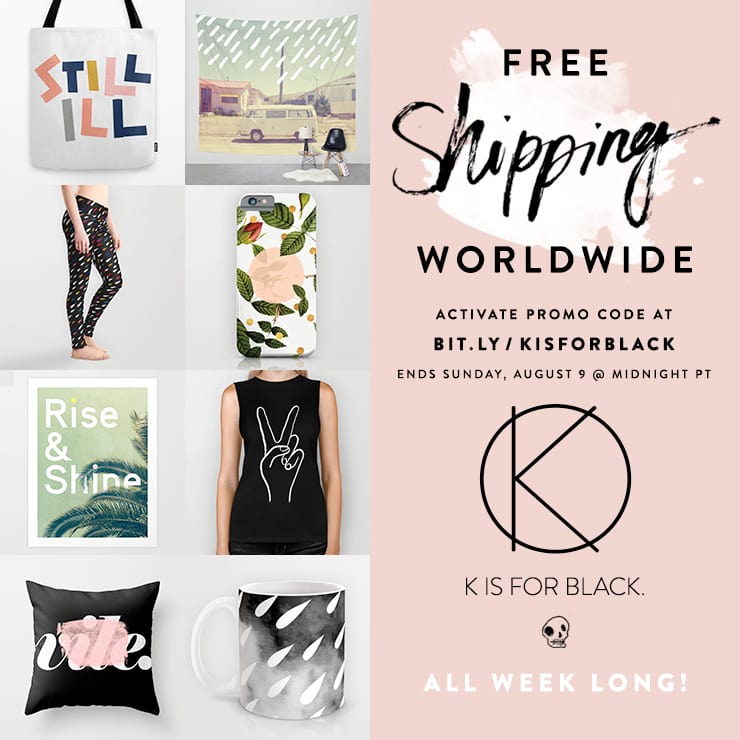 Just a quick note that Society6 is running a free worldwide shipping promo this week! It's good for everything in my shop with the exception framed prints, stretched canvases, wall clocks, and rugs.
In order to activate the promo link, go to bit.ly/kisforblack. You'll automatically be redirected to my shop with the free shipping in effect. I've set up that link to always work for any special promos that are in effect, unless it's one that requires entering a special code at checkout. (Unfortunately, individual shop owners have no control over when and how the promos operate. That's all in the hands of Society6.)
✚ Free worldwide shipping at K IS FOR BLACK
As always, I'm happy to answer any questions you may have about Society6 products! I've sampled almost all of them in person at this point.