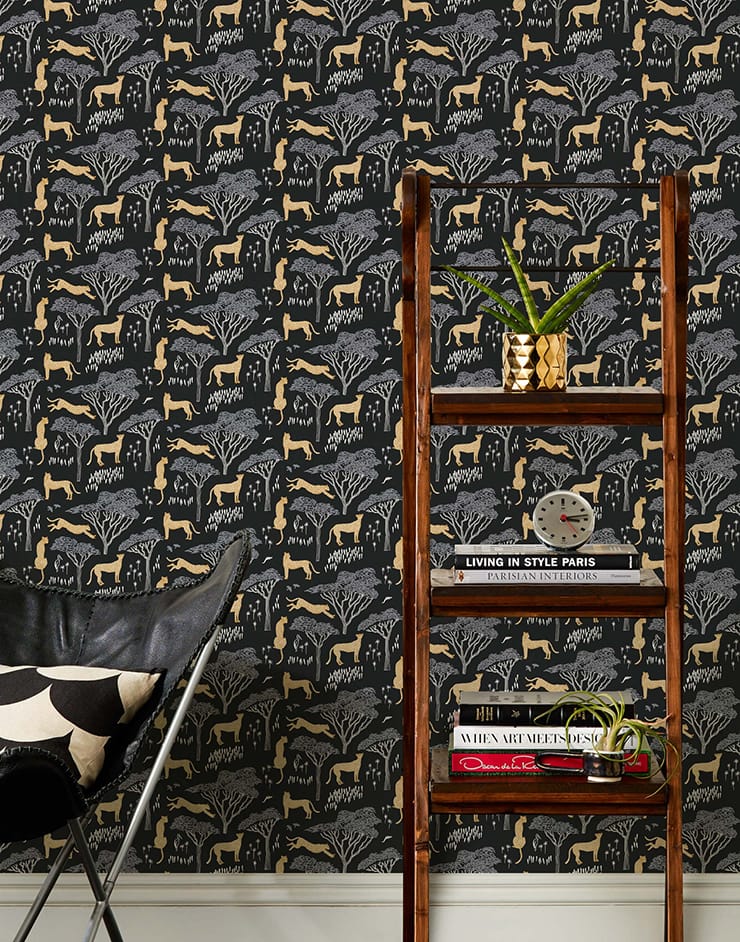 Yesterday Hygge & West announced their latest collection of wallpapers designed by Julia Rothman, and I am smitten. I put one of Julia's first wallpaper designs for Hygge & West in my upstairs hallway, and I'm a huge fan of her work—and, of course, of H&W and wallpaper in general.
The color options on the three new designs are extensive. In addition to the ebony style of the Serengeti pattern above, it's also available in sunrise, deep gray, shadow (my second favorite), orange, and silver.
I would love to put this wallpaper in a tiny powder room! The cheetahs on ebony are gold, by the way. Awesome.

The first things I thought of when I saw the Foret design were classic Swedish textiles designed by Stig Lindberg and Ernst Kirchsteiger, but apparently Foret was inspired by centuries-old Indian chintz, which just goes to show you how much I know about textile design before 1900 (not much). At any rate, Foret is gorgeous, and it comes in even more colors than Serengeti! Brick red, midnight (ahhhhh…), charcoal, coral (I want that in a kitchen), gold, plum, and cornflower.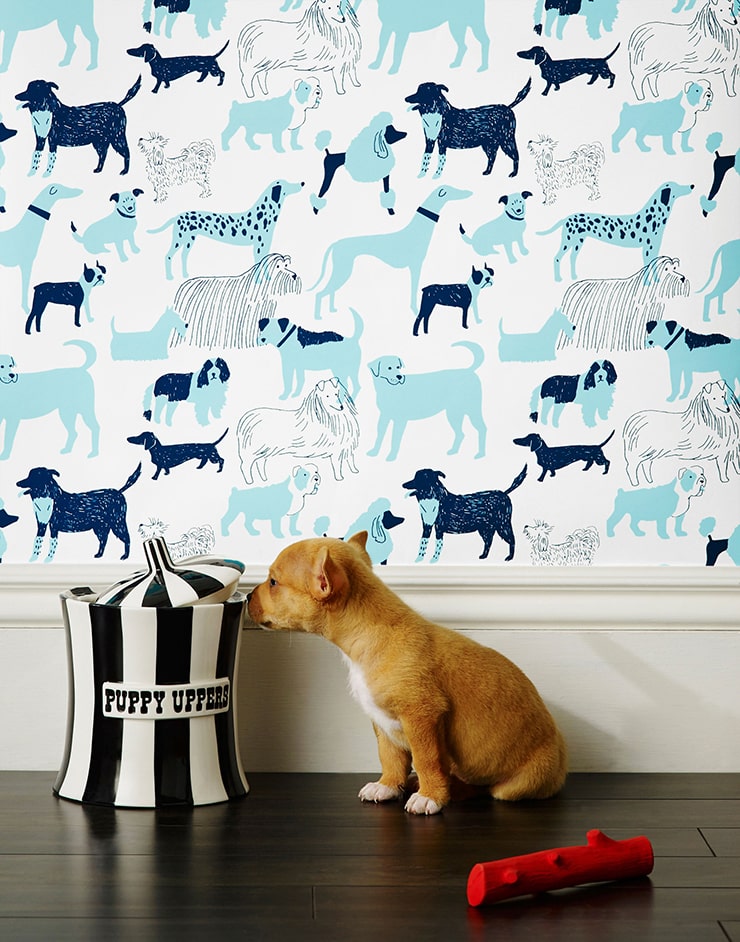 And finally, Dog Park! How cute! Other than in the world's nicest vet office I have no idea where I'd want to put this, but it's so great. That poodle steals the show! Dog Park comes in gray, too, in case your dogs prefer neutrals. By the way, 100% of the profits from Dog Park are going to Copper's Dream Animal Rescue in San Francisco, which is REALLY cool.
p.s. The Serengeti and Foret designs are also available as upholstery fabrics!
p.p.s. The Puppy Uppers canister is from Jonathan Adler, if you feel like you need a $138 dog biscuit holder. I won't judge.