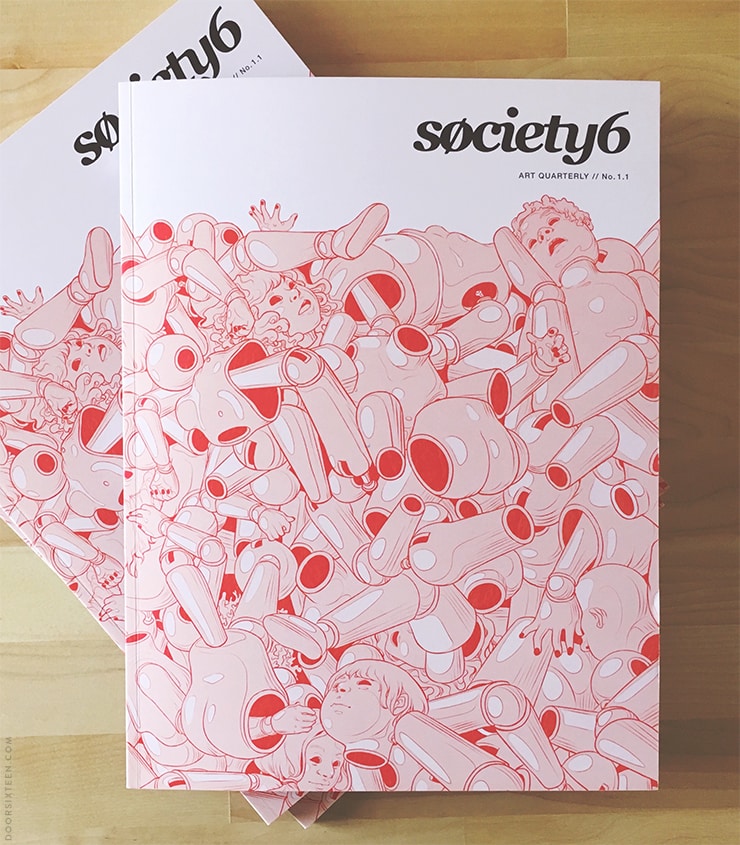 A little over two years ago, I opened a shop called K is for Black on Society6. It was a pretty scary move for me, but it turned out to be an important one. Even though I've been painting and drawing and making stuff since I was old enough to hold a crayon, something happened after I finished art school and started working in the world of commercial art: I stopped designing anything that wasn't for a client and that didn't require outside approval in order for it to be finalized. Once you get into that mode, it's really, really hard to trust your judgment when it comes to your own work. Also, when you're not working for a client, there's no way to diffuse criticism. I can internally blame an unattractive book cover on an author (or an agent, or a publisher, or a buyer, etc.), but what do I do when someone calls my non-client work "uninspiring, unimaginative, and unoriginal"? You can't please everyone (and who would want to!), but criticism is criticism, and even the toughest, most badass, confident artist-type out there has feelings. Sometimes I like to try and spare mine.
Anyway, I went ahead and opened the shop, and to my happy surprise, people started to buy stuff. The profit margin for artists on Society6 is pretty small (especially with stuff like mugs and iPhone cases) since they handle all of the printing and shipping, so it's never been about turning it into a significant source of income for me, but it's very cool to see your posters hanging on strangers' walls and pillows with your designs on their sofas. There are now 22 designs in the K is for Black shop, and whenever I have free time, I add something new.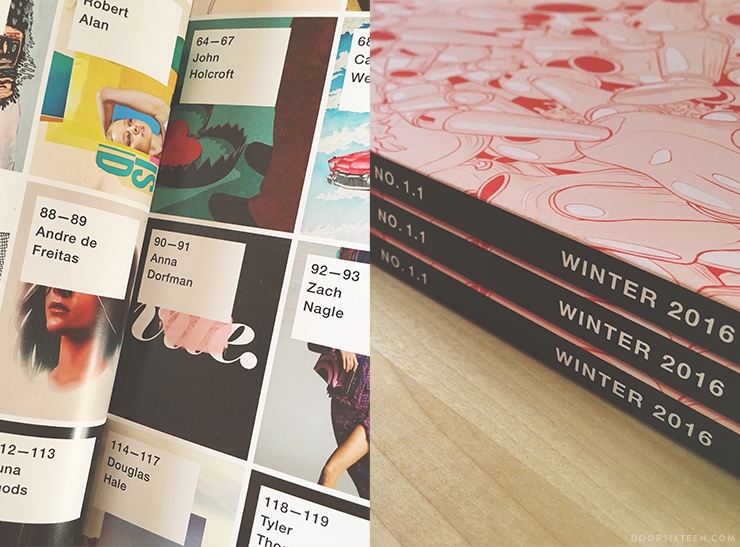 (OK, now I'm going to get to the point of this post.)
Society6 announced last month that they're going to start producing quarterly book collecting the work of select artists who sell on the platform. Considering there are thousands and thousands of Society6 shops, it was a pretty huge honor to have been chosen as one of the 49 artists featured in the premiere issue for Winter 2016. As soon it was released, I ordered four copies—two for me, and one for each of my parents.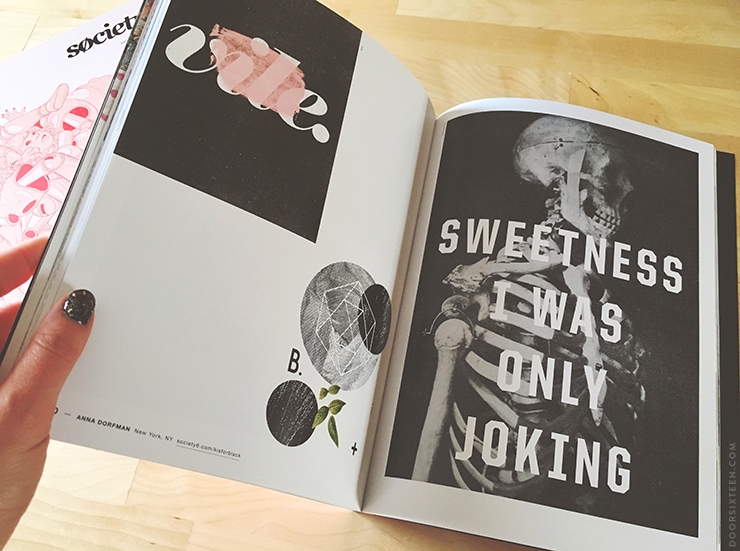 Three of my designs were chosen: Sweetness, Vile, and B-Plus. I love the way they're presented! The Society6 team did a fantastic job with the whole issue, and I'm having a great time flipping through and discovering new artists (and seeing longtime favorites like Chad Wys). The paper stock is gorgeous, and the whole thing is just beautifully put together. I'll be buying future editions, for sure!
If you'd like to get a copy of the Winter 2016 Society6 art quarterly, they're available online now in limited quantities, and will make their way to bookstores in the near future.
(By the way, if you're interested in buying anything from my shop, you can use THIS LINK to get free worldwide shipping—and save 20% on all pillows and blankets!—now through Sunday night. ♥)