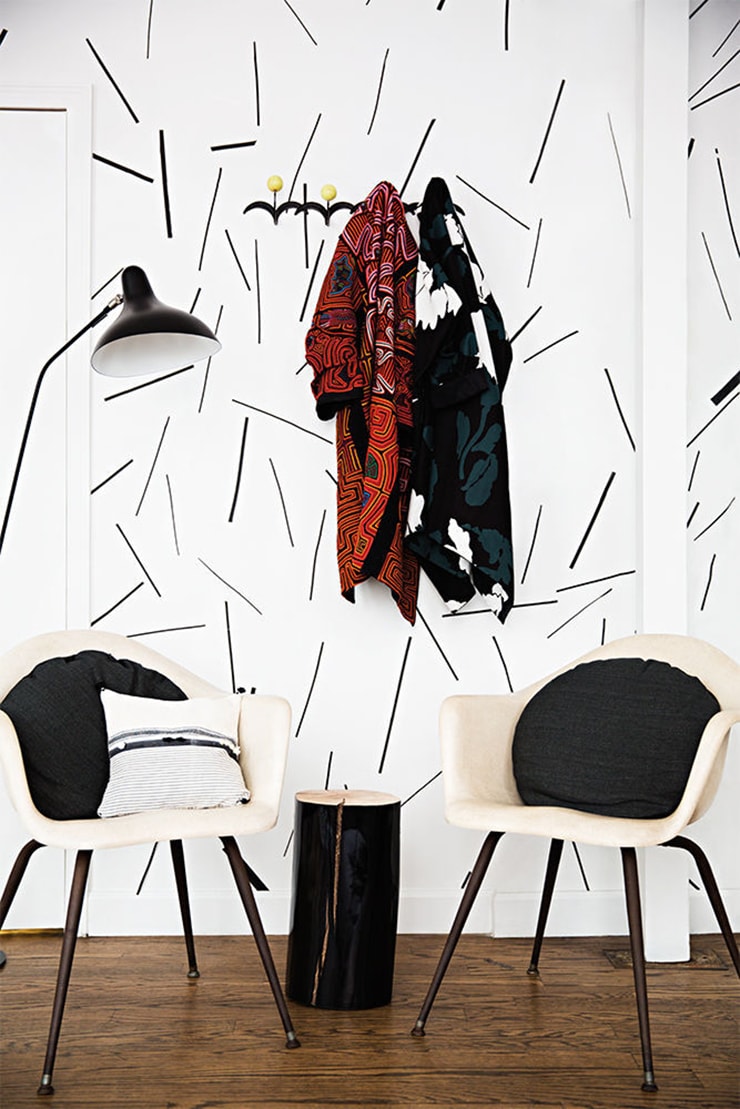 I picked up Domino magazine recently for the second time since its 2013 relaunch, and after getting over some initial sticker shock (that $12 cover price is rough), I felt my money had been well spent just to discover the gorgeous Flatiron studio of Lulu Frost, designed by Katie Martinez.
How cool are those skinny black stripes on the wall? According to the article, they're just strips of gaffer tape. (By the way, gaffer tape comes in a whole bunch of colors and widths, so the possibilities here are endless! Also, I love that there's a website that just sells tape.)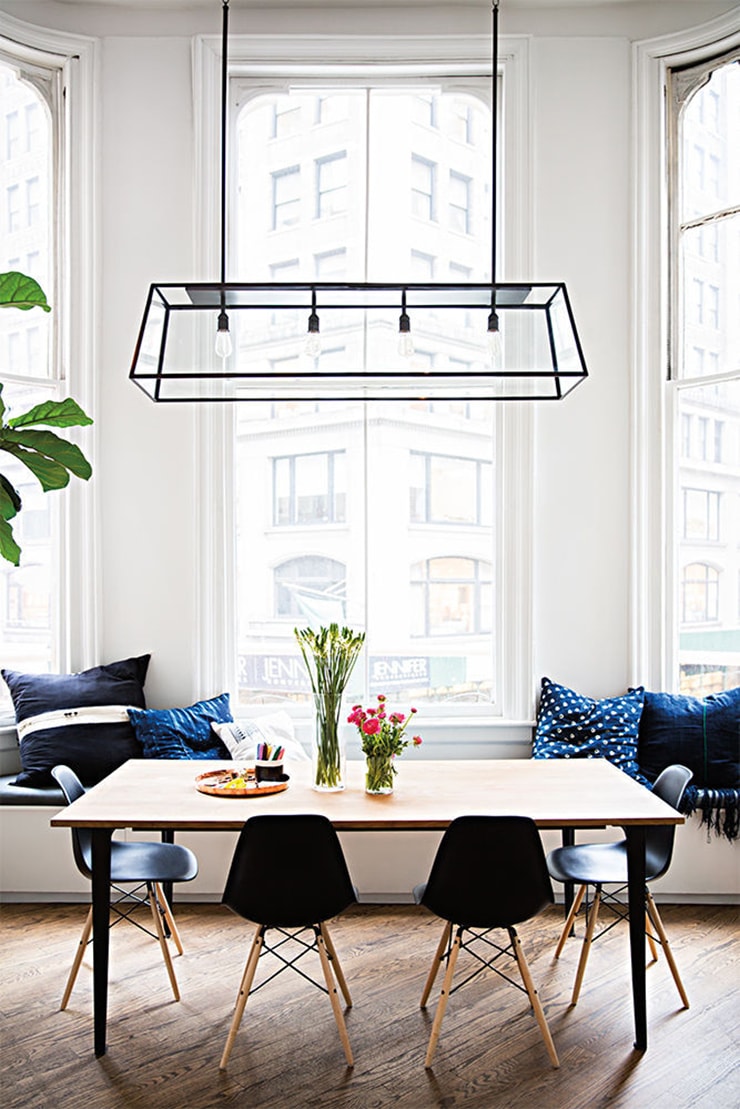 OK, you could put pretty much anything in front of THOSE WINDOWS (if you're curious about what the outside of this gorgeous building looks like, here's the street view), but this setup is particularly nice. I'm curious about where that table comes from—the legs are great.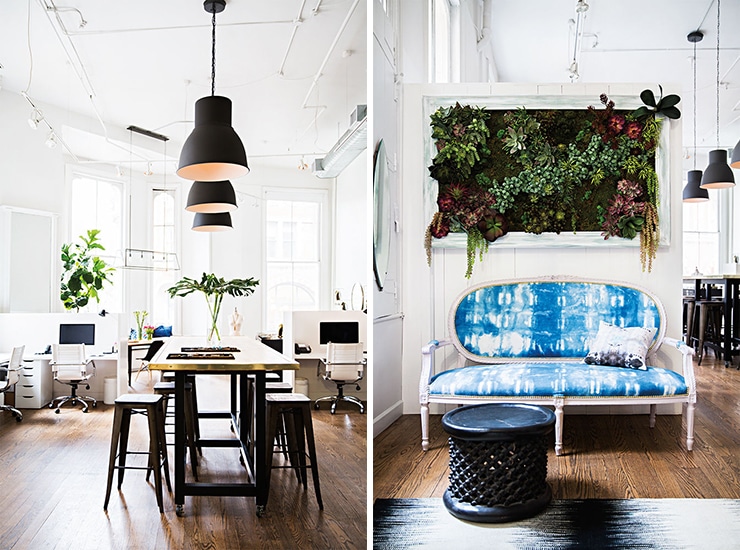 I'm a big fan of IKEA's HEKTAR series, and the giant matte black ones look awesome in a space with high ceilings like this. I see a little sliver of one of my favorite rugs from CB2, too…
And finally, some pink stools. Happy, happy! This picture made me vow to make 2016 the year I bring a pink stool into my life. Dream big, baby!
Interior design by Katie Martinez / Photographs by Brittany Ambridge (See more at Domino)