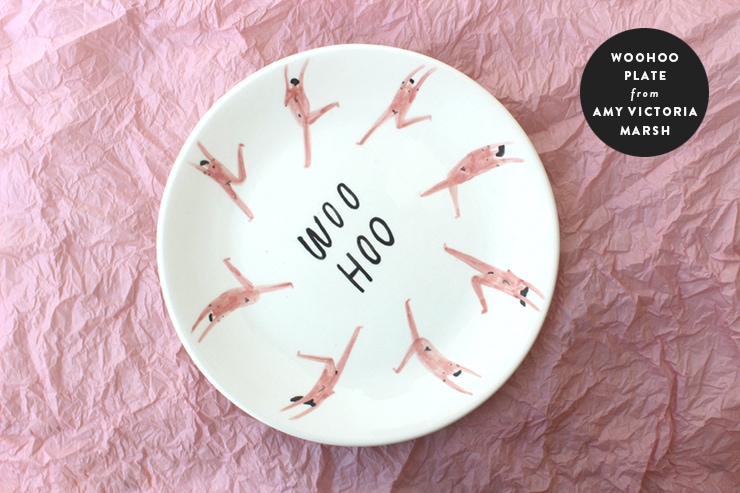 ✚ Amy Victoria Marsh / Woohoo Plate
Woohoo for naked ladies! Isn't this plate the happiest thing?! Amy Victoria Marsh's work is so free and joyous and fresh. I'd love to serve cookies on this plate and watch people smile as they see the figures revealed.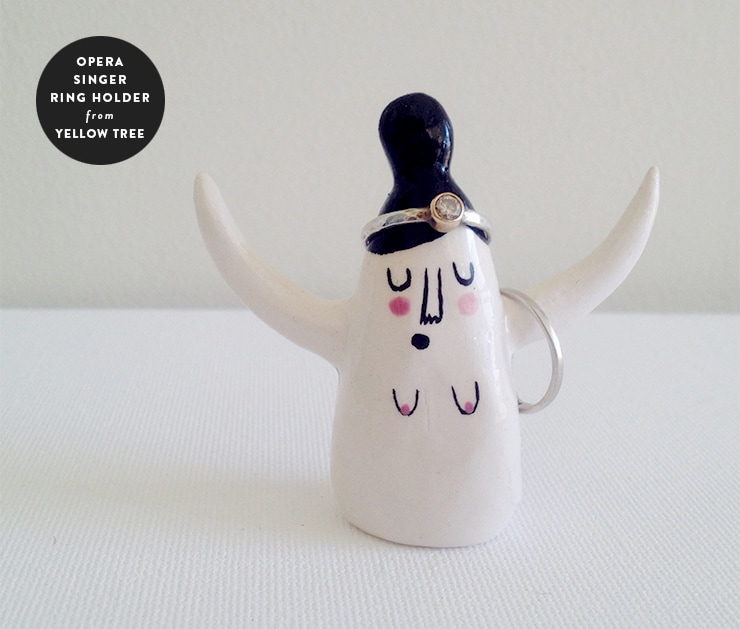 ✚ Yellow Tree / Opera Singer Ring Holder
Yay! More naked ladies! It was a tough call between this and Yellow Tree's sloth ring holder, but in the end, armpit hair won.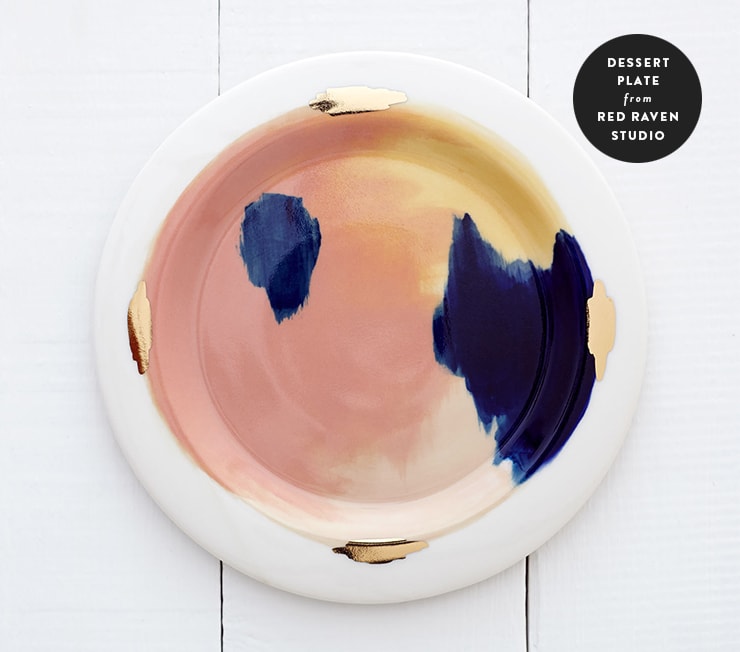 ✚ Red Raven Studio / Dessert Plate
So, so, so pretty. I would love to have the full set of four dessert plates from Red Raven Studio. The color palette of each is wonderful, and the swaths of gold tie everything together so perfectly.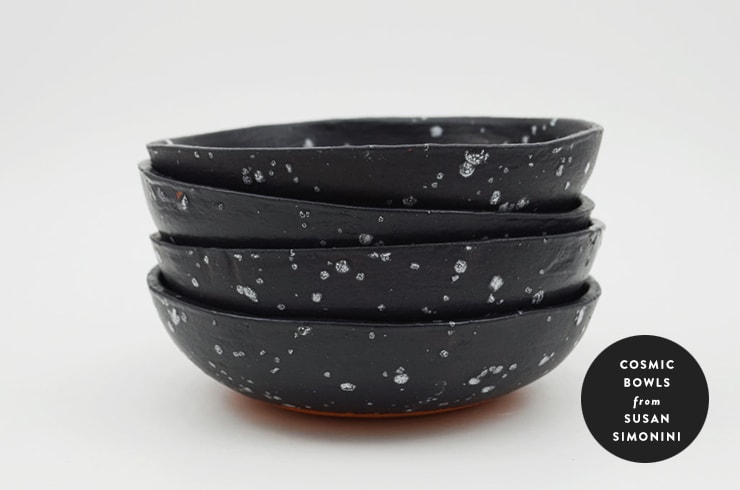 ✚ Susan Simonini / Cosmic Black Ceramic Bowls
A good cereal bowl is hard to find—they're either too big, too flat, or too deep. These look to me like the ideal cereal bowl, and I'd like at least two, please.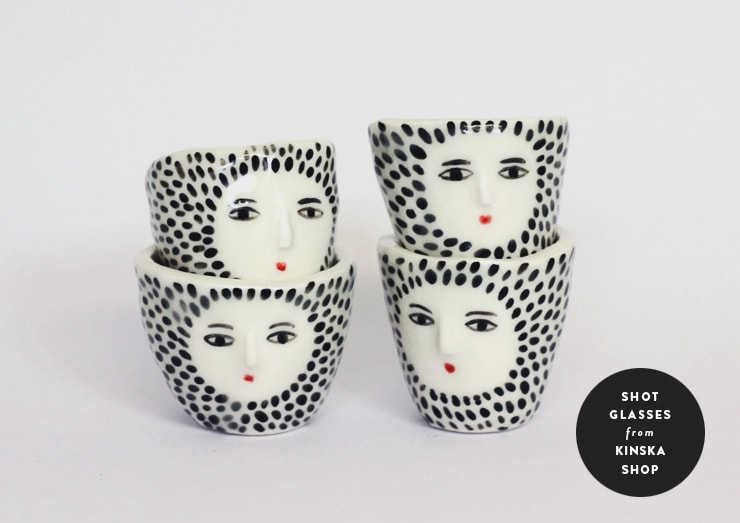 ✚ Kinska Shop / Shot Glasses
I've never owned a shot glass. I don't even really do shots. The cuties make me want to start! Such a happy family of faces. Get two of those, two of these, a bottle of Aquavit, and you're in business.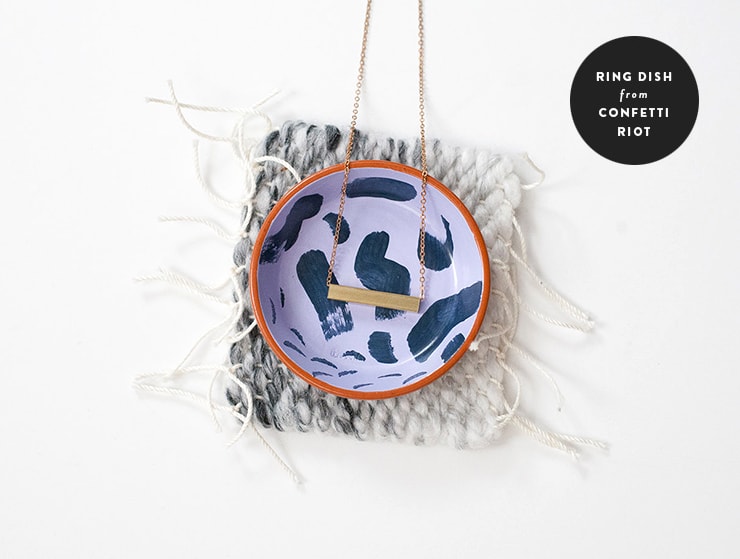 ✚ Confetti Riot / Ring Dish
This particular plate from Confetti Riot sold right after I added it to this post, but there are three others in the same vein. This pink and mint one is definitely my second favorite!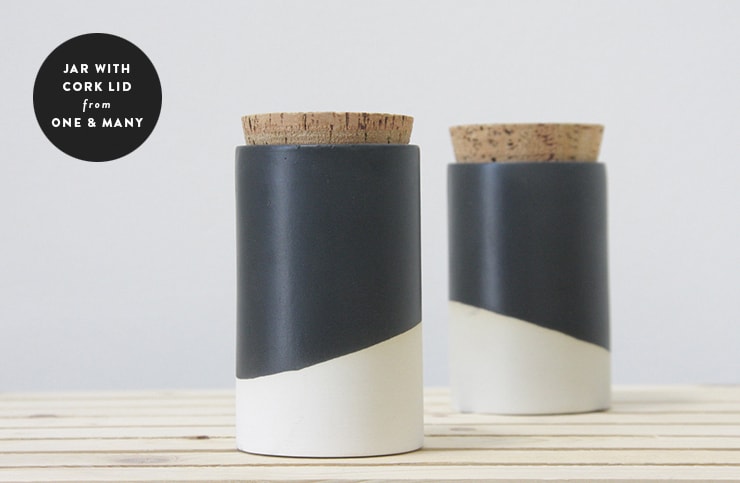 ✚ One & Many / Cork-Lidded Jar
Holy smokes, these jars are beautiful!! I've been coveting One & Many's marbled bowls for ages, but somehow these jars slipped past me until now. I want one to use as a sugar dish. That diagonal line make me feel good!