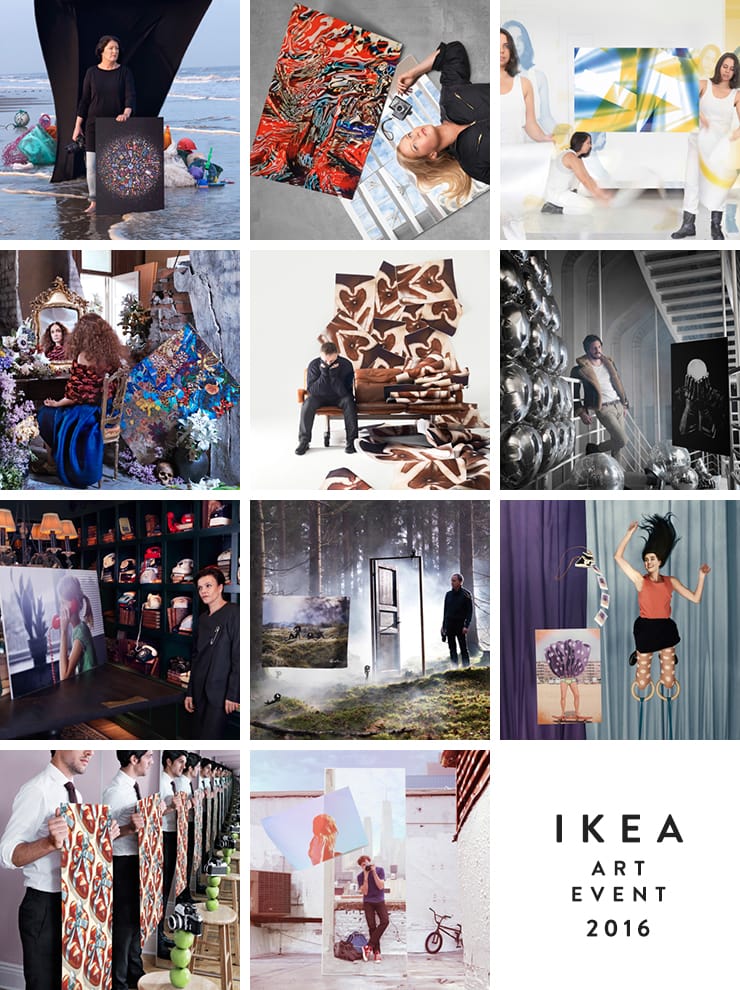 IKEA Art Event 2016 just launched, and this year IKEA has teamed up with 11 contemporary photographers from around the world to create 11 limited-edition posters. The list of participating artists is impressive, including Mandy Barker, Rankin, Jill Greenberg and Bobby Doherty. It's an eclectic offering with a nice mix of both abstract and figurative pieces, and with a $10 price tag on each, a great way to put together your own collection of large-scale photographic works.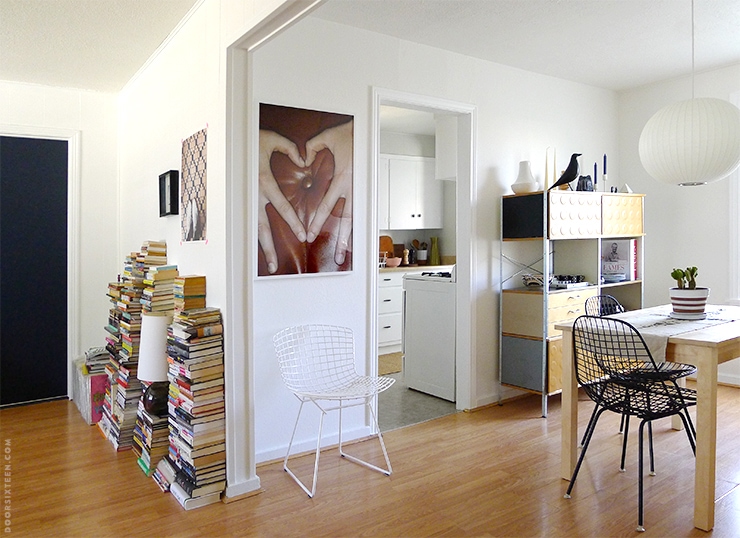 My favorite poster of the bunch is Rankin's "Sofa Love," and I've hung it in my freshly-painted dining room (yes, that's a sneak peek!). I've been following Rankin's work since he shot tons of photos of Morrissey in the mid-'90s, including the gorgeous multi-page interior of the Southpaw Grammar LP. There's often a wink-and-nudge aspect to Rankin's work, and "Sofa Love" is no exception—if you're thinking it looks kinda dirty, well, that's because it kinda does. (It's a perfect counter to all of those "inspirational" photos of hands making hearts around setting suns, isn't it?)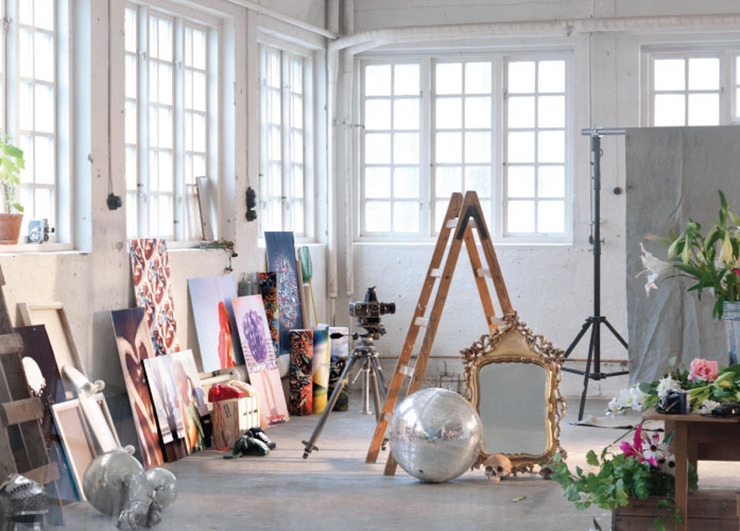 To mark the launch of IKEA Art Event 2016, I'm hosting a giveaway for 5 posters! Each poster will come with a $25 IKEA gift card, too—if you're a winner, you can use it to buy a frame (I put mine in a RIBBA)…and have more than enough left over for plate of veggie balls in the restaurant.
Here's what's in the giveaway:
✚ FIVE posters from the IKEA Art Event 2016 collection (your choice)
✚ FIVE $25 IKEA gift certificates
Here's how to enter:
✚ Visit the IKEA Art Event 2016 page and check out the posters. (Scroll down to meet the artists!)
✚ Leave a comment below letting me know which of the 11 posters in the IKEA Art Event 2016 collection is your favorite and why.
✚ Please be sure that you enter your email address correctly in the comment form, otherwise I won't be able to notify you if you're a winner.
**You must be over 18 years of age and a resident of the United States in order to win.
The deadline for entries is midnight ET, May 2nd. I'll notify the winners via email.
This contest is now CLOSED! I'll be contacting the five winners tomorrow via email.
Thanks to everyone who entered! ❤️
This is a sponsored post. IKEA is a registered trademark of Inter IKEA Systems B.V. and is used with permission. The views, ideas and opinions expressed here are my own.