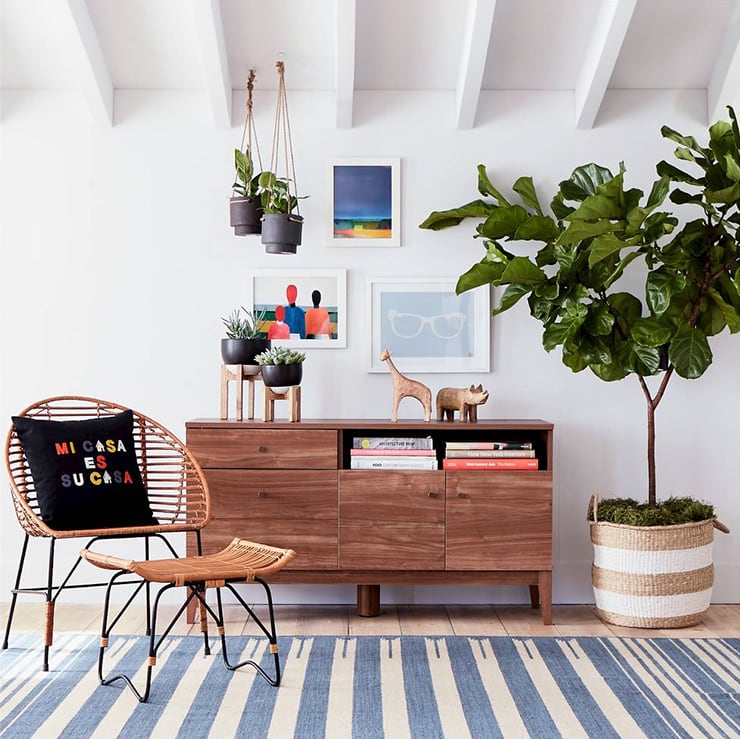 When I moved to New Mexico, I steeled myself for what it would mean to not live within (reasonable) driving distance of an IKEA. What I wasn't prepared for was the total absence of Target in the eastern part of the state.
In 2003, I wrote a lighthearted post on my old blog, Absolutely Vile, lamenting the lack of a Target in New York City. At the time, Gawker was a brand new, little website that covered goings-on around the city, and they wrote a snarky, amazingly shortsighted post about my post, thus earning me my very own tag on Gawker, which, more than 13 years later, does not contain more than that single entry. I guess they've done alright with out me…or maybe not.
The first time I stepped foot in a Target store was in the summer of 1994. I was living in Los Angeles during my summer break before my sophomore year of college. We didn't have Target on the east coast back then, and I thought it was just a fictional department store from Career Opportunities—kind of like how I thought Circle K was just a fictional convenience store from Bill and Ted's Excellent Adventure. You learn important cultural things like this when you travel! I'm not sure how many times I went to the Target on Balboa Boulevard that summer, but it was a lot. I would walk there (yes, I spent two summers in LA as a non-driver) in the blazing heat, dressed head-to-toe in black, and then wander the aisles for an hour or two, just taking in the sights and basking in the air conditioned, fluorescent lights. I rarely bought anything—it was more about the promise of it all. Target felt so American to me.
Anyway, moving from Portales to Albuquerque carried a huge amount of excitement in part because it meant access to not one, not two, but THREE Target stores. Once again I'm able to wander those aisles of plastic storage bins and rustic baskets and cute slogan t-shirts made for pre-teen girls. I can freely pick up every item in the Dollar Spot at the front of the store and contemplate how much cuter it will make my office. Also, POPCORN: I cannot leave Target without a bag of popcorn from their food counter. It's so salty it makes my lips shrivel up by the time I'm halfway through. So good.
So here's some cool stuff I'm digging at Target right now. Because I'm slow on the uptake and I hadn't really been paying attention for the past ten months or so, most of it has been around for a while now—to the point that a lot of it is on clearance! Hooray for not knowing better. (BTW, I never blogged about Target's Marimekko collection because I was kind of disappointed by it…and then I felt disappointed in myself for being disappointed. It was a bad cycle of emotions to be having about housewares, so I decided to move on with my life. Sigh. But hey, that's all on clearance now, too!)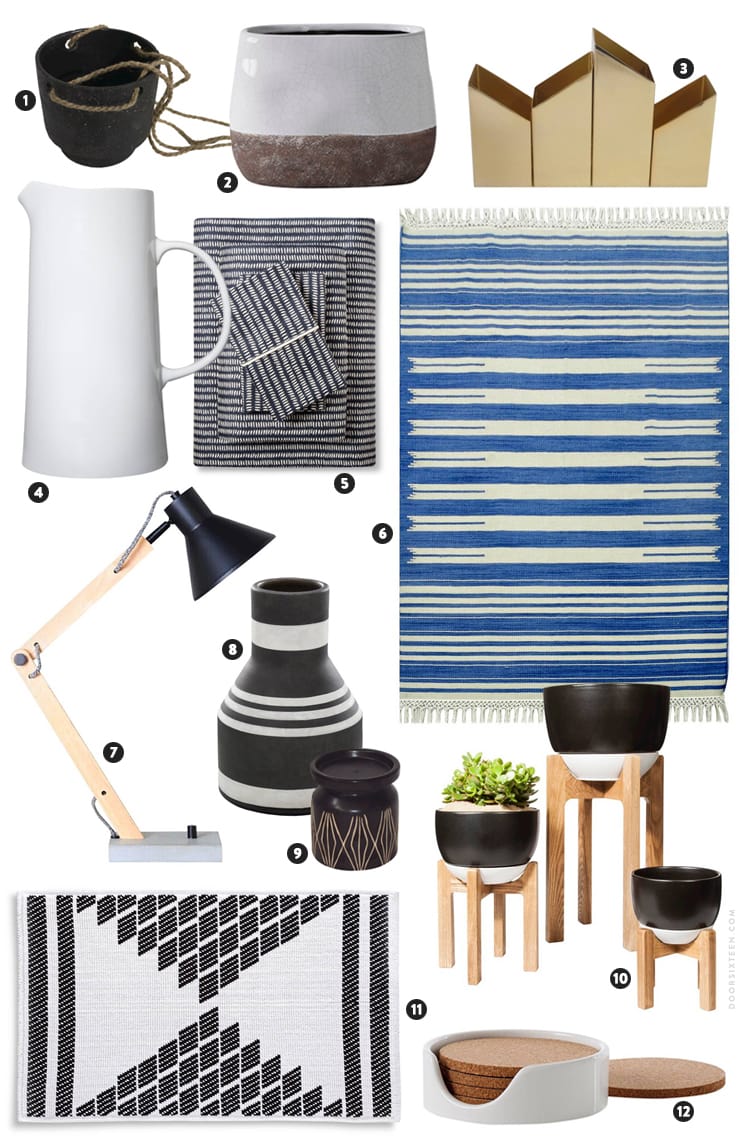 1. Hanging Concrete Planter
2. Ceramic Crackle Two-Tone Pot
3. Desktop Organizer
4. Large Ceramic Pitcher
5. Ziba Sheet Set
6. Flatweave Striped Area Rug
7. Wood Task Lamp
8. Striped Earthenware Vase (link removed due to Target error—thanks, Erin)
9. Earthenware Pillar Candle Holder
10. Wooden Planter Stands with Pots (small, medium, large)
11. Textured Bath Mat
12. Cork and Ceramic Coasters Set
Somewhat embarrassingly, this post was NOT sponsored by Target. They have no idea who the hell I am.