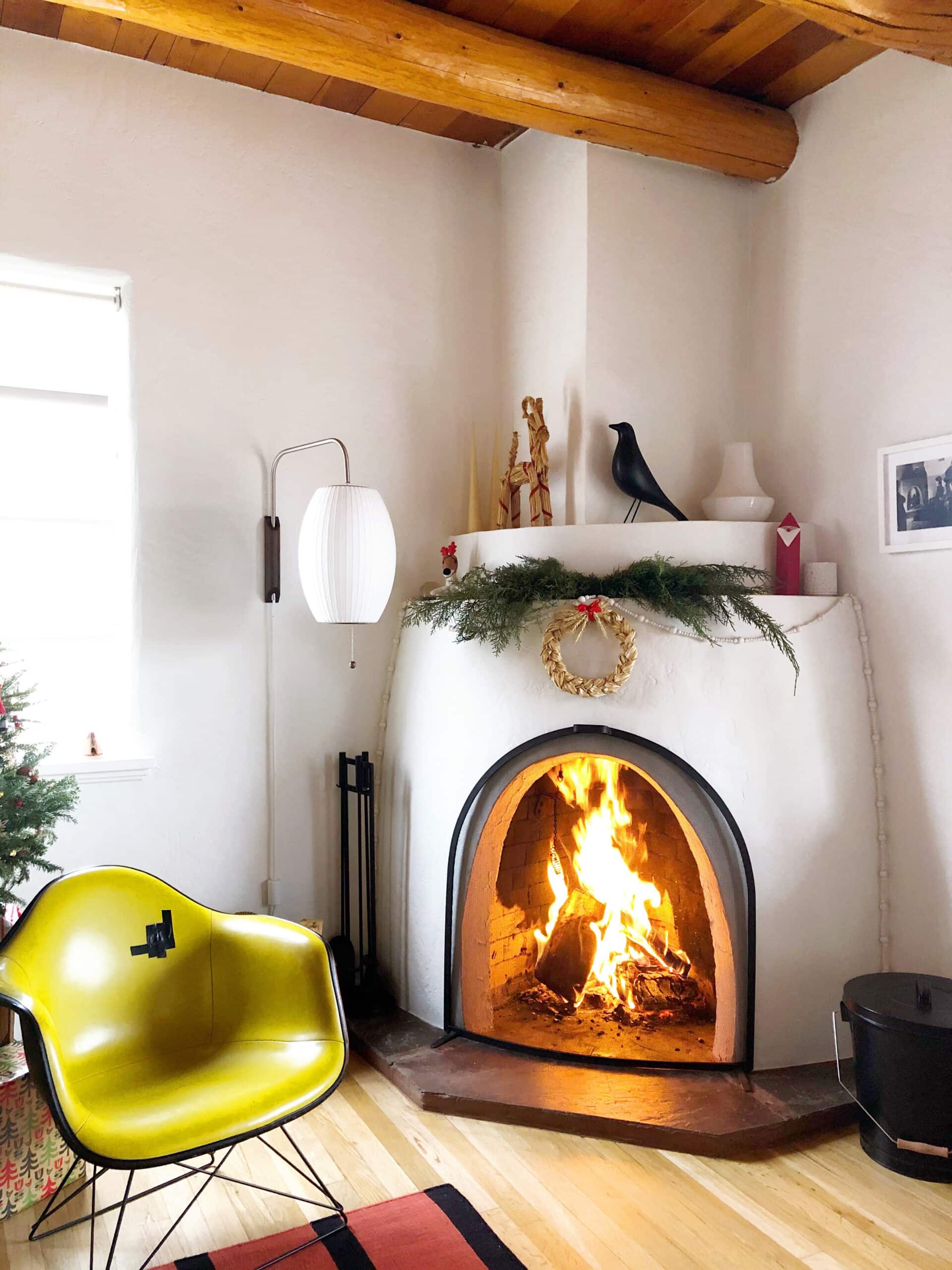 I decorated the fireplace mantel for Christmas last week, and I really love the combination of classic New Mexican architecture, modern design objects, and traditional Swedish decorations. It looks so festive and cheerful, especially with a roaring fire going! The Julbock (Christmas goat) is one of several my mother had for many years, and the Jultomten (Christmas…goblin) and straw wreath are gifts she gave me more recently to help make my home feel more…well, like home at Christmastime.
In recent years, I've neglected to uphold my old tradition of posting Swedish Christmas music here on the blog. My sister Melissa texted me the other day asking for a link to download it, and that's when I realized that the old link on the blog doesn't actually work anymore. So! Let's do it again!
(By the way, I looked at the calendar this morning thinking it was the 11th, and then had a small freakout when I realized it's actually the 17th. HOW DID THIS HAPPEN? Considering 2020 has been approximately 97 years long, I don't understand how it's possible that the last two months have moved at lightning speed. What even is time? And is 2021 an actual year, or is it a science fiction genre?)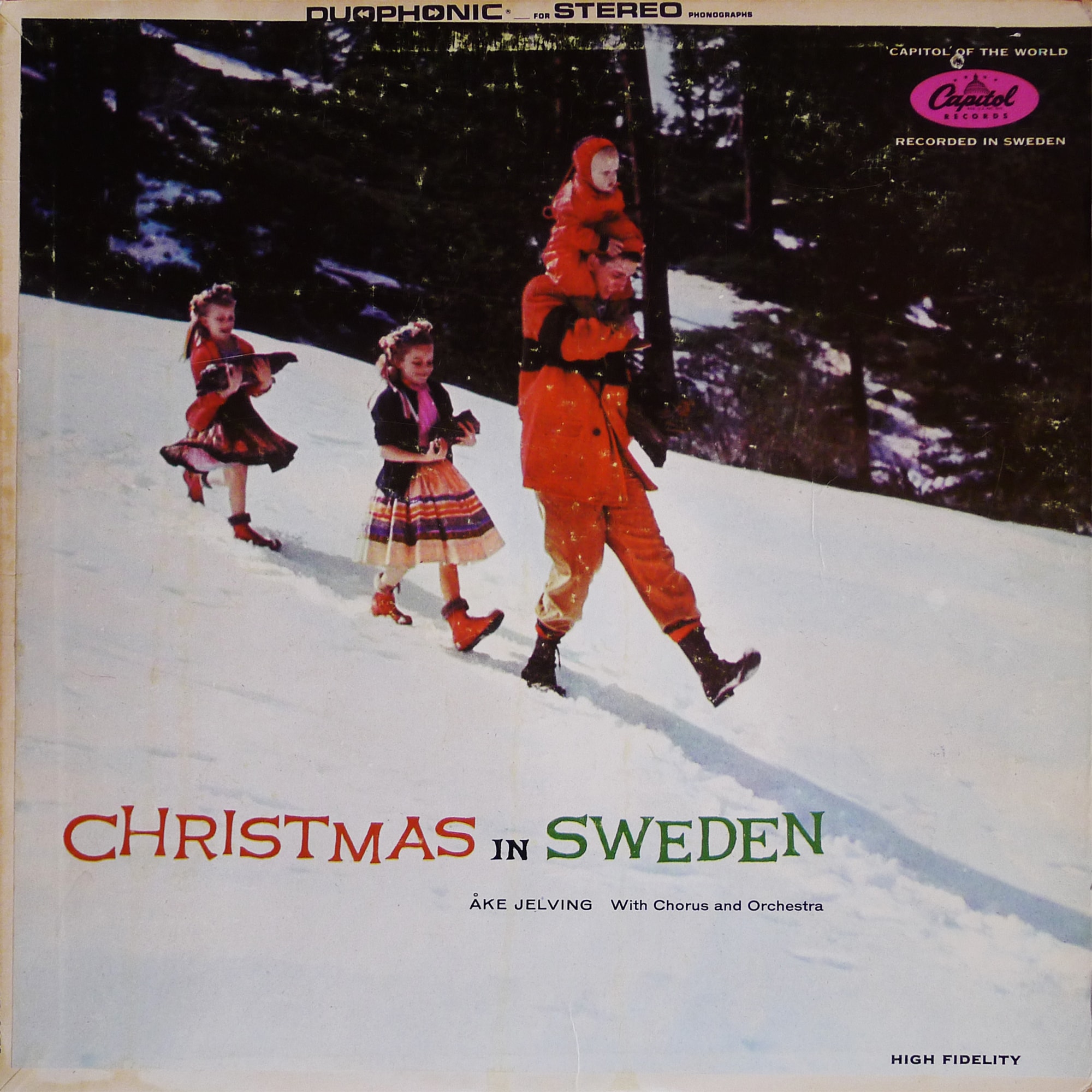 Growing up, this is the Christmas album we listened to in my house. It was recorded in Sweden in 1962 and then released in the United States by Capitol, and as far as I can tell, it's been out of print for a very long time. Åke Jelving was a Swedish violinist, and his downright jaunty playing style is the sound of Christmas in my family. There is no other music that instantly evokes this kind of intense, comforting nostalgia for me!
On Christmas Eves untouched by a pandemic, we've joined hands during "Nu Är Det Jul Igen" ("Now It's Christmas Again") and danced around the island in my mother's kitchen—preferably after taking a few gulps of glögg to tamp down any inhibitions. And while our mother may be Swedish, my siblings and I haven't got a clue what most the lyrics mean! I suspect that they, like me, sing along phonetically (and badly) in the privacy of their own homes.
This music is absolutely joyous, and it's the thing I miss the most at Christmas if I'm not with my family. This year in particular feels especially difficult, and I'll be leaning hard on Åke Jelving and his band of merry Swedes to keep me in the spirit.
If you haven't already downloaded Christmas in Sweden from my blog in the past, I truly hope that you'll do so now. Over the years, I've heard from so many people without any Swedish ancestry who have told me that this album has become part of their own family's annual traditions, and that makes me so, so happy.
✚ Download Christmas in Sweden / Åke Jelving with Chorus and Orchestra (1962)
God Jul!