I addition to bringing home the storage unit (which I still can't believe is ours) and the perfect sofa, it was a great weekend for scavenger hunting.
We found an upholstered Eames shell chair for $20. The black hopsak fabric needed cleaning (and possibly replacement, as the foam underlay has seen better days), but the shell and base (not pictured here, I had removed them for cleaning) are in GREAT shape. Because it was practically free, we're considering sending it out Retro Redo for reupholstery.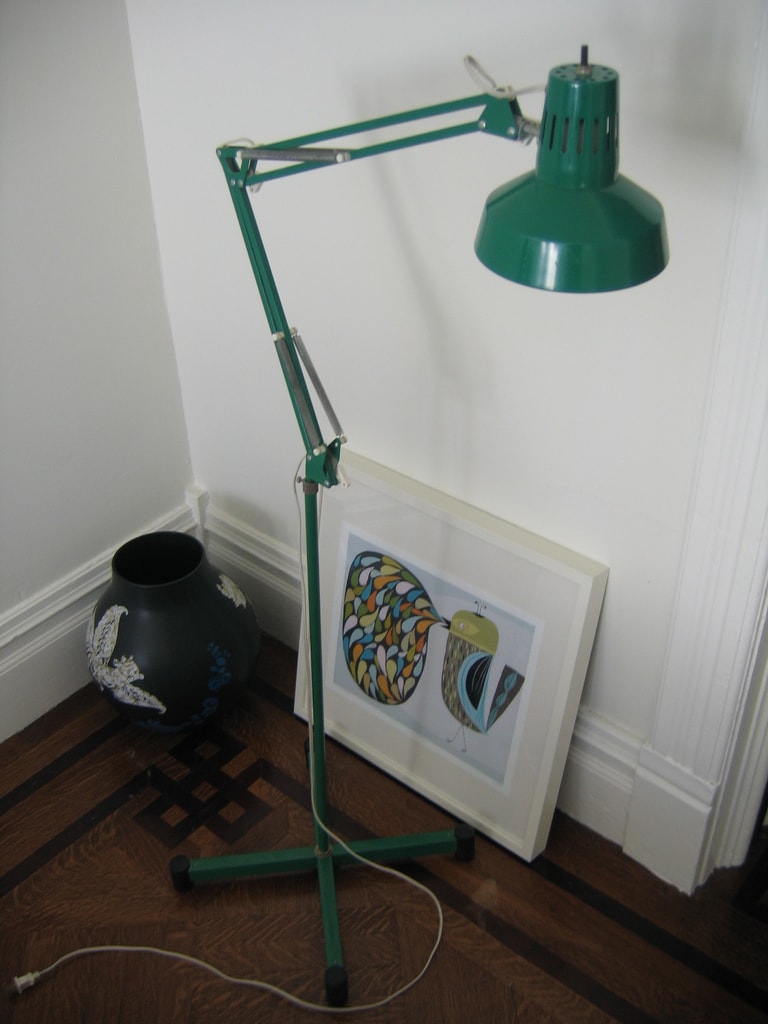 Our other great find was this bright green anglepoise floor lamp. I'd been eyeing it at the store for months, and finally decided it was time for it to come home with us. Again, the cost was next to nothing, but the joy I'll feel coming home to this happy green lamp every day is enormous.