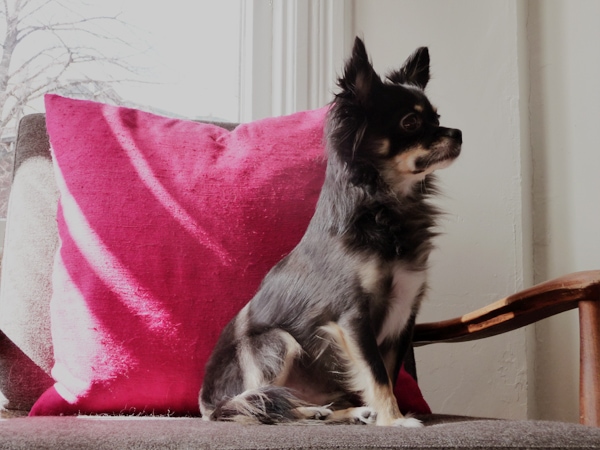 There is only one thing on my to-do list for today, and it does not involve sitting in a patch of sunshine on my favorite chair over by the window.
SUNDAY TO-DO:
• Finish cleaning the house
But since I like to over-complicate and procrastinate, let's break it down room by room…
KITCHEN:
• Clean on top of fridge and cabinets
• Organize cabinets, drawers and pantry
• Clean freezer
• Vacuum & mop
• Clean windows (inside)
DINING ROOM:
• Put away the giant pile of folded clothes that's been sitting on the dining table for the past month
• Iron those stupid pillowcases, already, and sew on that button
• Find the right spot for the Kubus candleholder
DOWNSTAIRS HALLWAY:
• Put away all of the piles of stuff lurking everywhere
• Clean out that basket next to the trash can
• Clean and re-seal the marble top on the credenza
• Vacuum
UPSTAIRS HALLWAY:
• Bring the painting supplies down to the basement
• Vaccum
OFFICE:
• Deal with that bag of "miscellaneous items" that's been sitting under the desk for the past year
• Take measurements for a rug
• Figure out what we need to do to turn the room into a comfortable music studio for Evan
• Yes, you guessed it, vacuum
GUEST BEDROOM:
• Put the clean sheets back on the bed
• Change the bulb in the ceiling light
• Vacuum
BIG BEDROOM:
• Make some kind of decision about what to do with the two unused dressers that are STILL sitting in there waiting to either be refinished or given away
• Put the aforementioned ironed pillowcases back on the pillows
• Yeah, vacuum
DRESSING ROOM:
• Figure out what's going to Goodwill, and put it all in bags
• Put everything else away, including extra sheets
• Vacuum
Okay, so, it's noon right now. Do you think I can get this done by 4:00PM? I'm going to give it my best. I think if I stay away from the computer and don't get obsessive about over-organizing (this is always my downfall—I get way too thorough with boxes and drawers, etc., and never make any progress), I can have a truly clean house by late afternoon. I've been really bad about cleaning lately (probably because I've been spending so much time down in the basement), and living in a state of total disorder and dust is really starting to make me a little crazy.
EDIT: Well, it's just about 8:00PM and I'm still not done, so I guess I really have no idea how long anything takes. I can't believe I spent my entire Sunday cleaning, and I still didn't finish. Sad…