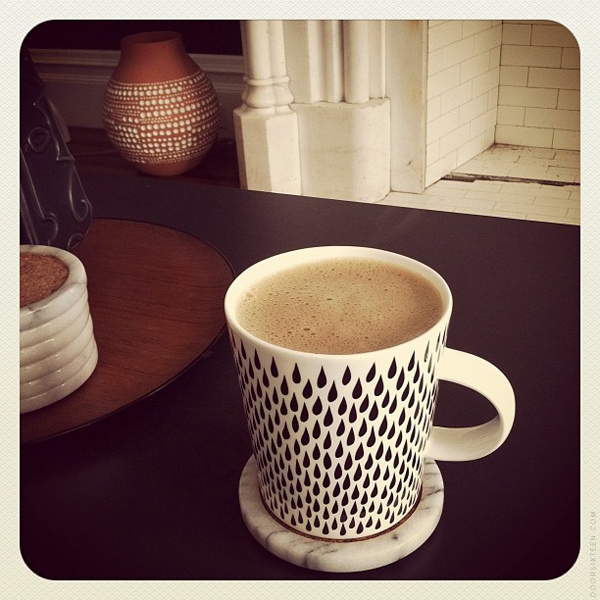 I'm not going back to work until January 3rd, and I have a TON of stuff I want to get done around the house between now and then. The last few (six?!) months have been so hectic, and nothing around here feels complete or organized. There are little piles of stuff all over the place—papers needing to be sorted, recycling that has to go out, tools that either need to be put to use or put away, out-of-season clothes…ugh.
WINTER VACATION TO-DO:
+ Laundry.
+ Vacuum.
+ PUT AWAY ALL THE STUFF.
+ Organize kitchen pantry.
+ Clean out kitchen cabinets.
+ Clean the refrigerator.
+ Cut and mount roller shades in the kitchen.
+ Screw down the threshold in the vestibule (this has been on my to-do list for almost two years!).
+ Figure out what frame sizes we need, and maybe even buy frames.
+ Refinish that dresser, already. OK, this isn't going to happen.
+ Paint the dining room.
+ Figure out the materials list for built-in bookcases.
+ Put the new slipcover on the sofa.
+ Put the new blankets on the beds.
+ Hang the Flensted mobile (thank you, Mommy!).
+ Figure out where to put the String light.
+ Wash Bruno.
+ Bring out all recycling on Friday. DON'T FORGET.
+ Shred everything in the shred pile.
+ Moisturize. (ongoing)
+ Take pictures.
+ Write real blog posts with real pictures in them.
+ Redesign this blog.
+ Get the oven repaired.
+ Bake something.
OK, so I have nine days to get things done. I hope I can cross off most of these items, but honestly, if I just get as far as putting away the bottle of Pepto-Bismol that's been sitting on the dining room sideboard since August, I'll be feeling pretty proud of myself.