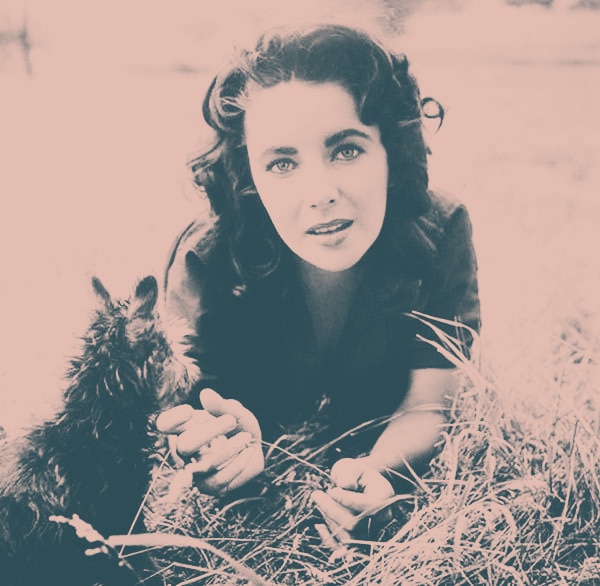 MGM studio portrait
What can I say? Another of my heroes has died, this one lovelier than most, and she'll be eulogized endlessly in the coming days. Every writeup will mention her childhood in films, her violet eyes, her staggering beauty, her many marriages, her love of jewels and perfume, her struggle with addiction, her longtime friendship with Michael Jackson, her tireless devotion to raising funds for AIDS research, and her unwavering support of gay rights. Let's not forget, though, that she was also a spectacular actress (my all-time favorite Liz Taylor movie is the underrated Butterfield 8, with Giant running a close second—but I could watch her in anything) and the kind of person who never stopped living life to its fullest.
I love this quote that I saw in the New York Times—when asked recently if she'd be writing her memoirs, Liz replied, "Hell no, I'm still living my memoirs." I remember seeing photos of her in swimming with sharks (!!) in Hawaii a few years ago, donning a wet t-shirt and a snorkel and an absolutely enormous smile and falling in love with her all over again.
As a Michael Jackson fan, I can't memorialize Liz Taylor without taking a moment to thank her for always sticking by her best friend, and for being brave enough to speak out in support of him not only behind closed doors, but in public. I don't think I believe in an afterlife, but if I did, I'd like to think that Mike and Liz are out there somewhere running around with Super Soakers, petting baby elephants, playing dress-up, and enjoying childhood fun together without the constant gaze of a camera.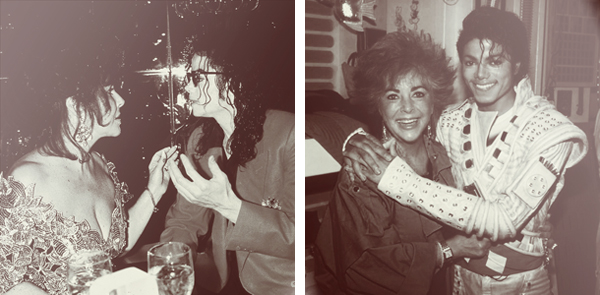 Photos © MJJ Pictures
Rest in peace, Dame Elizabeth.